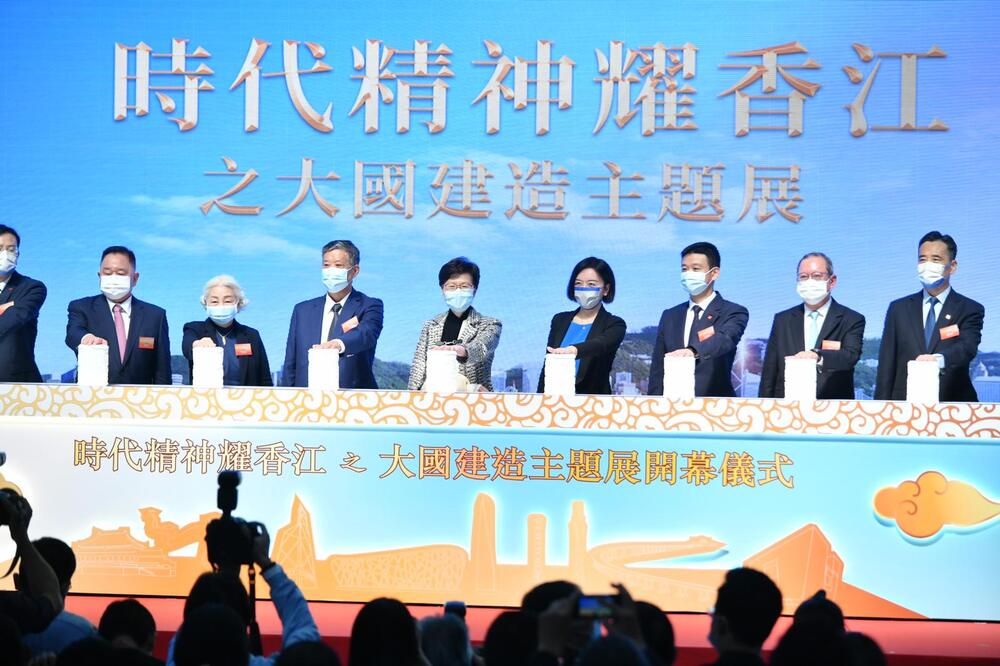 Government policies in next five years shall be more gratifying
The next five years' works will be more gratifying, said Chief Executive Carrie Lam Cheng Yuet-ngor.
Speaking in a forum themed "The next five years of Hong Kong" on her first day of work after a six-day leave for her elbow fracture, Lam, who is still wearing a cast on her right arm, said it's time for Hong Kong to start afresh and she's confident that the next five years' administration will be more gratifying.

Asked if the next five years' administration will be "easier", Lam said: "There is no difficult or easy in my dictionary, I have to do it no matter it's difficult or easy, but the difference is whether it is gratifying or frustrating."

"But I can certainly say the next five years' works should be very gratifying with more results achieved," she said.

Lam added that her answer in the forum was not her manifesto to run for re-election, but a speech from the bottom of her heart after four years of hard work as the city's leader.

Lam also called on patriots to actively participate in the Legislative Council election on December 19, adding she will even welcome those who often criticized the government.

She said although the number of directly elected seats have shrunk from 35 to 20, the new binomial electoral system -- to elect two candidates winning the most number of votes in each of 10 geographic constituencies -- will allow people with different political backgrounds to enter the Legislative Council.