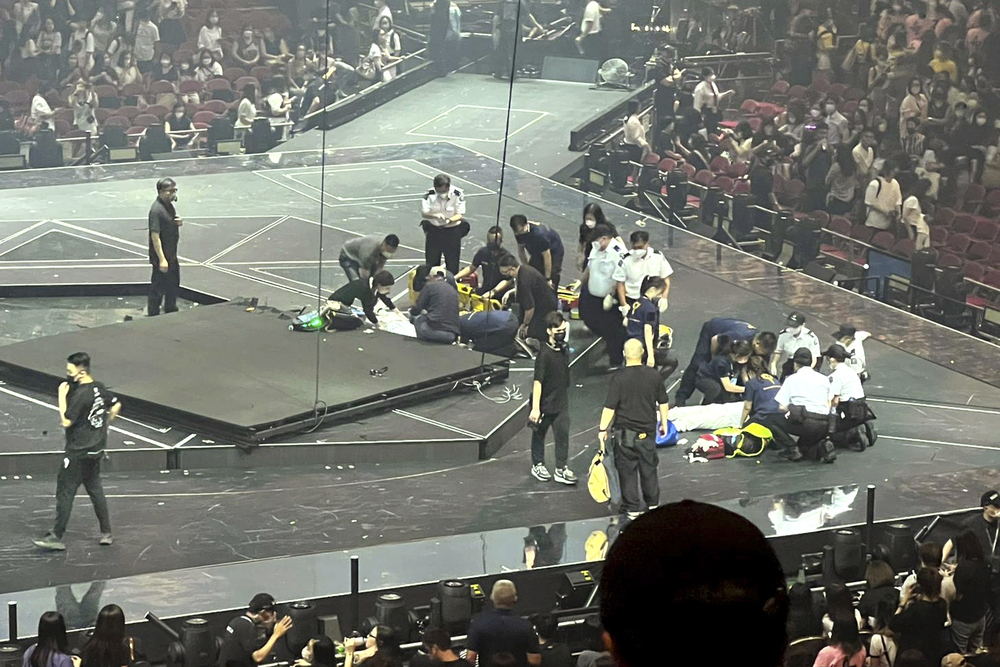 Gov't initiates 15 prosecutions against three companies over Mirror concert incident
The Labour Department has initiated 15 prosecutions against three companies over the incident at a Mirror concert last July, where dancer Mo Lee Kai-yin was severely injured by a gigantic falling screen, and a hearing has been scheduled on March 27.
"The investigation revealed that the relevant occupiers and employers – Engineering Impact Ltd, Hip Hing Loong Stage Engineering Coo. Ltd. and Studiodanz Co. Ltd. – were suspected of breaching Cap. 509 Occupational Safety and Health Ordinance and Cap. 282 Employees' Compensation Ordinance," a statement read.

"The involved offenses include failure to provide the employees with safe plant and safe systems of work, and failure to notify the Commissioner for Labour of accidents and to take out employees' compensation insurance for employees," it continued.

The department then applied to the court on Tuesday last week (Jan 17) for issuing summonses to the three companies after seeking legal advice from the Department of Justice.

A hearing has been scheduled at the Kowloon City Court on March 27.

"The department will not tolerate the illegal acts, and will strictly enforce the law and do its utmost to protect the occupational safety and health as well as the statutory rights of employees," a spokesman said.