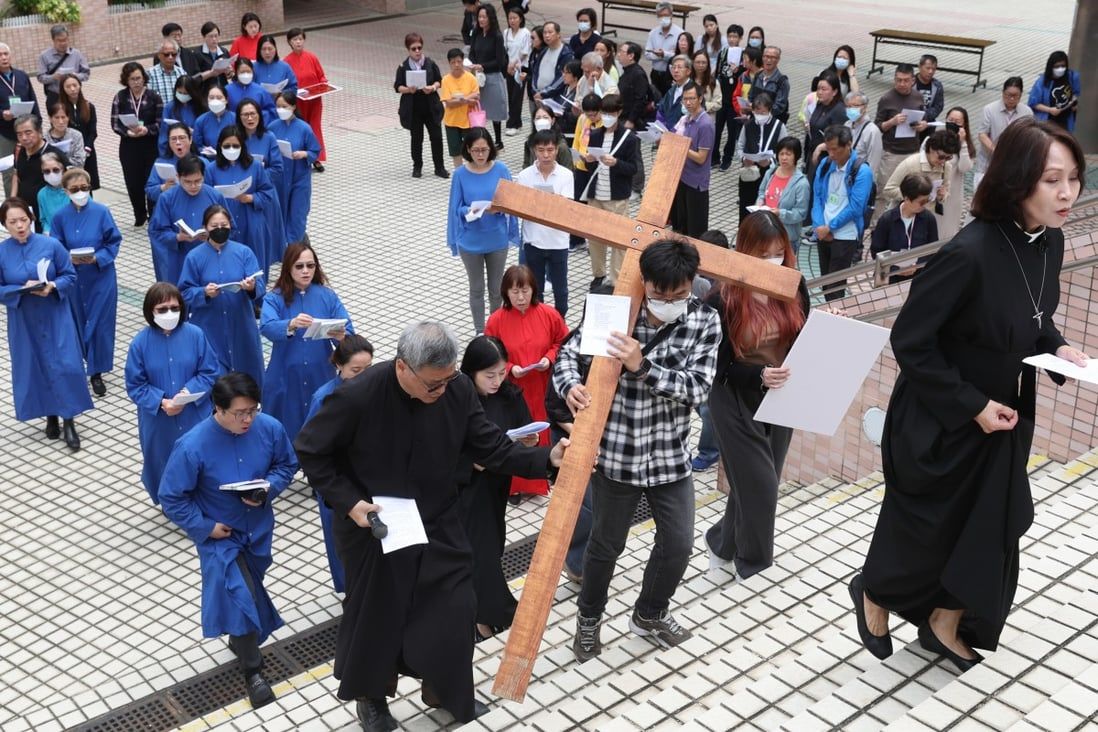 Good Friday marches held across Hong Kong but members told to keep faces visible
At one procession that stuck to church grounds, some participants wore masks, with one Christian saying rules impinge on right to practise religion.
Hundreds of worshippers joined seven religious marches on Good Friday in Hong Kong after organisers received approval by authorities who imposed restrictions placed on most recent public processions, which some said should be scrapped.

Residents taking part in six marches held to commemorate the crucifixion of Jesus Christ were told they could not wear masks, while all church organisers were required to ensure compliance with the Beijing-imposed national security law.

The only procession where the no-mask rule was not enforced was organised by St Philip's Church in northern Tin Shui Wai, but Reverend Cindy Kwok Che-chin still reminded worshippers that face coverings should only be worn by those feeling unwell.