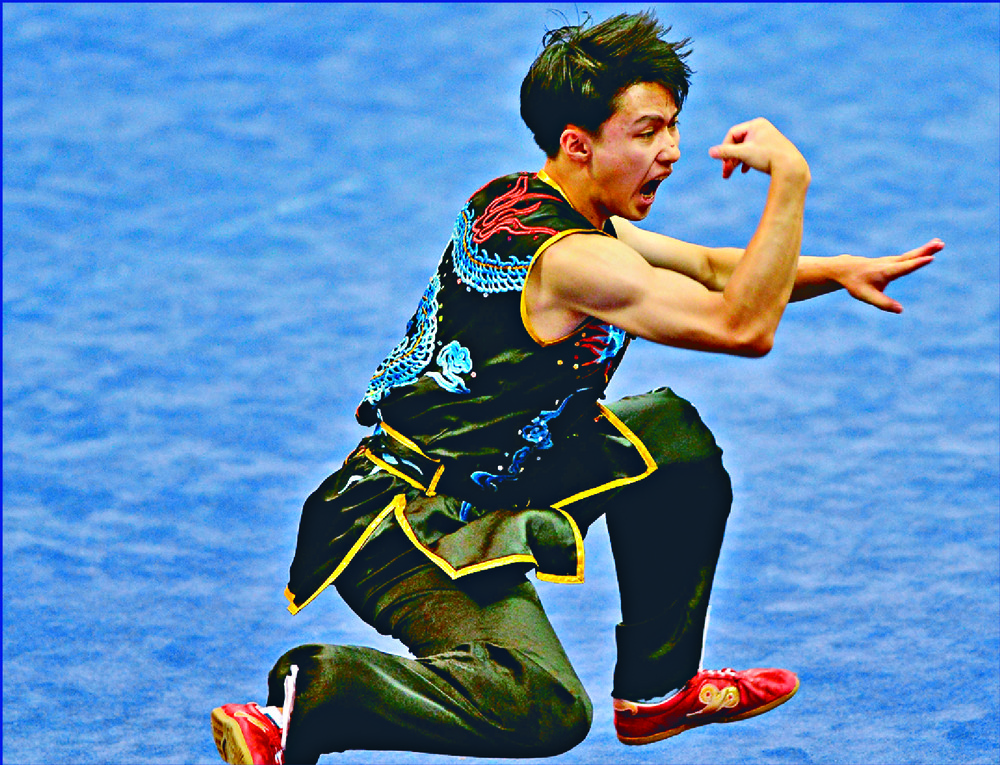 Golden Dream ends for jailed athlete
A martial arts athlete lost the right to represent Hong Kong and any chance of winning medals at the 2022 Asian Games after being convicted and jailed for six months for illegal assembly outside the Legislative Council in 2019.
Kwong Yuk-ming, 23, was found guilty - along with four other defendants - over clashes outside Legco on June 9, 2019.

Three of the other defendants - restaurant employee Wong Lok-kwan, 23, nursing student Tsang Wing-cheung, 31, and former accounting clerk Liauw Tak-fai, 43 - were sentenced to seven months in jail each.

The fifth defendant, computer technician Wan Chun-ho, 31, was jailed for seven weeks for obstructing a police officer.

Eastern Court Magistrate Daniel Tang Siu-hung said the court had carefully watched footage filmed outside Legco on June 9, 2019 and confirmed that Kwong, Wong, Tsang and Liauw participated in the illegal assembly.

Kwong was seen dismantling barriers with other protesters and building roadblocks. He also waved to other protesters, urging them to join him, Tang said.

He said the other three defendants were seen forming human chains and marching toward the police defense line, while Wan obstructed an officer from apprehending other protesters.

In mitigation, Kwong's lawyer said his client had won his first gold medal at the age of 10 in the World Junior Wushu Championships in 2008 and became a full-time athlete at 16.

Kwong's coach said he believes the athlete could win medals for Hong Kong at the 2022 Asian Games. Kwong's lawyer added that his career as a professional athlete has come to an end due to his conviction.

The defense said it hoped the court would consider the impact the case had on Kwong in sentencing. Tang then reduced Kwong's sentence by one month because "his dream and years of hard work had come to nothing."