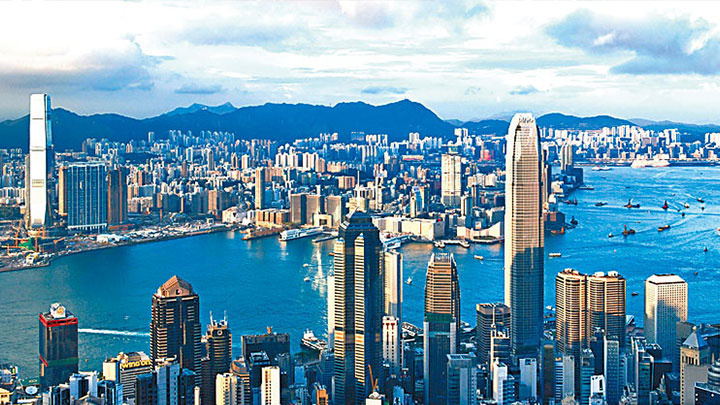 Gloomy year ahead for Hong Kong economy as exports continue to fall, authority says
Hong Kong will continue to face an economic downturn next year after recording six consecutive months of falling export volumes, as being affected by the epidemic and the opening level of mainland China, said Eddie Yue Wai-man, CEO of the Hong Kong Monetary Authority (HKMA).
"We are facing an extraordinarily slumping year in the investment environment," he said, "with losses recorded in stocks, bonds, and foreign exchange for the first time in decades," he said at a Hong Kong financial committee meeting of the Legislative Council on Wednesday.

According to statistics released by the government, both Hong Kong's imports and exports volume have seen declines widened to double-digit year-on-year in the past October, with exports falling 10.4 percent for the sixth-month sequence, and imports also fell for the fourth consecutive month, widening their decline to 11.9 percent.

Exports to the Mainland fell by nearly 13 percent last month, and the figures to the US, Germany, Japan, and Malaysia all fell by almost 20 percent or above.

"This situation is expected to last and only improve in the second half of next year," Yuen said.

As an open economy, Hong Kong has been affected significantly by inflation in markets created by the three-year epidemic, the Russian-Ukrainian war, and China's sluggish economy.

But the city still enjoys its considerable asset market size, which ensures it will maintain its unique status as an international financial center, Yue noted.

He added he was not worried about the impact on Hong Kong's financial stability, referring to the forecast that Hong Kong would run a fiscal deficit of more than HK$100 billion this year, and pointed out that the current exchange fund stands at HK$4,000 billion.

"The HKMA will step up macro surveillance," Yue said, calling the market to stay calm.