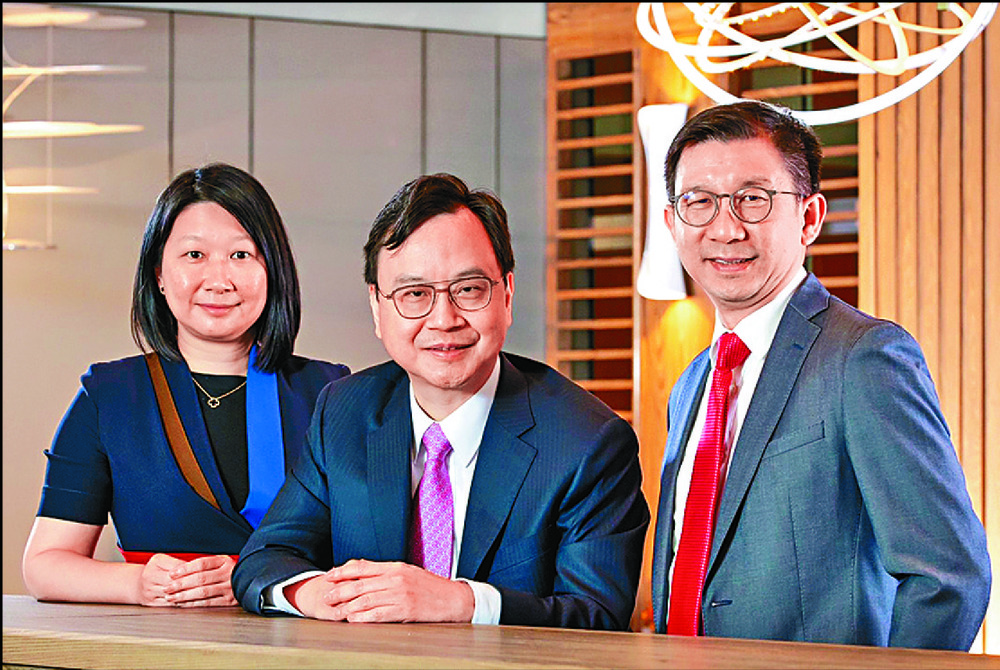 Global acclaim for CUHK profs
Three Chinese University professors have been named the top 20 translational researchers of 2020 by a renowned scientific journal.
They are Dennis Lo Yuk-ming, Rossa Chiu Wai-kwun and Allen Chan Kwan-chee from CUHK medical school. Lo has been awarded this title five years in a row.

In a statement yesterday, the university said the trio are the only scholars from Hong Kong on the list by Nature Biotechnology.

The journal ranked the top translational researchers in biotech based on the number of patents granted in 2020, the researcher's top-cited patents over the past five years and the citation scores of their publications, the university said.

"These are the indicators of how their biomedical research results have been effectively translated into clinical applications," it said.

The university said the top-cited patent of the three professors over the past five years is the "Non-Invasive Determination of

Methylome of Fetus or Tumor From Plasma," which helps detect fetal disease and cancer through non-invasive blood testing.

"Nature Biotechnology highlighted their work on the development of a new class of prenatal and cancer diagnostic markers," it said.

Lo, who is known as "the father of non-invasive prenatal testing" and is the director of CUHK's Li Ka Shing Institute of Health Sciences, joined CUHK in 1997.

The university said that Lo found baby DNA in the mother's plasma and has been working on making non-invasive, DNA-based prenatal testing a reality.

"The non-invasive prenatal test for Down syndrome developed by the team has been widely regarded as a significant breakthrough in the global scientific community. The test has been widely adopted in dozens of countries and used by millions of pregnant women every year," the university said.

It added that Lo is also developing non-invasive tests for cancer detection based on similar scientific principles.

Lo said: "Being named a top translational researcher five years in a row by Nature Biotechnology is a tremendous recognition and encouragement to me and my team."

"We are entering a prime time for biotechnology research and development in Hong Kong. We are seeing more opportunities for the young as the city is fueling the development of a health technology hub in the Greater Bay Area," he added.

The other two professors, Chiu and Chan, have been working closely with Lo in the development of non-invasive plasma DNA tests for Down syndrome screening, as well as new prenatal and cancer diagnostic approaches.

Chiu noted that she is grateful to be on the list again after being named in the 2018 list.

She said: "It is most rewarding to see our work in non-invasive screening having a global impact in prenatal care and heading in a similar direction in oncology.

"Our latest work has mapped out multiple types of aberrations in a cancer genome non-invasively. Our ultimate goal is to enable early cancer detection and treatment."