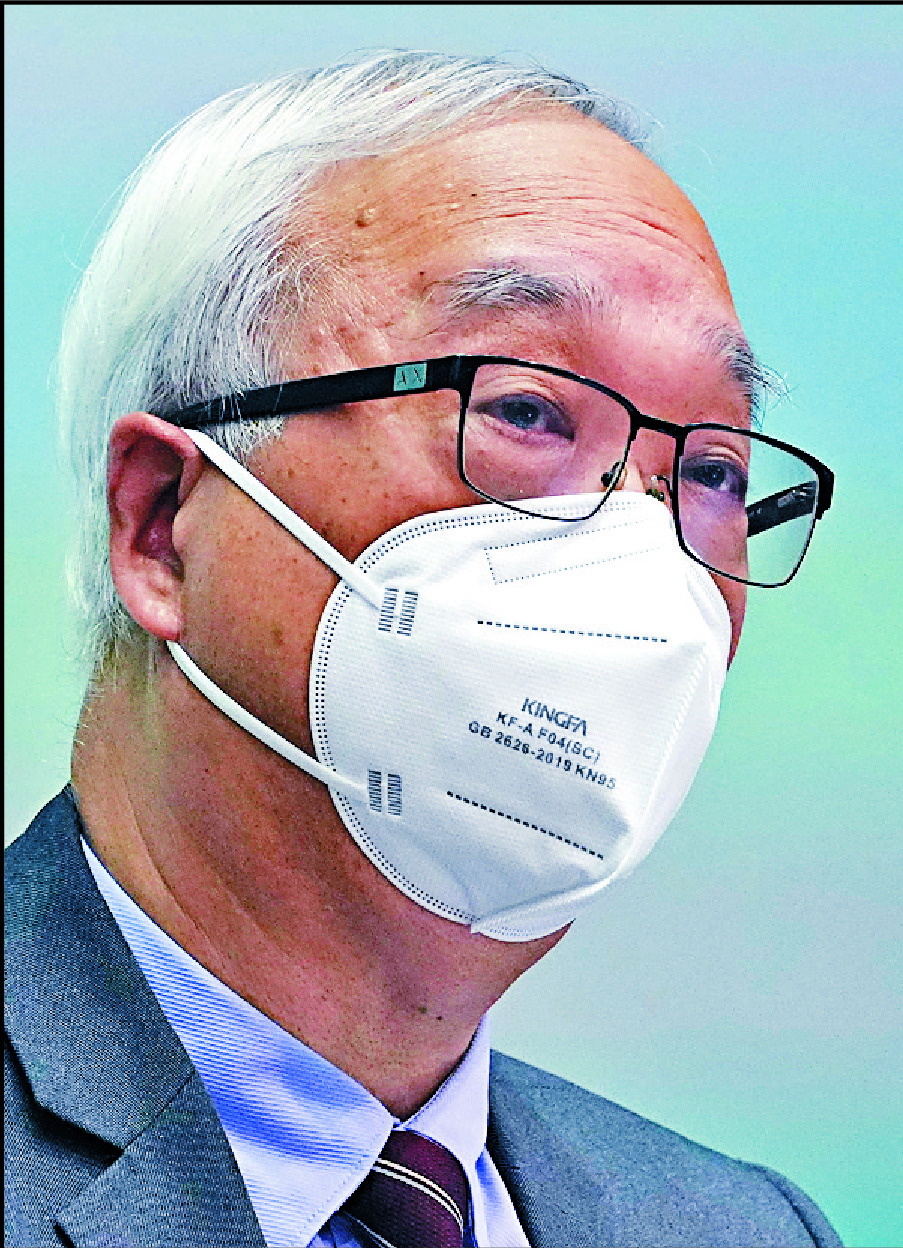 Glass levy hit as a day late and a dollar short
Glass manufacturers and suppliers will be charged a levy of 98 HK cents for each one-liter bottle that they supply from the second quarter next year with the Legislative Council passing a bill yesterday.
Despite the passage, some Legco members raised concerns it is relatively low - given that the plastic bag levy is to be raised to HK$1 by the end of next month - while others lamented the fact that containers for sauces and cosmetics were not included.

Secretary for the Environment and Ecology Tse Chin-wan said suppliers of glass beverage containers will be required to register with the Environmental Protection Department in the first quarter and pay the recycling levy for the bottles they distribute or use in the second quarter.

Exemptions will be given to registered suppliers who have a recovery and reuse scheme for the containers of beverage products, he added, with suppliers needing to pay an application fee of HK$9,250.

But architectural, surveying, planning and landscape sector representative Tony Tse Wai-chuen questioned whether that would be enough of an incentive.

Others have also raised concerns that costs incurred by the levy will eventually be passed on to the public.

"Everyone wants to be environmentally friendly, but that involves costs too," said Liberal Party chairman Peter Shiu Ka-fai, adding that collecting and cleaning glass bottles require labor and it would be hard to find an arrangement where costs do not fall on the consumers.

The Democratic Alliance for the Betterment and Progress of Hong Kong's Elizabeth Quat Pui-fan said it was "better late than never" that the bill had finally been passed since consultations began way back in 2013.

Green Earth senior project officer Edmond Lau Shiu-long welcomed the passage and the decision to get the levies directly from manufacturers.

"The government should use the funds acquired from the application fees for environmental policies," he said of the HK$9,250 fee, adding that authorities should also clearly set out rules, since the costs could pose a barrier to entry for smaller glass bottle manufacturers.

He also suggested authorities implement a scheme whereby shoppers pay a deposit on top of the cost of a beverage and get it back when they return the bottles.

Hong Kong General Association of Recycling Business chief Lo Yiu-chuen expects the move to increase manufacturers' demand for recycling services by about 50 percent - a figure consistent with the government's own recovery target for glass containers.

But he said authorities, recycling firms and manufacturers would first have to come to an agreement on fees for recycling services.