The Italian footwear designer is releasing updated interpretations of his iconic styles.
Today, shoe designer Giuseppe Zanotti gives a first look at Icons, a new collection that reimagines his Italian luxury label's most celebrated styles over the years. First on the roster is the relaunch of the Venere heels, perfect for filling shoppers' desires to once again slip into a sexy shoe.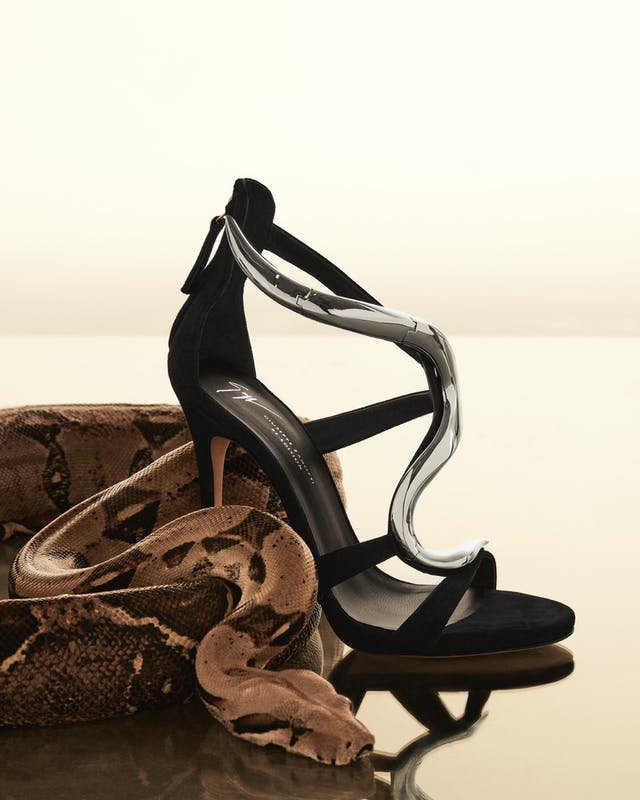 The stiletto sandal, which made its debut in Giuseppe Zanotti's Fall/Winter 2013 collection, was worn by the likes of Jennifer Lopez, Gwen Stefani, and Anja Rubik. Recognized by the gold metal accessory that curves its way along the shoe, Zanotti describes the piecce as "a fusion between a serpent and a woman's body." As a part of the relaunch, Zanotti offers a few more color options to the original black and gold shoe: red suede and black suede with silver hardware and a flat variant of the original sandal.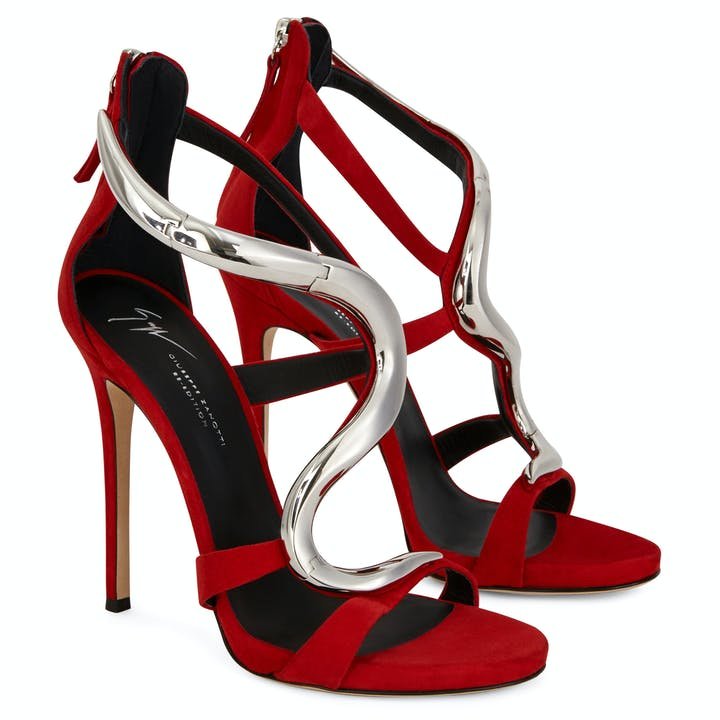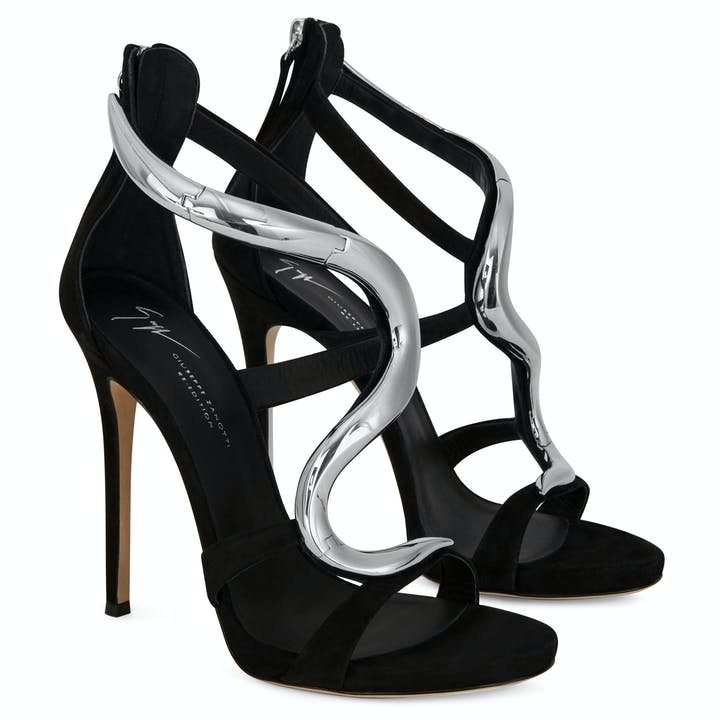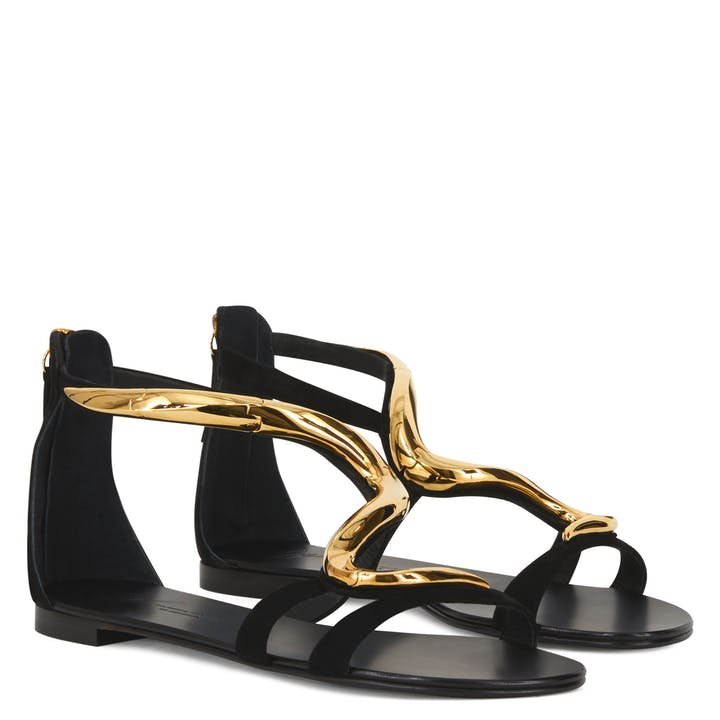 Following this exciting first drop, Zanotti is excited to continue rethinking his glamorous classics. "Far from nostalgic, this project is a fresh chance to write an exciting new story," Zanotti says. "These are my icons and icons transcend seasons and trends."