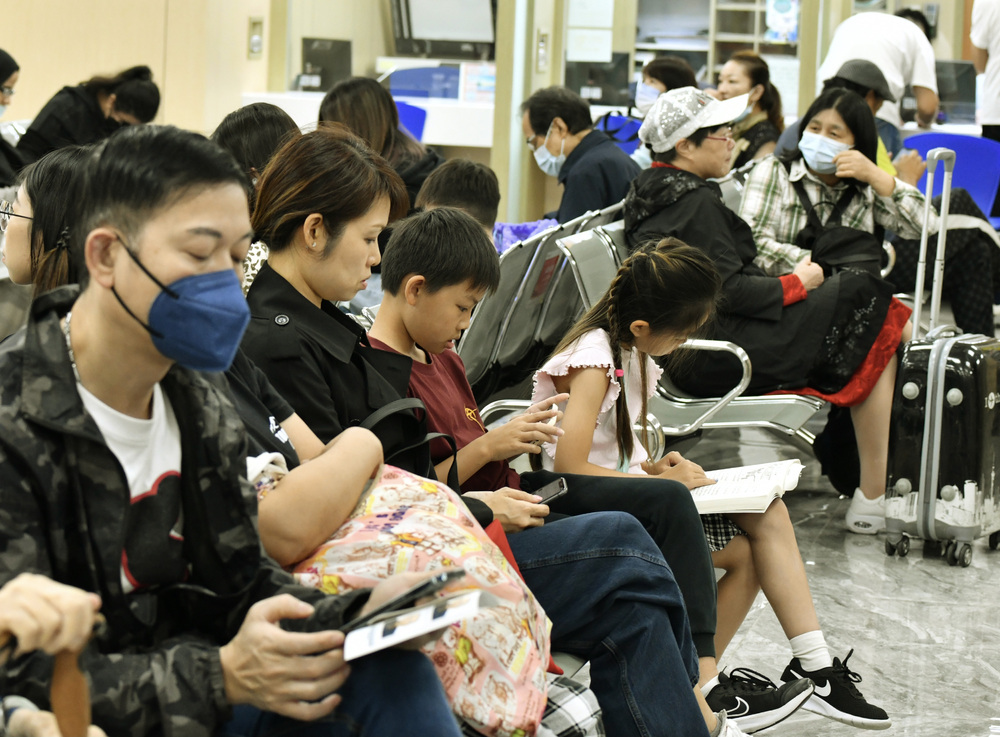 Girlfriend of injured Mirror dancer quits girl band Collar
Natalie So Tsz-ching, the girlfriend of injured Mirror dancer Mo Lee Kai-yin, has announced that she is withdrawing from the girl band Collar.
The eight-member band, now seven, was formed last year by winners from ViuTV's audition reality show King Maker IV, the same show that created Mirror in 2018.

Collar's managing company, Makerville called a sudden press conference at 3pm yesterday to announce Collar's future plans.

About half an hour before the press conference, So announced her withdrawal from the girl band on Instagram.

"Over the past 10 months, I had different thoughts and emotions at different stages. Although I have tried to face everyone and step onto the stage, at this moment, I still have not fully adapted to working in front of the screen. After much consideration and discussion with the company, I decided to leave Collar," So said.

She said the stage accident on July 28 last year caused trauma, describing that every scene in the emergency room and the hospital has been branded in her heart and leaving an indelible mark.

She thanked her fans for their support and apologized for leaving the girl band. So also thanked her colleagues for their patience, and her company for giving her the freedom to pursue her goals.

Although she had no clear idea about her future plans yet, So said she wanted to pay more attention to her physical and mental wellbeing.

"I used to think that being happy is something easy, but it turns out that not everyone can have happiness easily. In the future, I may continue to study and equip myself in dance or other aspects to become a better, happier and more reliable person," So said.

Makerville released a statement saying that they respect So's decision and wish her well.

As for Collar, the company said they will "continue to support Collar to shine on stage" and "start again."

So's boyfriend was hit by a gigantic screen that fell on the stage during Mirror's concert last July.

So has been taking care of Lee since his injury and ceased working for months. She resumed working in January with Collar, which had also paused since the Mirror accident.

Despite releasing new songs recently, So, ranked number six in the reality show King Maker IV, has been repeatedly absent from media events.

Lee's father Derek Li Shing-lam said Mo's cervical nerve below the traumatized cervical spine did not show significant atrophy and the doctor is formulating the direction of future treatment.