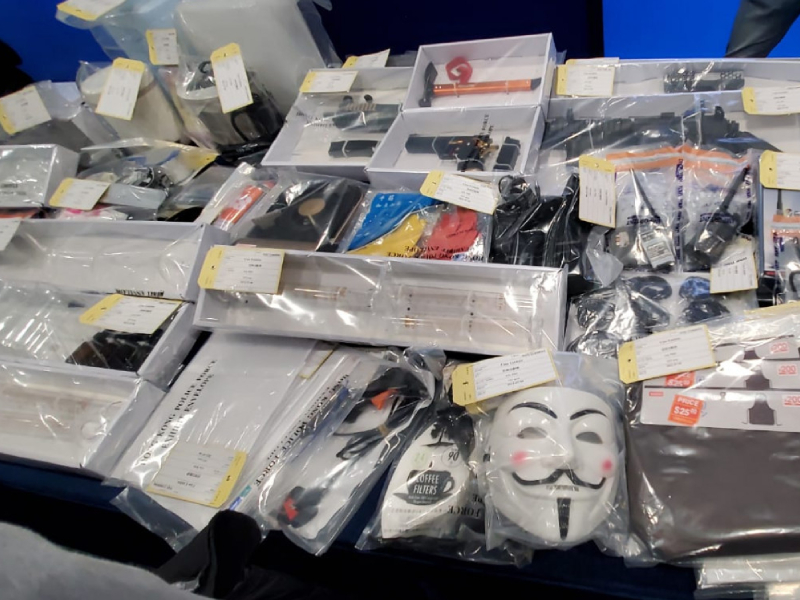 Girl to appear in court over terrorism charge in bombing case
A 17-year-old girl will appear in West Kowloon Magistrates' Courts tomorrow afternoon as police charged her with conspiracy to commit terrorism today over the bombing case of Returning Valiant.
Police said after investigation, they have laid charges against the girl today, who had been released on bail following the arrests made in July.

Officers busted a bomb laboratory belonging to the pro-independence group, which was located in a guesthouse in Tsim Sha Tsui. They arrested nine men and women, aged from 15 to 39, across a number of districts on July 5. They were arrested for conspiracy to commit terrorism, which is in violation of article 24 of national security law, as officers found them planning to plant bombs across the city and set fire at certain places.

Among the nine arrested suspects, six were secondary school students, teachers, staff members and even members of university management. The 17-year-old girl was one of the arrested students and was earlier released on bail.

A follow-up operation that took place on July 12 saw five more people, aged from 15 to 37 arrested for conspiracy to commit terrorism.

So far, a total of 14 persons have been arrested in connection to the bombing case, in which six persons have been prosecuted by police.