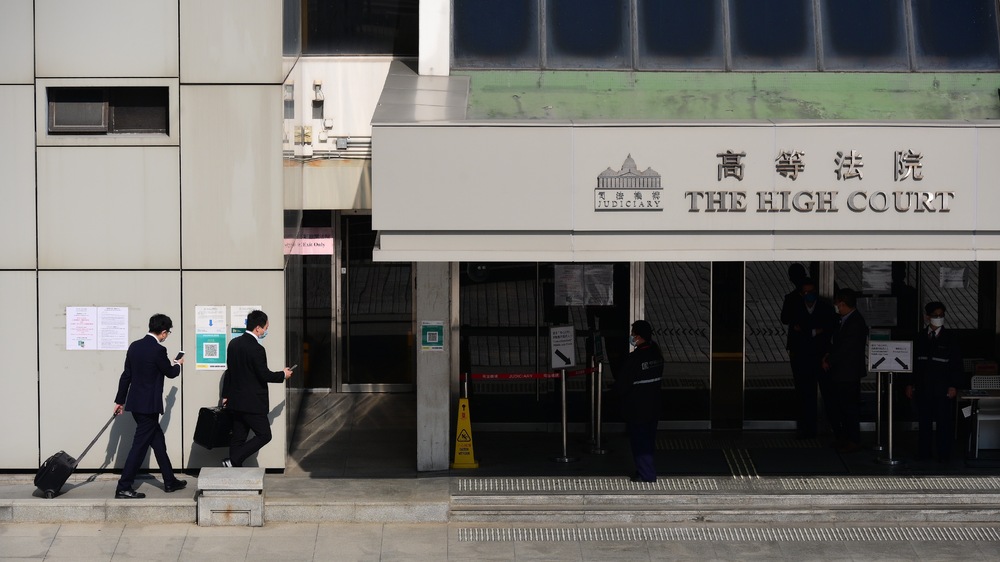 Girl tells of rape by teenage duo despite her resistance
Two teenagers accused of raping a drunk 14-year-old girl in 2019 appeared in the High Court on Wednesday as the girl told of how her continuous resistance failed to get the duo out of bed.
Cheng Wang-ho and Yuen Ho-sum, both 21, were charged with raping the drunk girl, now 17, identified as "X" in court, in Tin Shui Wai on April 16, 2019, without using protection.

The duo appeared before judge Anna Lai Yuen-kee and a jury comprised of four men and three women today. They both pleaded not guilty to the raping charge.

The prosecution first played a recorded meeting between X and the police, where X said she lived in Tin Shui Wai with her grandfather and she had a boyfriend surnamed Yip, who was 13 at that time.

X continued that her grandpa was admitted to a hospital the day before the incident, and that night she and Yip went to their friends' home to play Blackjack. Unfortunately, she got drunk and threw up after drinking about seven glasses of whiskey mixed with green tea for losing the games.

X, barely conscious, was then sent back to her home in Tin Shui Wai around 4am accompanied by Yip, Cheng, and Yuen. As they reached X's home, Cheng and Yuen told Yip to go out to get some drinks, and X was carried onto her bed.

X pointed out that Yuen then came into her room, closed the door, and asked whether she wants to have sex. X continued that although she said no and kept resisting, Yuen and Cheng raped her successively.

X later told Yip about the incident, and Yip said he knew what happened but replied: "There is nothing I can do. That is my uncle." X subsequently broke up with Yip.

A few days later, X brought up the issue to her friends, and her cousin successfully persuaded her to file a report to the police.

After examinations, the semen of Cheng was found on a pillowcase in X's bedroom, and that of Yuen was found on the sheet.

The trial continunes tomorrow.