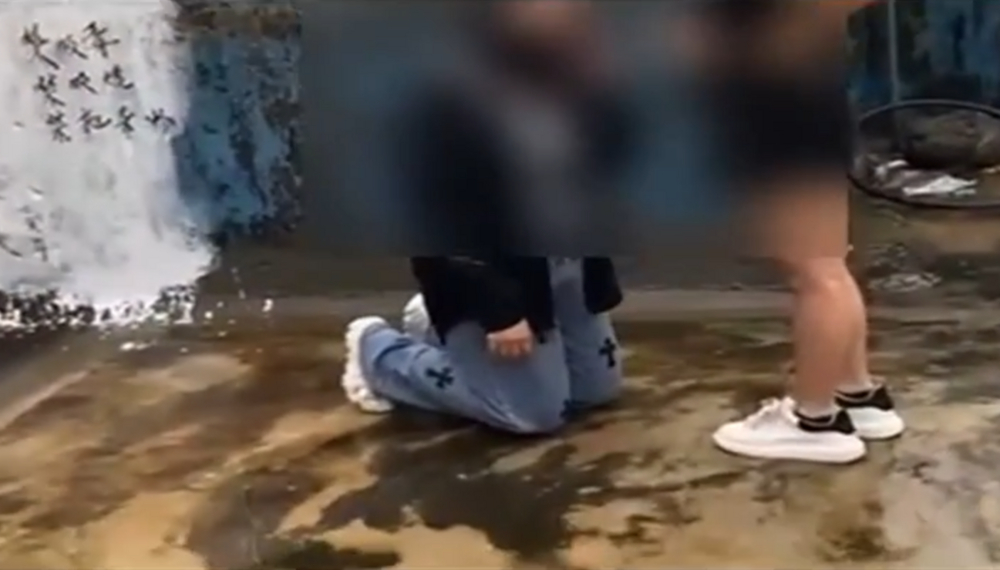 Girl slapped over 20 times in suspected bully video
Members of a suspected juvenile gang slapped a girl over 20 times on a rooftop in a suspected bullying incident, videos of which have been widely circulated on social media.
A girl forced to kneel on the ground was slapped in the face by multiple assailants, both male and female.

One alleged gang member questioned the victim in Mandarin, while several other onlookers and attackers berated the girl in Cantonese, saying that "half of Hong Kong hates you".

The incident seems to have taken place in Hong Kong, based on a comment made by one gang member regarding the victim's "return to Hong Kong".

The video sparked heated discussion among netizens. "They're leaving evidence of their own crimes online," one user said. "Why is she being attacked?" asked another.