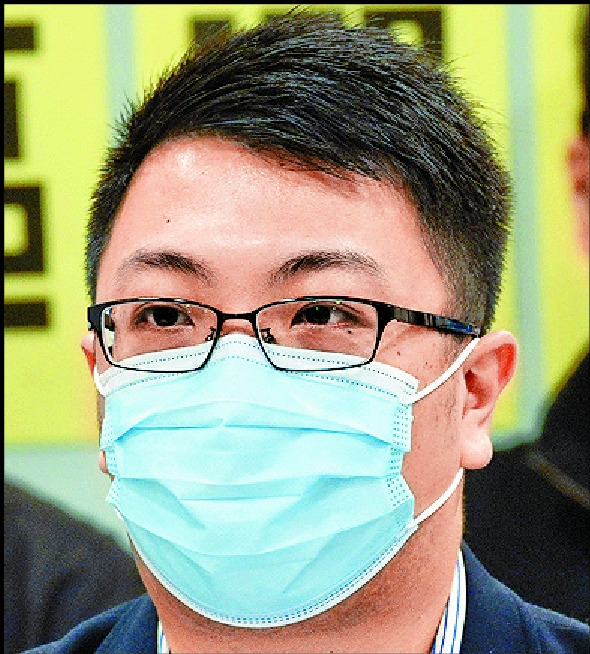 'Giggs let go of anger in jail'
Internet radio host Edmund Wan Yiu-sing, known otherwise as "Giggs," said he realized during his time in detention that he should let go of his "anger and self-importance" as he pleaded guilty to sedition and money laundering yesterday.
Appearing before district court judge Adriana Noelle Tse Ching yesterday, Wan, 54, pleaded guilty to three counts of money-laundering involving a total of HK$10.3 million and one count of sedition yesterday.

"My time in detention was the most unforgettable moment of my life," he said in a mitigation plea.

"I was given the opportunity to reflect, and I came to understand that I needed to let go of my feelings of anger and self-importance, and recognize the limits of my own ability."

Wan was charged with conspiring with others to host, create and publish online programs with seditious intent between February 8 and November 21, 2020.

In one of the 39 video and audio program clips played at yesterday's hearing, Wan called on foreign governments to sanction Hong Kong officials, and even cursed former chief executive Carrie Lam Cheng Yuet-ngor by wishing "the death of her entire family."

He also shouted slogans including "Hong Kong independence, the only way out" and "Hongkongers, build your nation."

As for Wan's money-laundering charges, there were "clear signs" such as savings "disproportionate" to Wan's monthly income in three bank accounts linked to Wan, the court heard.

He was initially charged with five counts of money laundering and four counts of committing actions "with a seditious intention," as well as an alternative charge of conspiring to commit "an act with a seditious intention."

Wan pleaded guilty to four charges out of the initial 10 under a plea confiscation of his crowdfunding proceeds.

The prosecution has withdrawn charges against Wan's assistant, Alice Lee Po-lai for involvement in two of the five counts of money laundering.

In another case, designated national security judges Andrew Chan Hing-wai, Wilson Chan Ka-shun and Johnny Chan Jong-herng approved an application to adjourn a subversion case against former lawmaker Au Nok-hin and former Sai Kung district council chairman Chung Kam-lun to September 28.

The pair said they will plead guilty to subversion for their involvement in an unofficial primary election in July 2020 that selected opposition candidates to run for the city's legislature.