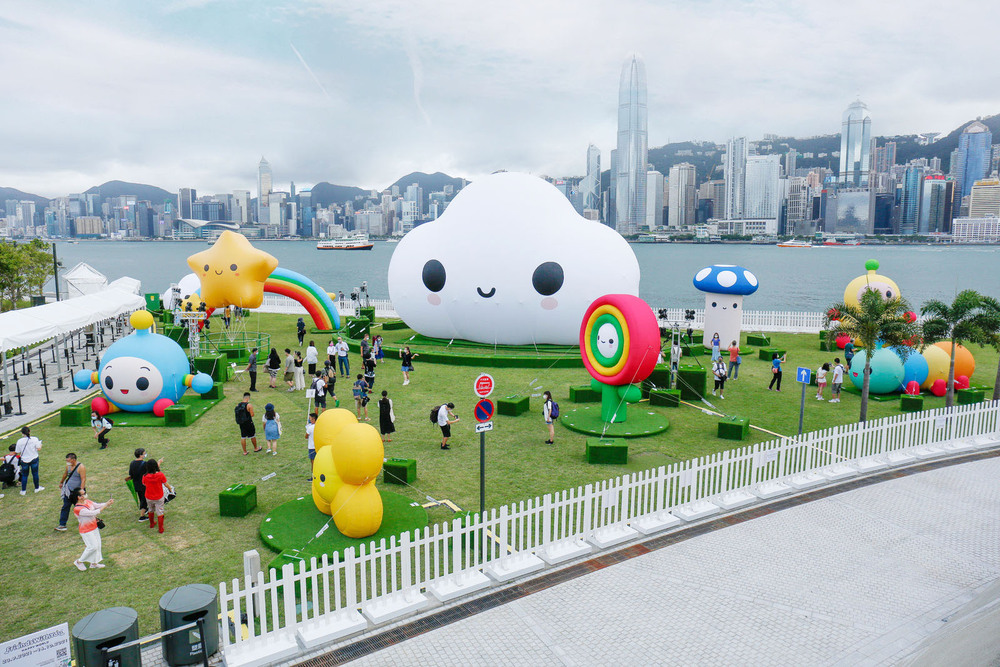 Giant inflatable characters at West Kowloon to say goodbye tonight
An exhibition of giant inflatable installations at West Kowloon will end tonight – days earlier than scheduled – as the observatory forecasts strong winds over the weekend.
The program FriendsWithYou involves 12 giant inflatable installations set up at the Art Park of the West Kowloon Cultural District. It was supposed to run till October 14, but the Tourism Board decided to end it early due to weather forecasts.

The HKTB said that those who are not able to visit the installations shall not be disappointed, as they can still meet and greet FriendsWithYou characters at various locations.

The giant "Smiling Pineapple Bun" Hong Kong Space Museum will keep smiling until October 31.

They can also continue to visit the West Kowloon Cultural District, Xiqu Centre, Yaumatei Tin Hau Temple, Yau Ma Tei Fruit Market, Temple Street Night Market and Avenue of stars in person, and scan the QR codes there to take an in-depth tour of West Kowloon with the FriendsWithYou characters.

An area of low pressure over the central and southern parts of the South China Sea is expected to intensify into a tropical clone in the next couple of days.

It is predicted to move towards the vicinity of Hainan Island and Beibu Wan, while keeping a distance of over 500 kilometers from Hong Kong.