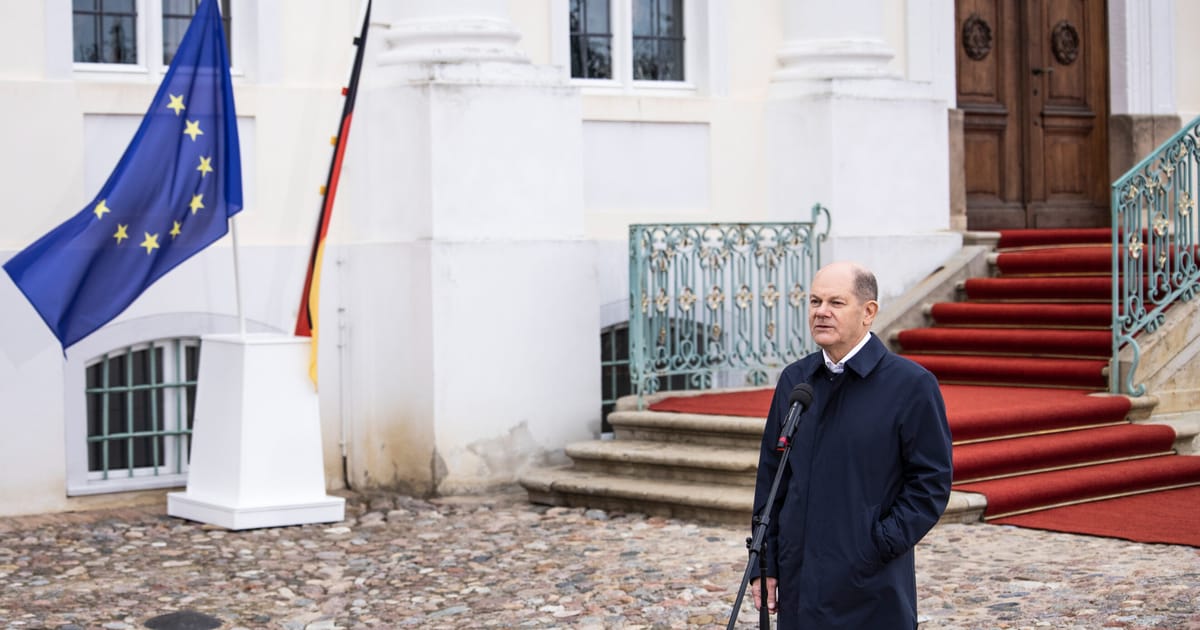 Germany's Scholz says China 'declared it will not deliver' weapons to Russia
European Commission chief von der Leyen says the EU has seen 'no evidence' that China is considering sending arms to Russia.
German Chancellor Olaf Scholz on Sunday said China had declared it won't supply Russia with weapons for its war against Ukraine, suggesting that Berlin has received bilateral assurances from Beijing on the issue.

Scholz was speaking at a press conference with European Commission President Ursula von der Leyen, who told reporters that the EU has received "no evidence" so far from the U.S. that Beijing is considering supplying lethal support to Moscow.

Senior U.S. officials including Secretary of State Antony Blinken have expressed deep concern in recent weeks that China could provide weapons such as kamikaze drones to Russia, which in turn triggered warnings to Beijing from EU politicians. Scholz himself urged Beijing last week to refrain from such actions and instead use its influence to convince Russia to withdraw its troops from Ukraine.

Yet speaking at Sunday's press conference, which was held at the German government retreat in Meseberg north of Berlin, Scholz claimed that China had provided assurances that it would not send weapons to Russia.

"We all agree that there should be no arms deliveries, and the Chinese government has declared that it will not deliver any either," the chancellor said in response to a question by POLITICO. "We insist on this and we are monitoring it," he added.

Scholz later told CNN that if China were to aid Russia: "I think it would have consequences, but we are now in a stage where we are making clear that this should not happen, and I'm relatively optimistic that we will be successful with our request in this case, but we will have to look at and we have to be very, very cautious."

Scholz's comments about Beijing came as a surprise because China has not publicly rejected the possibility of weapons deliveries to Russia. The chancellor appeared to suggest that Beijing had issued such reassurances directly to Germany.

EU foreign policy chief Josep Borrell received similar private assurances last month. Borrell told reporters that China's top diplomat Wang Yi had told him in a private discussion at the Munich Security Conference in mid-February that China "will not provide arms to Russia."

"Nevertheless, we have to remain vigilant," Borrell said.

Von der Leyen, who attended the first day of a two-day German government retreat in Meseberg, told reporters that the EU still had not seen any proof that China is considering sending arms to Russia.

"So far, we have no evidence of this, but we have to observe it every day," the Commission president said. She did not reply to the question on whether the EU would support sanctions against China should there be such weapon deliveries, saying that was a "hypothetical question" she would not answer.