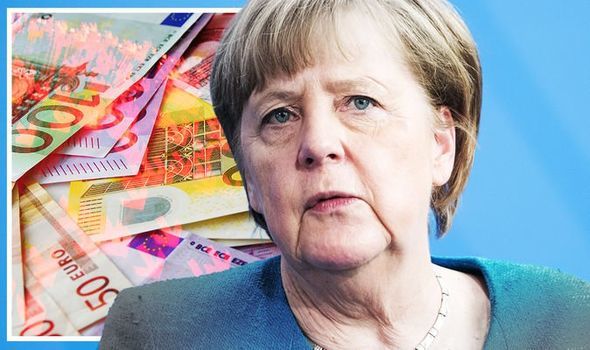 German Inflation Jumps to 4.6% as ECB Keeps Policy Unchanged
Germany's inflation surge intensified in October, driven by persistent increases in oil and gas and a global squeeze on supplies.
Consumer prices were up 4.6% from a year earlier, more than economists expected. Energy was 18.6% more expensive, the country's statistics office said in a release on Thursday.

The data came just minutes after the European Central Bank announced it would keep monetary policy on hold for now, suggesting President Christine Lagarde will reiterate her view that the spike is largely transitory.

Central banks elsewhere -- such as in New Zealand and the U.K. -- have begun raising rates or signaling plans to do so. Policy makers at the ECB have announced an overhaul of their instruments for December, and while some expect upward revisions to the inflation outlook, the trend is unlikely to be strong enough in the medium term to warrant a sharp shift in stance.

The Bundesbank said in its latest monthly report that price growth in Germany -- already at the fastest pace in nearly three decades -- may accelerate further in the coming months before slowing down next year.

Spain reported a surge in inflation to 5.5% earlier on Thursday. Eurostat is due to release a gauge for the 19-nation euro zone on Friday.
---