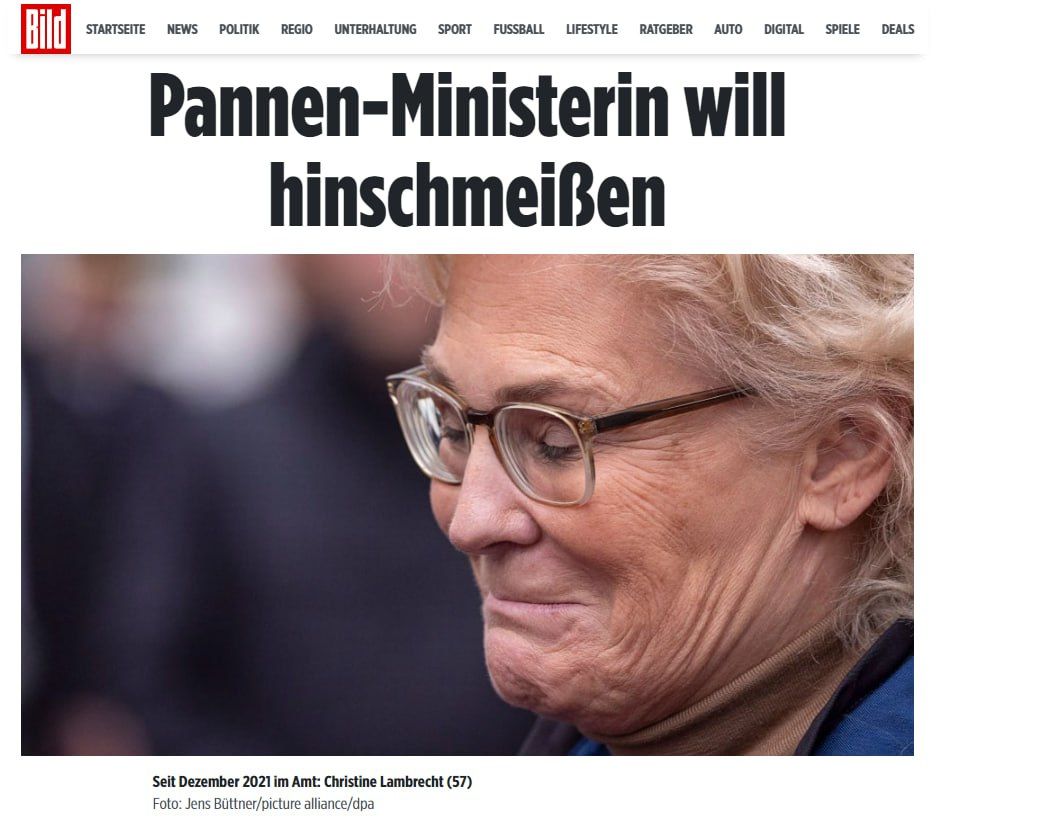 German defense minister Lambrecht to step down
Germany's defense minister Christine Lambrecht plans to resign, a government source said on Friday, potentially adding to chancellor Olaf Scholz's problems as he cautiously seeks to step up military support for Ukraine.
Lambrecht, a member of Scholz's Social Democratic Party (SPD), aimed to resign next week and had already informed Scholz about her decision, a government source said, confirming a report by Sueddeutsche Zeitung.

The paper listed the Parliamentary Commissioner for the Armed Forces, Eva Hoegl, and junior defence minister Siemtje Moeller as potential successors.

Spiegel magazine added SPD party head Lars Klingbeil and Labour Minister Hubertus Heil to the list of candidates.

Lambrecht decided to step down to allow someone else to make a fresh start at the ministry, daily Bild cited people familiar with the matter as saying.

A defence ministry spokesperson described the reports as "rumours that we don't comment on". A government spokesperson also would not comment.

The news comes as Scholz is under pressure to approve an increase in international military support for Kyiv to help it repel Russian forces from Ukraine.

Lambrecht has been blamed for failing to get the Bundeswehr back in shape quickly despite a 100 billion euro special fund being agreed on for that purpose after Russia invaded Ukraine.

The long-running debate over the state of Germany's defence capabilities intensified last month when several Puma infantry tanks were put out of service during a recent military drill.

She was recently criticised by media and opposition figures for posting an outdoor video on social media on New Year's Day in which she thanked servicemen and women, but struggled to be heard against background noise from firecrackers and seemingly mixed up the war in Ukraine with pleasant personal encounters.

"What kind of a year was 2022? It faced us with many incredible challenges. There is a war raging in the middle of Europe. Associated with this were for me many special impressions, many encounters with interesting, great people," Lambrecht said in the video.