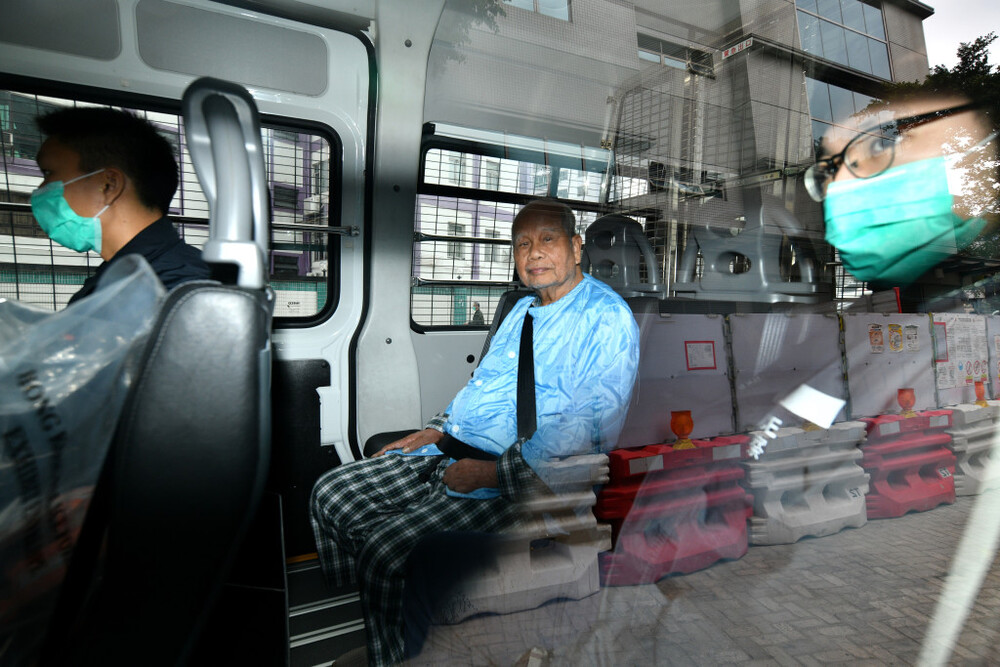 Geriatric murder convict sentenced to 15 years for acid attack at nursing home
An 87-year-old man was sentenced to 15 years behind bars for attacking four nurses with corrosive liquid at his former elderly residential care home.
Li Tim-chuen, the defendant, earlier pleaded guilty to two counts of throwing corrosive fluid with intent to do grievous bodily harm after he admitted to attacking four employees in the care center where he lived.

The attack was allegedly perpetrated out of revenge after the care home failed to return his deposit.

During the sentencing in the High Court on Tuesday morning, Justice Andrew Chan Hing-wai slammed the defendant's actions of intentionally harming innocent people as "heinous" and causing permanent injuries.

According to the court, Li lived at Pak Ho Gerocomy Center between June 2018 to August 2019. He failed to notify the care home in advance and moved out from the place, which led to the home withholding Li's deposit of HK$8,200.

Li, failing to get the deposit back after asking multiple times, brought several bottles of acid to the reception counter of the care home at around 12 pm on January 25, 2020, the court was told, where he sprayed the liquid on four employees who were dining at the scene.

The court heard the four victims were seriously injured, one of whom was burned over her face, and seven percent of her body, and one was diagnosed with post-traumatic stress disorder after the accident.

Li's defense said in mitigation that leniency could be shown given his age, but the judge dismissed the contention, pointing out Li planned well to try to cause severe harm to others.

During the hearing, Li suddenly screamed in the court that he was "defrauded" by the care home who failed to pay back his deposit, which led the judge to adjourn the court for ten minutes.

Li was previously sentenced to life in prison after being convicted of murder in 2000 over the stabbing and killing of a female employee of the Food and Environmental Hygiene Department but was released on bail in 2018, after which he moved to the care home.