Closed-mindedness is not in keeping with Hong Kong's role as a centre for international cultural exchange and a site of cultural experimentation and reform. Rather than more politicisation, the city needs to go back to what it does best – welcoming the world with open arms.
The Gay Games is set to take place in Hong Kong in November, the first time an Asian city has acted as co-host in the event's four-decade history. The Gay Games reflects the best of Hong Kong because of its inclusiveness. This event is open to all people regardless of sexual orientation, gender identity, ethnicity or even training level.

Co-hosting the Games alongside Guadalajara, Mexico, empowers us to position ourselves as an iconic and welcoming gateway for visitors from Latin America, a vital part of our efforts to reach out to countries beyond the conventionally defined West.

Much has been written about the potential economic value of the Games, as an attraction for tourists and consumers, that can revitalise the city's economy after years of pandemic-induced isolation. Yet, at the core of the event lies the important task of demonstrating to the world that the Hong Kong story remains alive and well, despite reports of its demise.

The most captivating stories are those that are lived, not just told. While it is important for people abroad to hear about the versatility and dynamism of Hong Kong, it is vital for them to experience these virtues first-hand, too.

The Gay Games will showcase that this global city is a lively melting pot of identities, values and cultural systems. Both the Hong Kong government and private sector are aware of the power of sports as a means of breaking down barriers and challenging misconceptions.

For those who call this city home, there is also a deeper reason it remains unique and irreplaceable. As an open-minded, progressive and cosmopolitan Chinese city, Hong Kong is known to be a place of mutual learning and mutual respect.

Whether you support or have reservations about LGBTQ rights, whether you identify as a Buddhist, Christian, Jew, Hindu, Muslim, Sikh or an atheist, Hong Kong welcomes you as long as you respect the rights of others. Here, difference and diversity are not just tolerated but championed.

We understand the objections of some people to same-sex marriage, even though we vigorously disagree with them. However, we fail to understand how anyone could view a joyous celebration of sporting achievements and compassionate solidarity as a security matter.

In a civilised city such as Hong Kong, disagreements should be backed up by facts, reason and sound justifications, not inflammatory rhetoric rooted in undue over-politicisation.

If we are going to be a city where global talent can feel safe and secure, all residents must have the right to embrace their identities, share their stories and bond over their love for Hong Kong's distinctive culture. Equally, arguing that the Gay Games are in defiance of Chinese culture is unequivocally false.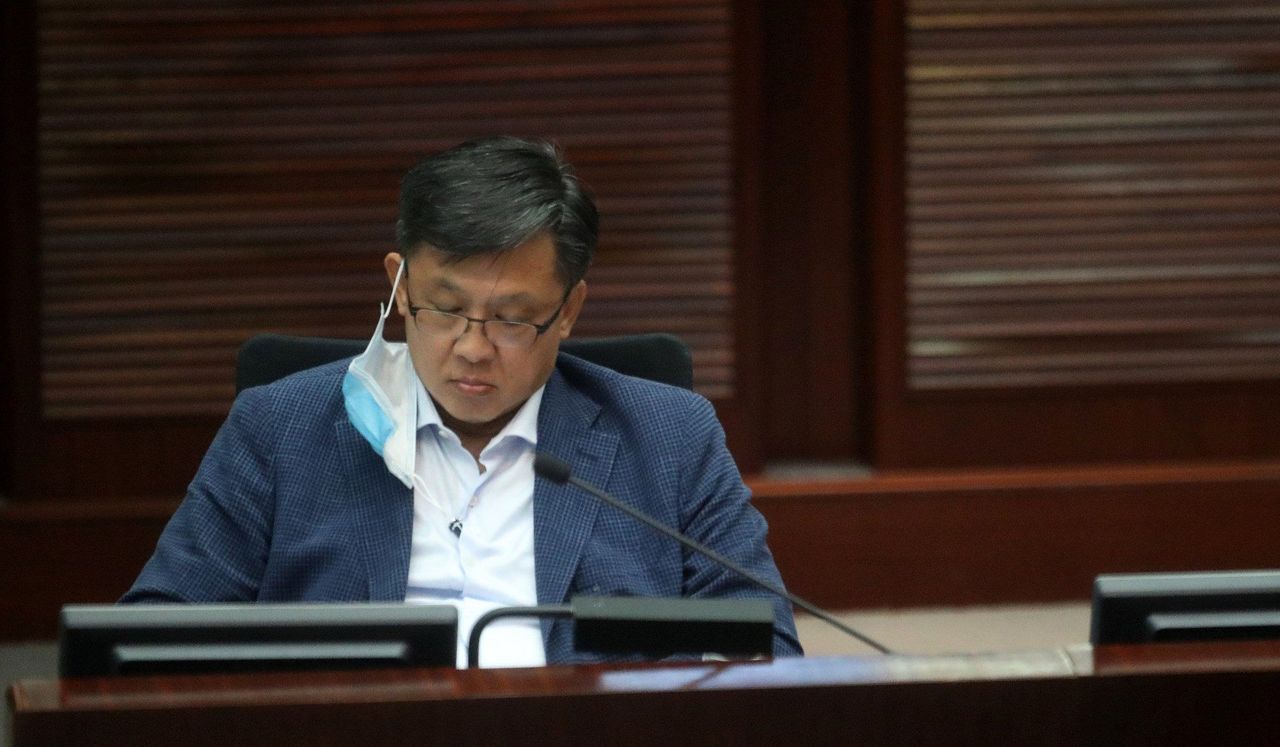 Junius Ho Kwan-yiu has been one of the most vehement critics of Hong Kong hosting the Gay Games, calling the event "disgraceful" and saying any revenue generated by it would be "dirty money".

Hong Kong contributes its own flavours towards China's national culture. Its pop culture is studded with stars who have long challenged narrow, heteronormative assumptions about gender identities and sexual orientations.

From Leslie Cheung to Roman Tam, we have been graced by many legends who reimagined boundaries and pioneered transformative trends in fashion, music and the arts. Many of these artists identify as ethnic Chinese, taking pride in modern China's development.

Cantonese opera leans heavily on androgyny and ambiguities around gender identities through all-female performances in which male parts are also played by women. One of the most renowned partnerships in opera history is Pak Suet-sin and Yam Kim-fai, who inspired people to take up the preservation and study of the art form, which Unesco deemed an intangible cultural heritage of humanity in 2009.

Chinese culture is known for its magnanimity, as described in the saying, "All rivers run into the sea. Be the bigger person in accommodating differences." As a city steeped in a thousand cultures, it falls on Hong Kong to carry the dual batons of preserving Chinese culture while also seeking to innovate.

Closed minds are neither conducive to Hong Kong's role as a centre for international cultural exchange nor compatible with our unique DNA as a site of cultural experimentation and progressive reform.

Ultimately, what we needs today is not more politicisation. Rather, we should go back to what we do best – welcoming the world with open arms.