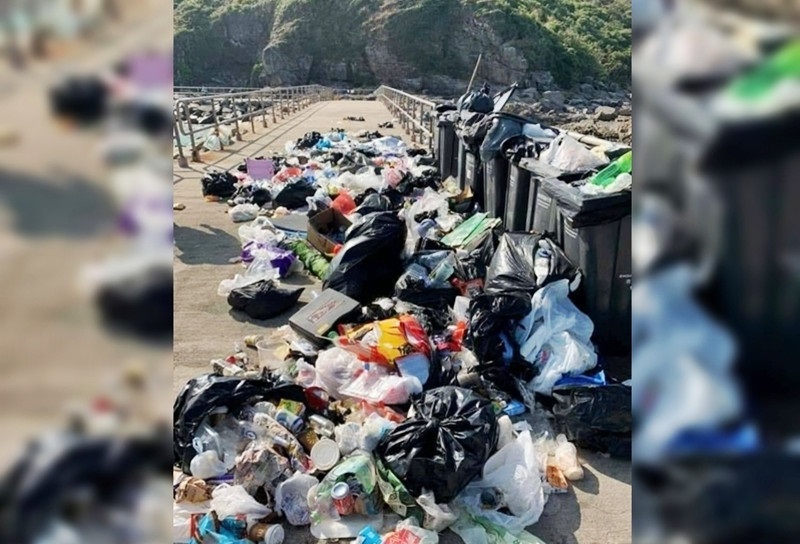 Garbage nightmare in Tung Lung Island
Over 190 tonnes of refuse - weighing more than 47 elephants - were collected in islands and rural areas in the five-day Easter weekend, the Food and Environmental Hygiene Department said.
About 170 tonnes, six tonnes and five tonnes of rubbish were collected in Cheung Chau, Tap Mun and Tung Lung Chau respectively, while another 15 tonnes were from other places including Po Toi Island, Sham Chung, Lai Chi Chong, Yim Tin Tsai, Sharp Island and Pak Lap.

Rubbish piled up at the pier of Tung Lung Island after the Easter holiday, sparking an outcry from netizens over the pollution.

Many travelled to the suburb during the Easter holiday, and Tung Lung Island is among the popular destinations for picnic and camping. Yet the place is now found out to be filled with garbage after the long holiday, according to pictures uploaded to social media.

People uploaded photos to social media and allowed others to have a glimpse of how the island looks after the travellers and campers visited. All the rubbish bins near the pier were full and still bags of garbage were left nearby. Soft drinks cans, tissues, plastic boxes and bottles were all over the place.

Many voiced their anger as they saw the scene, saying how selfish those travellers and campers are for not taking away their own garbage. The netizens also expressed their concerns for such a nice environment is not treasured by Hong Kong people themselves.