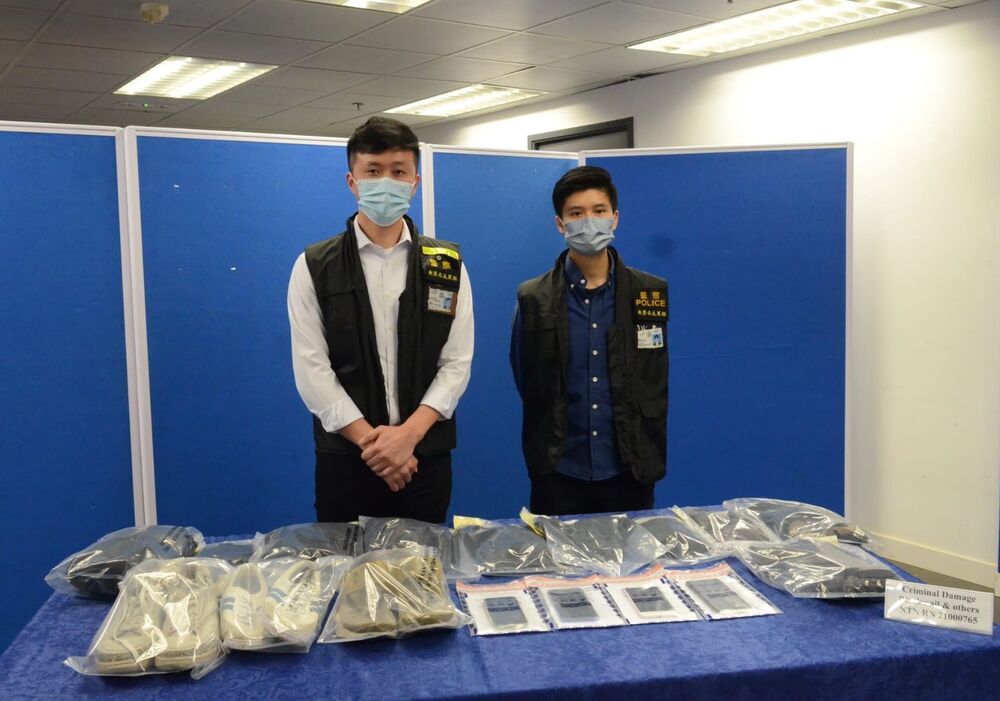 Gangsters wreck havoc after new restaurant refuses to pay protection money
A new Chinese restaurant in Tuen Mun suffered losses of HK$370,000 after its operator refused to pay "protection fees" to gangsters.
Police arrested six people with triad backgrounds aged between 18 and 53 for blackmailing, criminal intimidation and using forged documents.

Auyeung Tak, chief inspector of New Territories North police regional anti triad unit, said three men asked the operator to pay a monthly protection fee of HK$20,000 on November 8.

After the operator refused to pay, seven men dressed in black and wearing masks and gloves rushed into the restaurant, destroying property with metal rods and hammers. After a minute, they splashed red paint inside the restaurant before they fled in two private cars with fake car plates.

Anti triad police arrested a 53-year-old man the same night for blackmailing. After investigations, police identified the seven men who entered the shop and arrested five of them last Friday and Saturday.

The 53-year-old man has been released on bail, and will report back to police in January next year. The remaining are detained pending investigations.