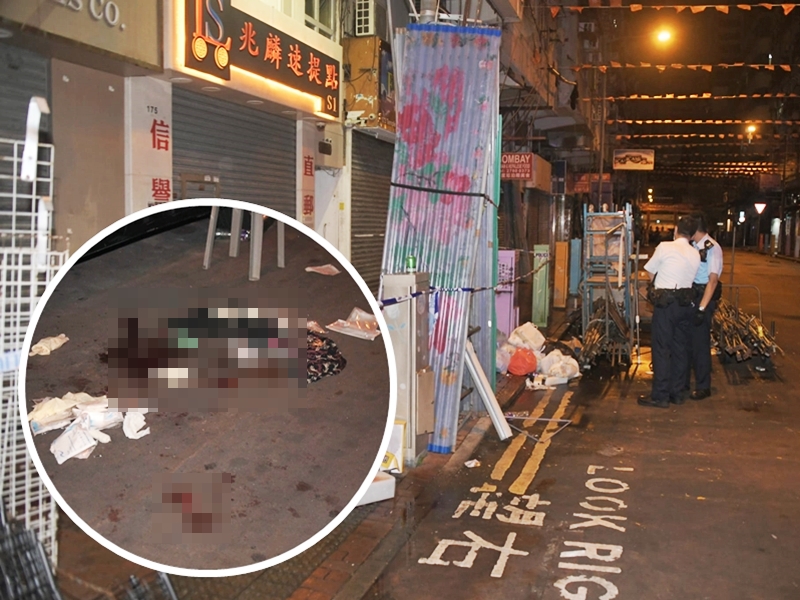 Gangster fights for his life after stabbing in Yau Ma Tei
A 44-year-old man surnamed Lai stabbed by two men in Yau Ma Tei was a gangster active in the area, sources said.
It is understood that Lai had a long track record of operating gambling stalls and prostitute dens. He helped collect "protection money" from premises.

He was said to be involved in an earlier conflict at a gambling stall that led to police making arrests.

He was attacked by the two male suspects at around 1am Monday at the intersection of Ning Po Street and Temple Street?

He had suffered at least five knife wounds on his hands, legs, and waist, and was sent to hospital in critical condition.

The two suspects fled the scene using a vehicle.

Officers are hunting down two men in their 30s, about 1.7 meters tall, and dressed in black clothing.

Police are also investigating if the case is related to financial problems.