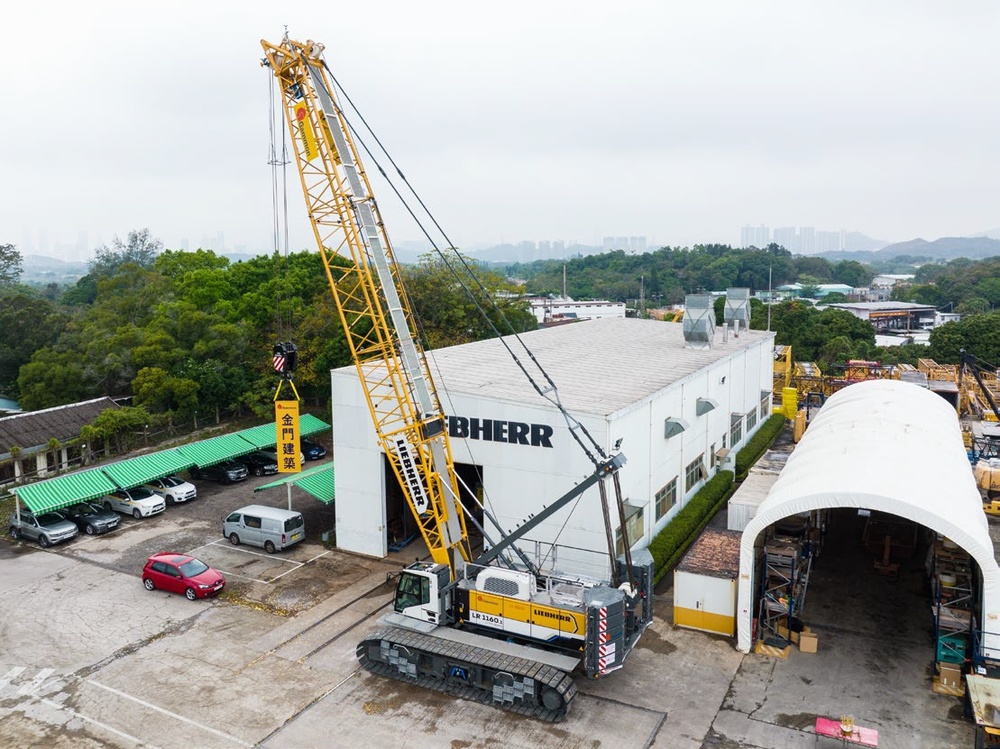 Gammon introduces the first battery-powered crawler crane to reduce carbon emissions 
To achieve emission reduction targets, Gammon Construction introduced Hong Kong's first battery-powered crawler crane on Tuesday. The new crawler crane could have a net carbon saving of nearly 76 metric tonnes of CO2e annually. 
Delivered from Austria and with a maximum lifting capacity of 160 metric tonnes, the crane will be deployed on Gammon's Terminal 2 Expansion project at Hong Kong International Airport. 

In addition, the crawler crane comes with a 95% recyclable battery with a short charging time of 4.5 hours. 

Gammon Chief Executive Kevin O'Brien stated that introducing the first electric crawler crane to Hong Kong demonstrates the company's commitment towards net zero. 

"We look forward to having quieter, cleaner and lower carbon construction sites in the future," he added.

The builder is setting two targets for 2033: cutting 55 percent of the company's absolute energy-related emissions and reducing the company's indirect emissions by 33 percent.