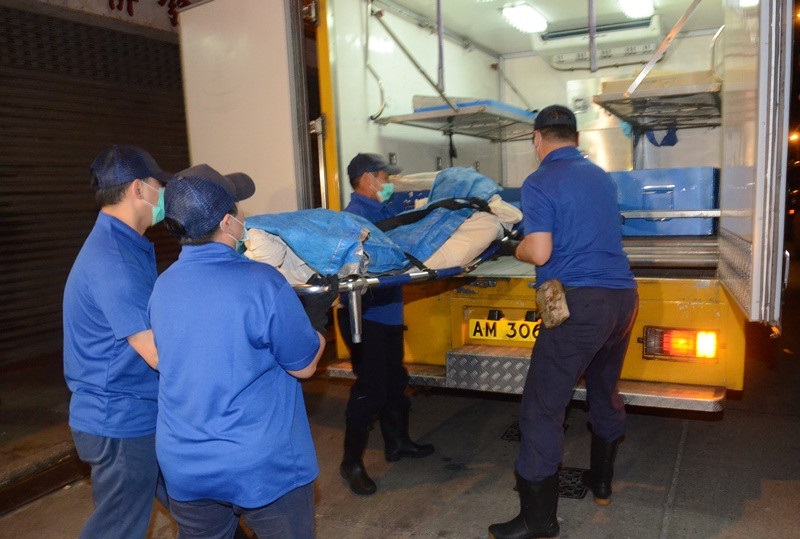 Gambian man denies murder charge after fighting Filipino wife
A 39-year-old Gambian man went to sleep after arguing with his Filipino wife and found her dead when he woke up, the High Court heard today in his murder trial.
Touray Ousainou was charged with one count of murder. He turned himself to police on April 10, 2019 after he found his 40-year-old wife, Adele Melano Cuyacot, dead after he woke up from a fight.

The prosecution said in the opening statement that the couple lived together in a subdivided flat on Pang Ching Street in To Kwa Wan.

Around 4 to 5am on April 9, a neighbor heard the two arguing and the wife telling the husband to stop. The neighbor knocked their door, looking to find out what was happening, but received no response. The neighbor heard the noise again after returning home. This time, the noise lasted for around 30 minutes to an hour.

Around 9am, the sound of arguing troubled the neighbor again, who heard something hit the wall. The neighbor went back to sleep and woke up around noon. She did not hear any noises from the couple's flat.

About 9.30pm on April 10, Ousainou, carrying three suitcases, turned himself to the police. He said that he went to sleep after a fight with Cuyacot, and found her dead when he woke up. Although Ousainou denied killing Cuyacot, during their investigation, officers found a blood stain on two fingers on his right hand and arrested him for murder.

Medics then arrived at the flat and found Cuyacot lying naked on the bed, covered by a white bed sheet. A Quran and a string of beads were found placed on her abdomen. They also spotted multiple bruise marks on her limbs.

A forensic examiner assumed that Cuyacot died between 2am and 2pm on April 10. The examiner also analyzed three major wounds on Cuyacot's body and deduced that she died of suffocation, the prosecution said.

Police seized evidence at the flat, including electric fans, pillows, bed sheet, cushions, basket and sweater, all stained with the Cuyacot's blood.

According to Ousainou, the couple married in February 2019 and had been living together for more than a year.

Ousainou arrived in Hong Kong in 2012. As for Cuyacot, she was previously employed as a domestic helper and held a Hong Kong ID card. They were both unemployed at the time of the incident.