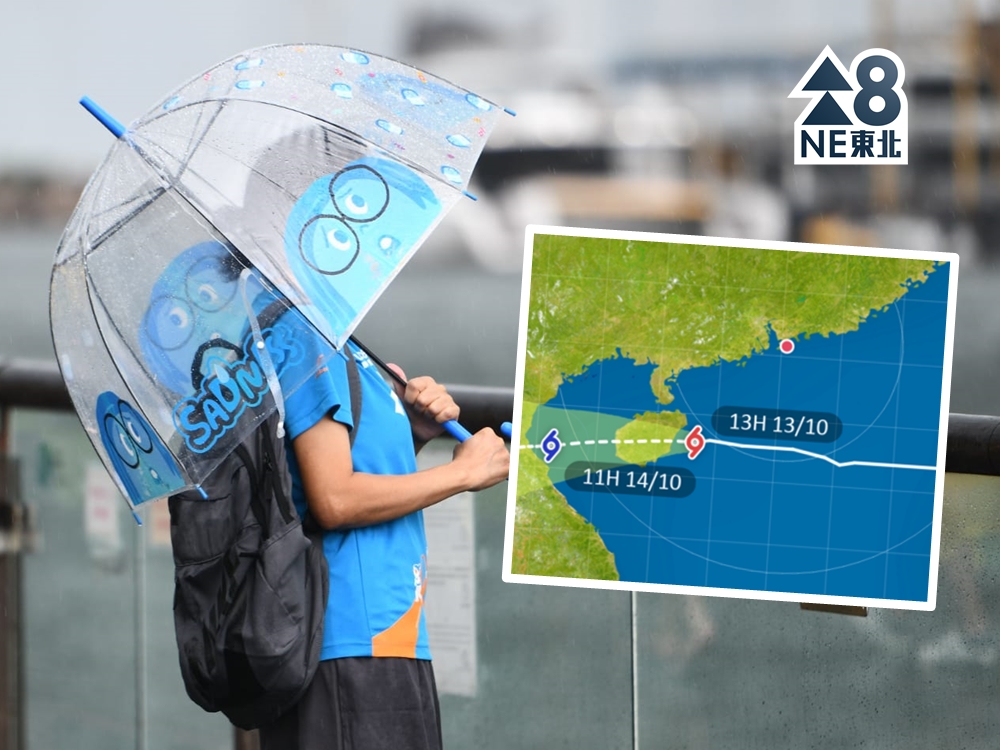 Gale or Storm Signal No. 8 to be downgraded between 4 and 7pm
The observatory is considering replacing the Gale or Storm Signal No. 8 with the Strong Wind Signal No. 3 between 4 and 7pm on Wednesday.
The Amber Rainstorm Warning Signal has been issued at 2.02pm as well.

At 2pm, Typhoon Kompasu was centered about 490 kilometers southwest of Hong Kong and is forecast to move west at about 25 kilometers per hour towards Hainan Island.

As the No. 8 Northeast Gale or Storm Signal is in force is still in force, winds with mean speeds of 63 kilometers per hour or more are expected from the northeast quarter.

The HKO said outer rainbands of Kompasu continue to affect the coast of Guangdong. The associated heavy rain may lead to flooding in low-lying areas. Members of the public should continue to take precautions against flooding. Seas will be rough with swells. Members of the public should stay away from the shoreline and not engage in water sports.