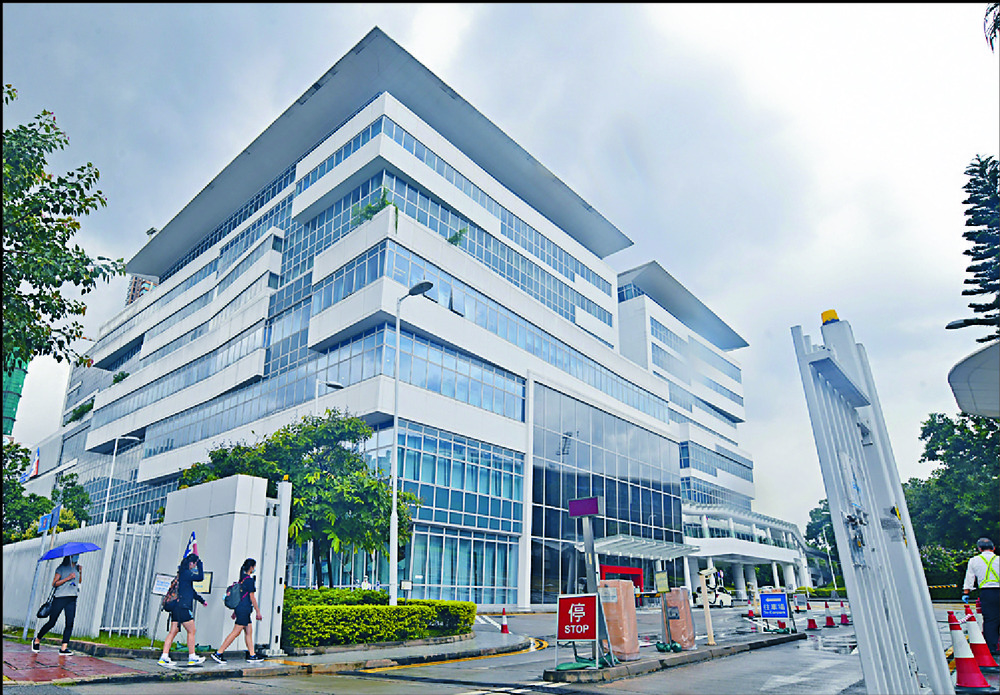 Funding for athletes to shine goes on fast track
Authorities will fast-track an expansion of the Sports Institute following Hong Kong's record haul of one gold, two silver and three bronze medals at the Tokyo Olympics.
Chief Executive Carrie Lam Cheng Yuet-ngor said there is powerful support from the administration in the long run for local athletes.

Lam at a meeting yesterday said the expansion of the institute at Sha Tin will move up by tabling a HK$990-million funding request to the Legislative Council in October.

"The additional funds will be used to build a new building at the institute, which will provide 9,000 square meters of floor area to allow an expansion in the sports science and medical center as well as additional sleeping accommodation," Lam said.

The building is expected to be completed in June 2024 - about a month before the Paris Olympics starts.

Lam also announced the administration and the Jockey Club Charities Trust will pump HK$300 million into a new "booster fund" to upgrade sports science facilities and support medical research for athletes. That will make athletes better prepared for sporting events.

Secretary for Home Affairs Caspar Tsui Ying-wai will head a panel to "discuss with different sectors the manpower demands for local sports development," Lam said.

There will also be more emphasis on full-time athletes' academic needs with the eight subsidized universities asked to provide flexible learning arrangements for elite athletes.

The Home Affairs and the Education bureaus will also review ways to step up physical education and development to help with nurturing a new generation of athletes.

In response, institute chairman Lam Tai-fai expressed an appreciation for Lam's "full understanding" of the institute's needs.

Such comprehensive and far-reaching measures will certainly assist in developing sports "and encourage the next generation of young people to become full-time athletes," he said.

"All these initiatives will allow talented athletes to fully focus on the pursuit of excellence."

Chung Pak-kwong, a sports and physical education professor at Hong Kong Baptist University, said the measures will be helpful to local athletes, "but there are only a limited number of sports-related courses in tertiary education institutions."

He hopes to see courses in sports science, research and administration plus flexible learning arrangements that allow full-time student athletes to balance training and schoolwork.

Lee Chun-wing, a social science, humanities and design lecturer at Polytechnic University's College of Professional and Continuing Education, said good results in the Games are related directly to an injection of resources.

He suggested officials now provide tax relief for businesses that fund sports programs.

Meanwhile, a survey by the Hong Kong Research Association found 93 percent of 1,100 Hongkongers to be proud of the team's performance in Tokyo. And nearly 80 percent believed it improved the social atmosphere.