The US and its allies must work together to show that 'democracy politics can deliver real results', former politician tells summit.
Fear of losing access to the world's biggest market has prevented liberal democracies from standing up to China, fugitive Hong Kong activist Nathan Law Kwun-chung has told world leaders at a summit, warning the city has become a "police state".

In a pre-recorded speech delivered at the virtual "Summit for Democracy" held by Washington on Friday, Law urged attendees to learn from his "painful story" of being in Beijing's cross hairs.

"My experience embodies a prime example of how a city, once believed to be the freest in Asia, can deteriorate into an authoritarian police state right in front of our eyes," he said. "I have lived through it. For me democracy backsliding is not an abstract theory but a personal and painful story."

Law, who is wanted by police for allegedly violating the national security law after leaving the city, also urged liberal governments to work together to show that "democracy politics can deliver real results".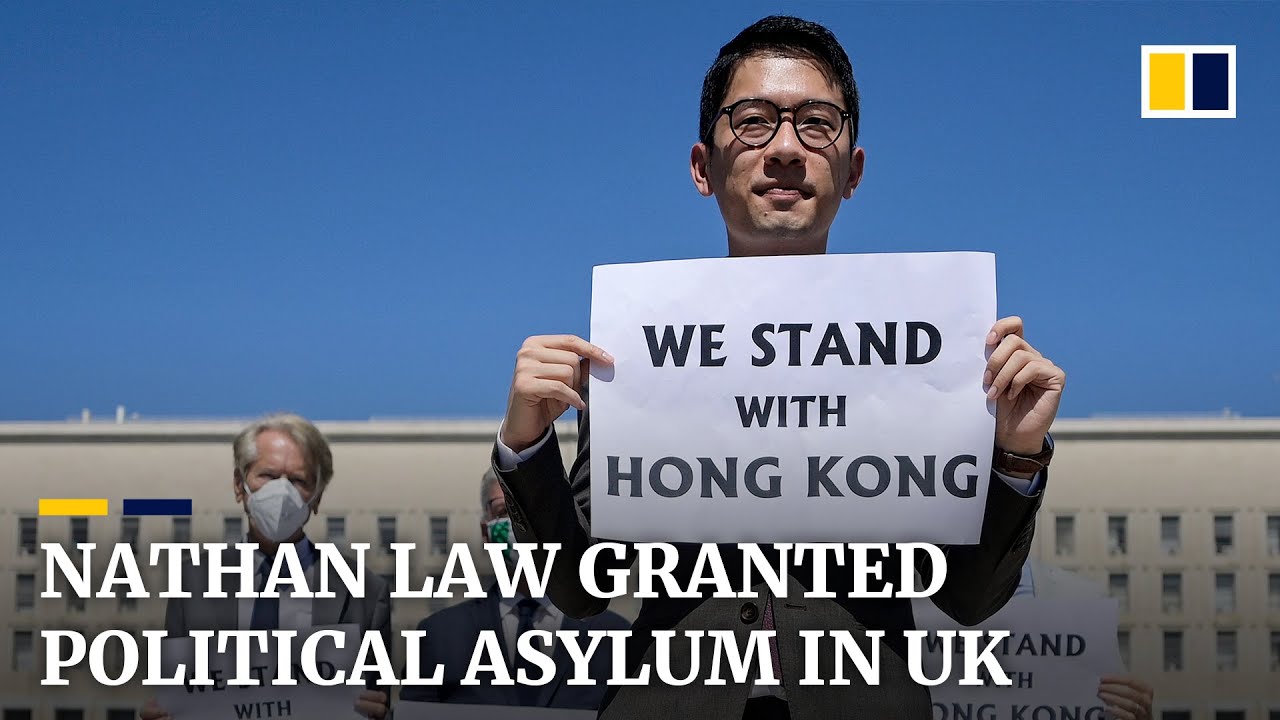 In a statement issued after the speech, Beijing's foreign affairs office in Hong Kong slammed Law as a "criminal suspect". It accused him of preaching independence rather than democracy, inciting illegal assemblies, colluding with external forces, and seeking to discredit the city and the nation.

"The misleading remarks Nathan Law delivered at the 'Summit for Democracy' go against justice and truth and are the biggest irony to democratic values," said a spokesman for the commissioner of the Ministry of Foreign Affairs' office, adding that Law had endangered national security.

Washington was using its own definition of democracy to provoke ideological disputes in pursuit of ulterior motives, the spokesman claimed.

The Hong Kong government also condemned Law, saying he had "shamelessly followed the script of some Western politicians in making outrageous accusations against the country".

In his three-minute speech, Law said fear of losing access to 1.4 billion consumers was preventing liberal democracies from taking a firm stand against Beijing.

"Maybe some of you don't want to lose the Chinese market. Maybe some of you don't recognise the threat to our democratic values," he said.

"Maybe some of you are worried about upsetting General Secretary Xi," he said in a reference to Chinese President Xi Jinping. "That is the reason why we fail."

Law also paid homage to jailed media tycoon Jimmy Lai Chee-ying, whose Apple Daily newspaper folded earlier this year after the government froze its assets.

"Most democratic campaigners in Hong Kong with whom I worked, such as Joshua Wong [Chi-fung], Benny Tai [Yiu-ting] and Jimmy Lai, are detained and facing life imprisonment as we speak," he said.

In his opening remarks at the two-day summit on Thursday, United States President Joe Biden welcomed more than 100 invited nations and pledged US$424 million to bolster media freedom, fight corruption and safeguard elections globally.

Washington said the summit was aimed at bringing together governments to "tackle the greatest threats faced by democracies today".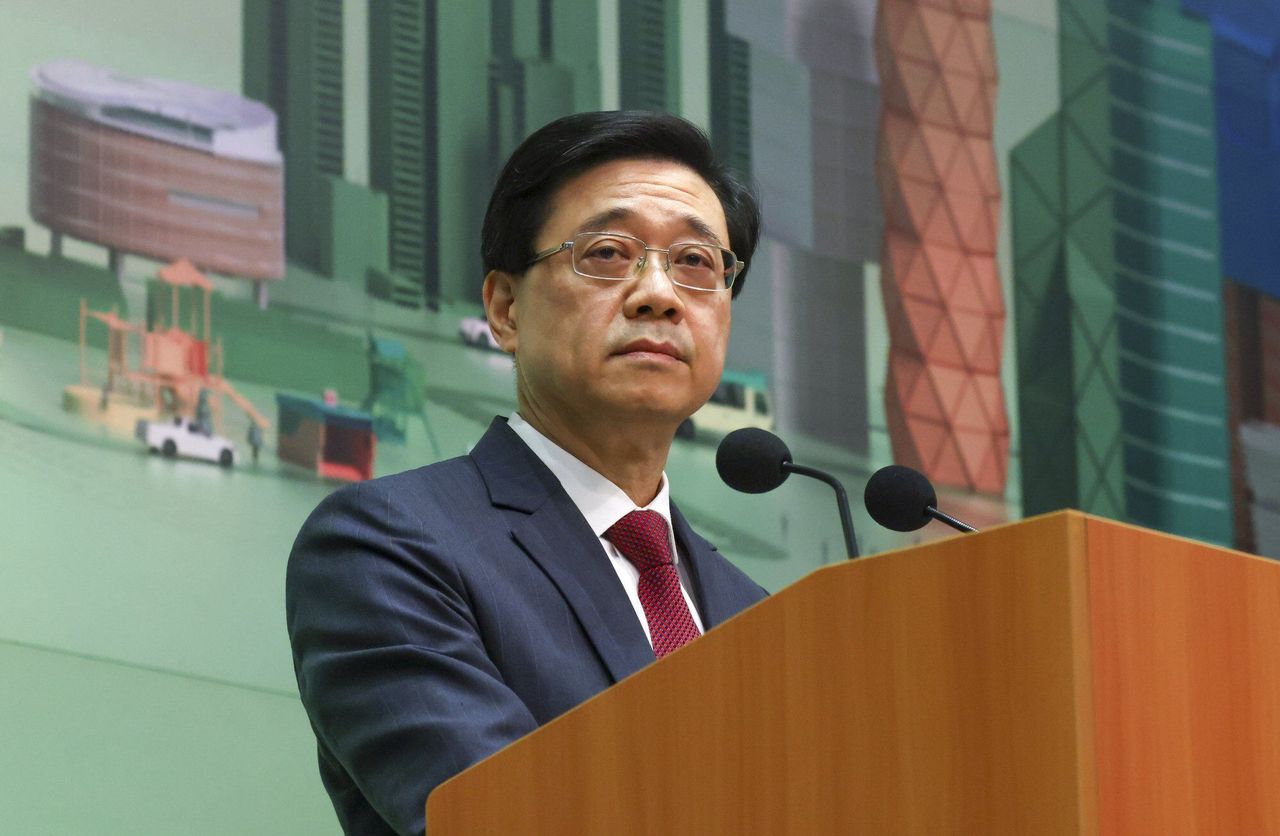 Chief Secretary John Lee.

Law was chairman of the localist party Demosisto before it disbanded, and he served as a directly elected lawmaker from 2016 until 2017, when he was disqualified over improper oath-taking.

He left Hong Kong ahead of the June 2020 enactment of the national security law, which bans acts of secession, subversion, ­terrorism and collusion with ­foreign forces.

While Law was not facing any charges at the time, police later put him on their wanted list. He was also among 26 opposition figures who were later charged for organising or taking part in an unauthorised assembly in Victoria Park on June 4 last year marking the Tiananmen Square crackdown.

Even before Law's speech on Friday, his imminent appearance was met with scathing attacks by state media, as well as by officials from both mainland and Hong Kong.

At a forum held in Hong Kong on Thursday, Chen Dong, a deputy director at the central government's liaison office, branded Washington's invitation to Law the "biggest irony of American-style democracy".

Chief Secretary John Lee Ka-chiu, who was security minister during the 2019 anti-government protests, called Law a "coward and willing pawn that deserves shame and abomination" in April, while Secretary for Security Chris Tang Ping-keung labelled the activist a "contemporary Han traitor", a reference to a term used in the past to denounce Han Chinese who betrayed the state by collaborating with Western or Japanese forces during wartime.

The state-run Xinhua news agency on Wednesday also said Law was a pawn of the West, who should be "crucified on the pillar of historical shame for betraying the country and the Chinese people".

China and Russia, notably not invited to the US summit, have slammed it as divisive and a legacy of a Cold War mentality.

Beijing officials in Hong Kong have accused the US of monopolising and twisting the definition of democracy and using it as a pretext to cause chaos in the city.

They also argued that Beijing's overhaul of Hong Kong's electoral system in March to ensure only "patriots" governed the city had helped address problems caused by the "blind worship of Western-style democracy" by some residents, although critics argued the changes stifled dissent.