Passengers say they are 'forced to accept' fare increases, but some acknowledge the adjustments are not as expensive as those for Uber.
Higher taxi fares in Hong Kong were met with mixed reactions on Sunday, with some passengers expressing frustration at being "forced to accept" the increase, the first in five years.

The minimum charge for rides increased by HK$3 (40 US cents), meaning passengers have to pay at least HK$27 instead of HK$24 for urban taxis, and HK$23.5 and HK$22 respectively for New Territories and Lantau Island ones.

For rides that cost less than HK$93.5, urban taxis will also charge HK$1.9 for every additional 200 metres. For additional distances above HK$93.5, taxis will charge HK$1.3 for every 200 metres.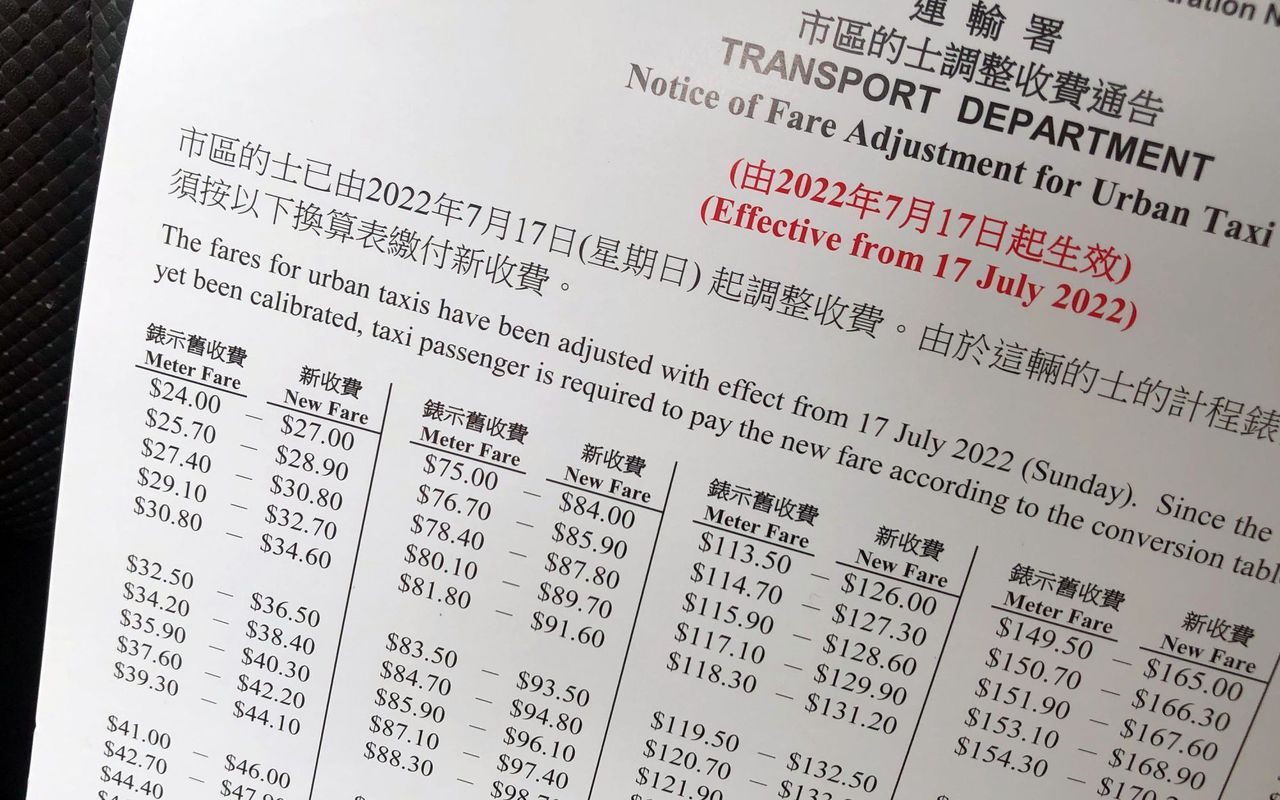 A notice of fare adjustment for urban taxis is displayed in a cab.

At a taxi rank outside Kowloon Tong MTR station in the morning, there were significantly more taxis than passengers, leading to many vehicles lining up and waiting.

Some passengers who spoke to the Post said they were frustrated with the fare increase.

A woman surnamed Chan said she did not want fares to increase but was forced to accept the change.

"Taxis are already a relatively expensive type of transport, but I do not have a say in these fare issues. And I was forced to accept the increment," she said.

A painter surnamed So, who travelled from downtown Ho Man Tin to Kowloon Tong, said she preferred taking a taxi over Uber, as it was less expensive for her short trip, but did not want to see further changes in taxi fares in the coming years.

"I used to travel on Uber more than taxis. But now that Uber has become more expensive as it also raised its fares, I think I will switch to taking taxis more often in the future," she said, adding that her ride, which cost about HK$40, was still acceptable.

Uber, which allows passengers to book a vehicle and driver to travel to their destination in a way similar to taxis, announced on Friday it would also increase fares from Sunday, with the minimum charge rising from HK$34 to HK$39.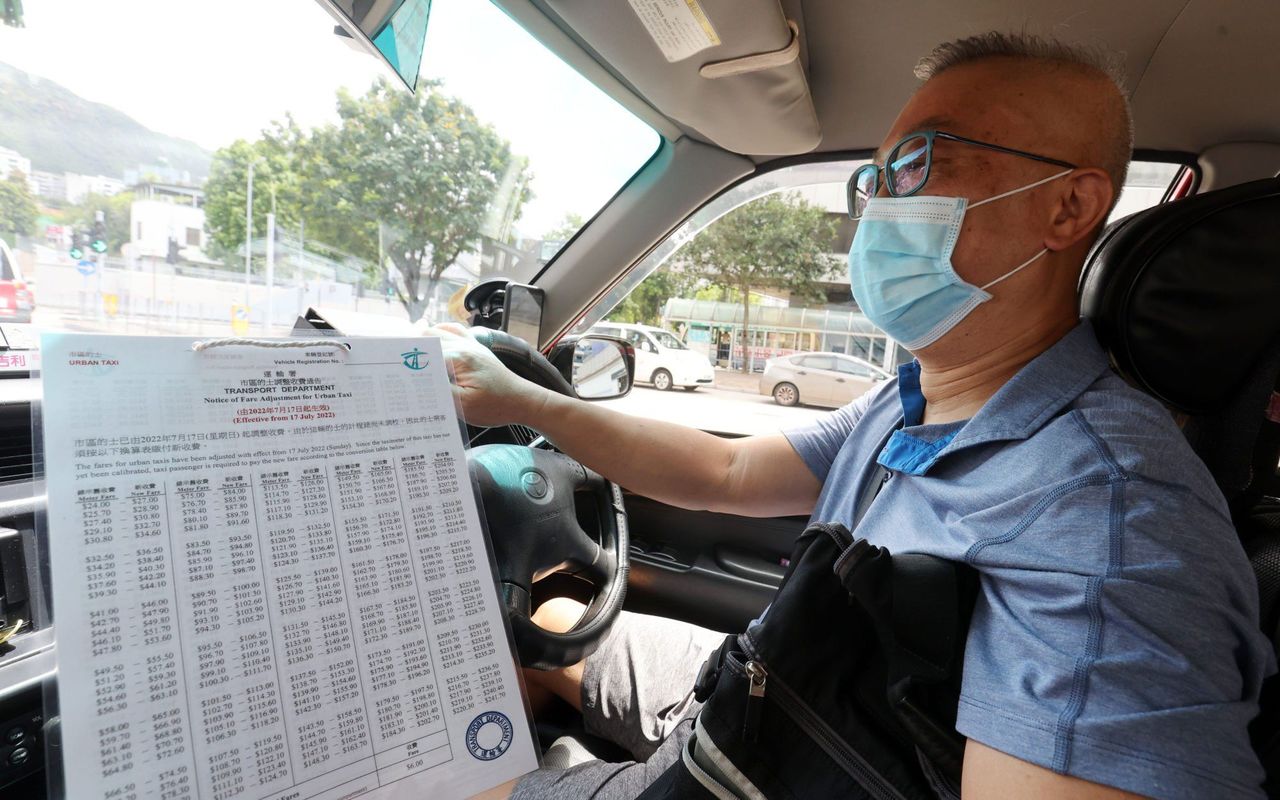 Taxi driver Cheung Wing-nin says he has not received negative feedback from passengers so far about the fare increases.

Cheung Wing-nin, a part-time taxi driver for three years, agreed that passengers were unlikely to accept more fare increases as the coronavirus pandemic had contributed to taxis becoming a less affordable means of transport.

"But I am not worried about having fewer passengers [with the current changes] because I talked to some of them and have so far not received negative feedback," he said.

A driver surnamed Kwok, who has been in the profession for more than 40 years, said the new fare could hardly keep up with inflation and suggested raising the minimum charge to HK$35.

"Having this fare increase is better than not having it. I will definitely have more income, but it also depends on whether there will be an increase in rental costs for my vehicle," he said.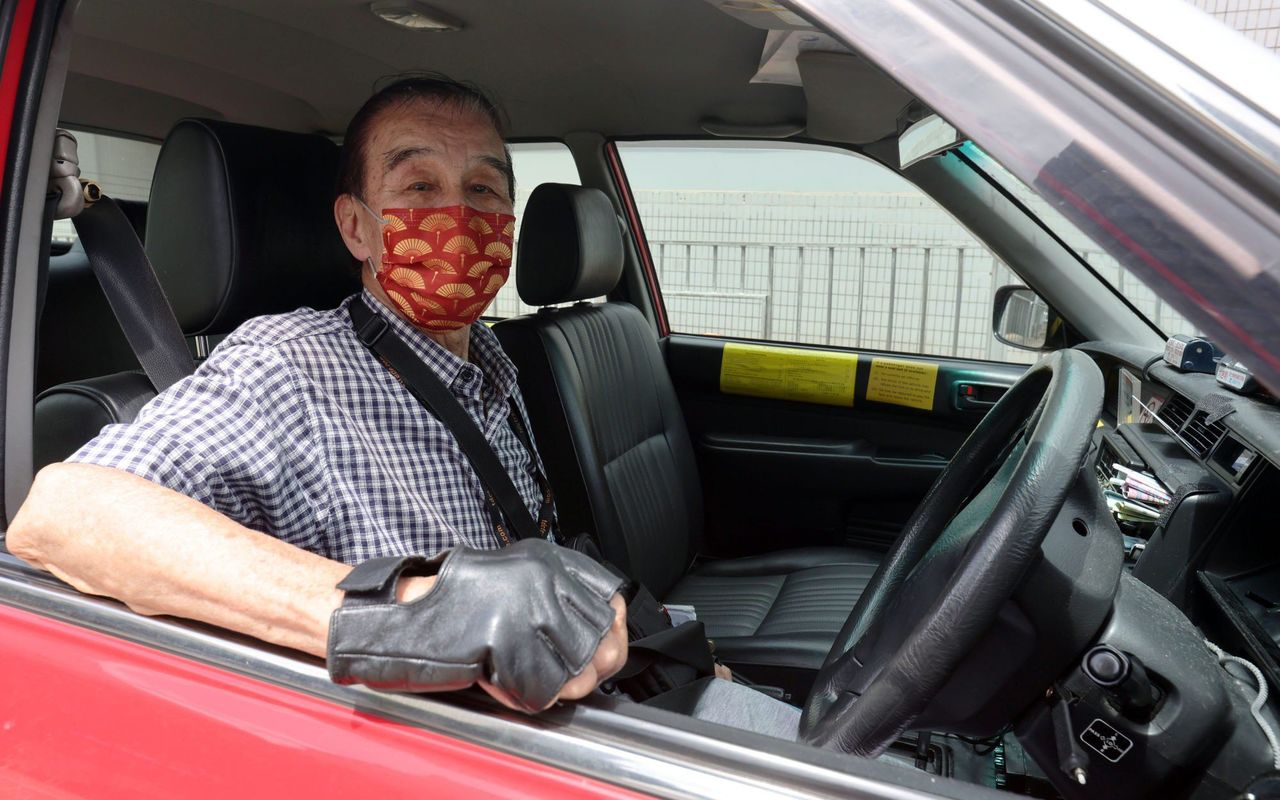 Tsao, a part-time taxi driver, says he is concerned the rent for his taxi will increase.

A part-time driver who gave his surname as Tsao expressed concern that while the latest fare adjustments could bring in more income, he was worried about a possible increase in rental costs for his taxi.

"I am worried about the rent for my taxi being raised in the future, but I think I can still afford it," he said.

Chau Kwok-keung, chairman of the Hong Kong Taxi and Public Light Bus Association, said it was painful for taxi drivers that fares had not been adjusted in the past five years.

The current changes could only alleviate the situation a little, especially when there were also increases in fuel prices in the last two years, he added.

Chau said he believed taxi owners or companies would increase rental costs for their vehicles by HK$50 to HK$60 per day, from the current HK$600 to HK$800, starting from next month to cover maintenance and insurance expenses.

"The current fare increase can still bring around HK$3,000 in additional income for drivers per month even after deducting the rental costs. I hope this will attract more people to become taxi drivers and relieve the ageing problem the industry has been facing," he said.