Employers warn increasing salaries has failed to entice people to apply for frontline jobs in catering and retail sectors.
Demand for frontline staff in the retail and catering sectors has increased significantly since the peak of Hong Kong's fifth wave of Covid-19 infections, according to a job search platform, but employers say filling these positions has remained a challenge.

Geoffrey Yau, a co-founder of Moovup, said more adverts for frontline roles were being listed on the website as Hong Kong's epidemic situation became more manageable in recent months.

"I hope that with the border reopening with mainland China and Covid-19 measures relaxing further, the economy and consumer market will improve, which will drive up demand for employers to hire more people," Yau told a media conference on Thursday, ahead of Sunday's resumption of quarantine-free cross-border travel.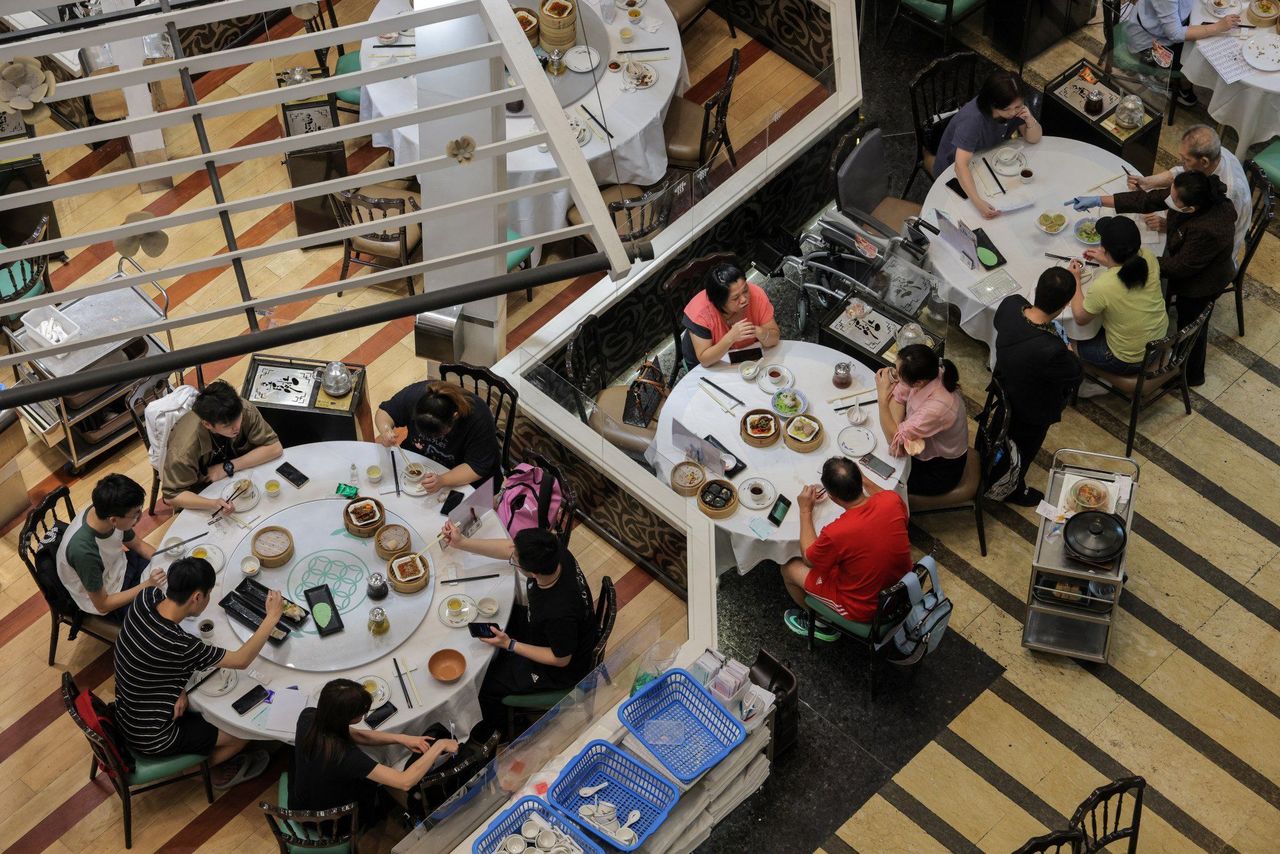 The number of catering sector jobs posted on Moovup reached almost 13,000 in December 2022.
Moovup, which was founded in 2016, specialises in advertising frontline jobs across 16 of industries, including retail, catering, logistics, property management and events.
Job listings on the website in December last year had increased drastically compared with the peak of the city's fifth
coronavirus
wave in March 2022, Yau said.
The platform also found that the number of featured catering jobs rose from under 4,000 in March to almost 13,000 in December, an increase of around 230 per cent. Meanwhile, more than 8,000 retail positions were listed last month, up almost 140 per cent compared with around 3,500 jobs in March.
Other industries that reported increases in job postings included property management and beauty services.
According to the website, median monthly salaries for frontline jobs increased by more than 7 per cent, with pay for full-time workers going from HK$14,000 (US$1,793) in January 2022 to HK$15,000 last month.
The median hourly salary for part-time staff also increased from HK$55 to HK$60 over the same period.
But Yau said fewer people were inclined to take up such jobs on a permanent basis as the economy picked up. Instead, they preferred more high-end positions amid improvements in the labour market, he said.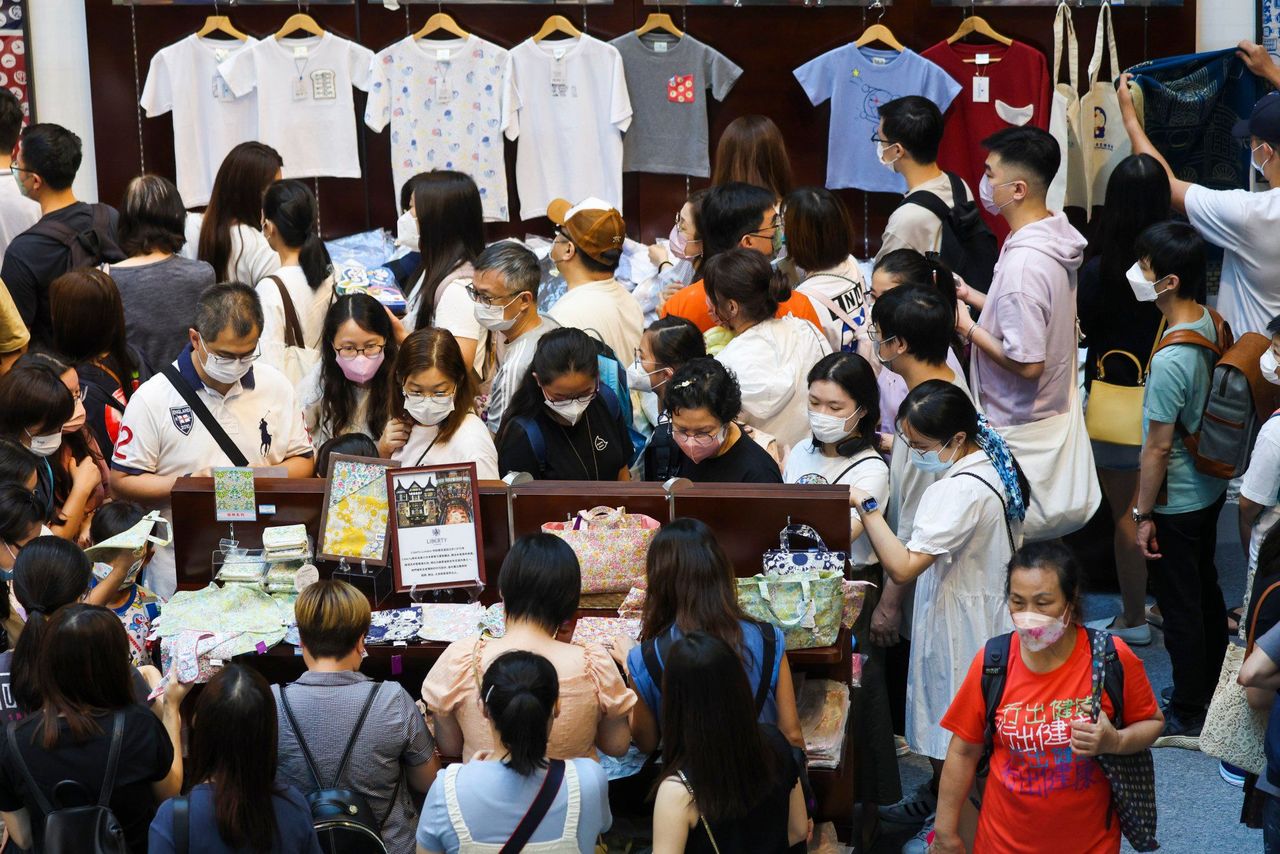 Retail jobs posted on the online platform increased by almost 140 per cent last month compared with March 2022.

"It's getting harder to hire more younger people who are willing to do jobs like cleaning. Many of them are also chasing for meaning and purpose in their jobs … so they don't last very long [in frontline work] and may change jobs quickly," he added.

Hong Kong's unemployment rate dropped to 3.7 per cent in the rolling three-month period from September to November, marking the seventh consecutive decline, amid the city's further easing of coronavirus restrictions.

The rate rose to a one-year high of 5.4 per cent from February to April last year, as stringent social-distancing curbs imposed at the peak of the raging fifth wave took their toll on businesses.

Ray Chui Man-wai, chairman of Kam Kee Holdings, which operates 44 restaurants, said the catering industry would always need more employees, but staff shortages remained a serious issue.

"I'm worried that even as the economy and society are recovering, there's no one who will work even if there's business," Chui said, adding that raising salaries had not been effective in getting more people on board.

"I hope the government has more plans to make it easier to import workers for different industries."

He added: "It's been extremely difficult to hire more workers, both part-time and full-time, manpower is extremely lacking."

Gary Ng Cheuk-yan, a senior economist at Natixis Corporate and Investment Bank, said Hong Kong's frontline job market was likely to stay tight as "demand had surged but alongside a mismatch in supply".

"Beyond the more permanent job offerings, other drags on supply are the emigration trend and the low labour force participation rate. The latter is a common problem in many other economies after the pandemic," he said.

Ng said the current situation could mean employers would find it hard to hire staff unless they raised their wages, even if businesses had not fully recovered.