With pandemic restrictions in place, city residents find alternative ways to welcome Year of the Ox.
Businesswoman Eva Leung Fung-wah, 63, used to go travelling with her family during the Lunar New Year holiday every year.

A short trip to Macau for gambling fun was a must on her annual itinerary. "To test our luck," she explained. But there will be no such trip this year.

As the Covid-19 pandemic continues to upend lives, Hongkongers like Leung have come up with alternative ways to ring in the Year of the Ox.

The mother of three is staying in Hong Kong, and aside from seeing relatives and visiting temples, she is co-organising a charity event to help children diagnosed with cancer identify the treatments that suit them best.

She said a DNA test for children with cancer usually costs more than HK$10,000 (US$1,300). Her target is to raise HK$200,000 to help about 20 children.

Leung, the founding president of the Lions Club of Kau To Shan, will arrange professional photoshoots for donors at her home on February 17 and those who come will give HK$3,000 to the fundraiser.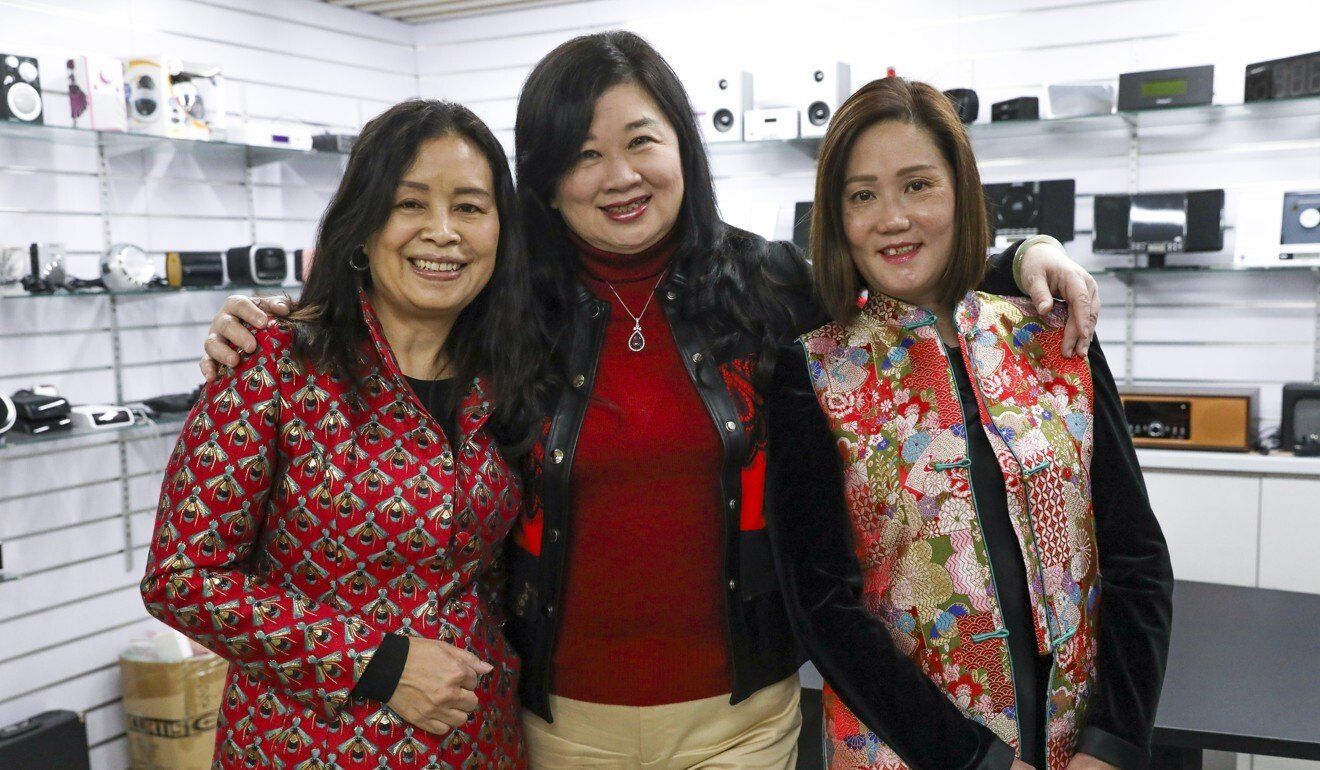 Lions Club of Kau To Shan president Eva Leung (left) and her friends used to take an annual trip to Macau for Lunar New Year, but are organising a charity event this year instead.

With more than 20 people having signed up so far, she has already raised HK$120,000.

Explaining why the event will be at her home, she said: "There are restrictions for public gatherings, we can't go to the streets. Everyone will have to have a Covid-19 test before coming."

With the fourth wave of coronavirus infections still ongoing, Hong Kong's stringent social-distancing measures remain in place, preventing people from gathering in groups of more than two or dining in restaurants after 6pm.


Major temple event scrapped

Public festivities, meanwhile, will remain muted in the city. For the second year in a row, the annual Lunar New Year night parade in Tsim Sha Tsui, which once featured an array of international acts, will take a different form.

Instead, there is an online market which began on February 8 and will run until February 26, selling biscuit gift boxes, masks and poon choi, a festive mix of layered delicacies braised and served in a big metal basin.

Last year, the parade was initially replaced by a carnival after authorities said its usual route through a protest-hit part of the city was "too risky". It was eventually cancelled as the city saw its first cases of Covid-19 on January 23, two days before the Lunar New Year.

For the first time in a century, one of Hong Kong's biggest Taoist temples, Sik Sik Yuen Wong Tai Sin Temple in New Kowloon, has scrapped its annual event in which thousands of visitors rush to burn the first incense stick of the Lunar New Year. The tradition has attracted an average of 50,000 to 70,000 people in previous years.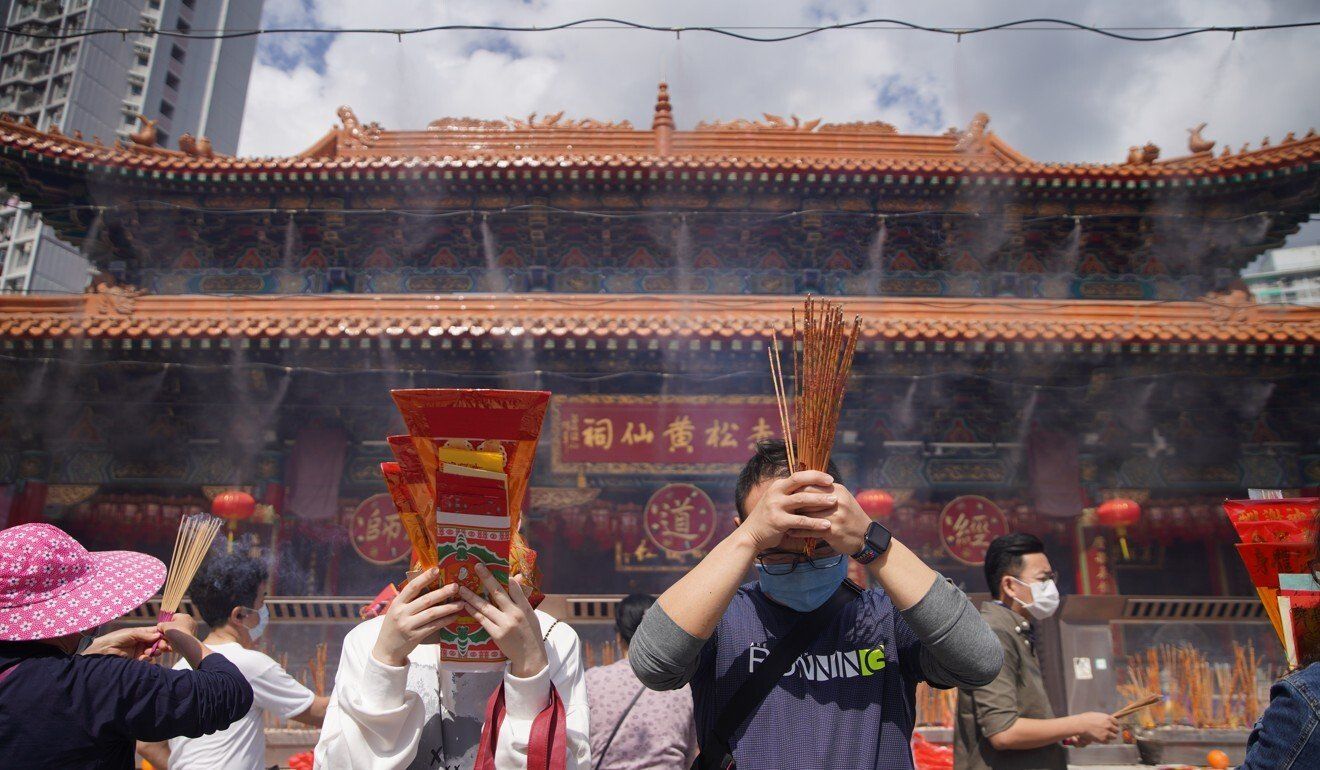 Worshippers make offerings at Sik Sik Yuen Wong Tai Sin Temple ahead of Lunar New Year.

At the Che Kung Temple in Sha Tin, the drawing of divination sticks on the second day of the Lunar New Year will be closed to the public. The traditional dance by Qilin, a mythical hoofed creature, will also be cancelled, and only a limited number of staff and media will be allowed to attend.


Some cannot return home

Meanwhile, Hong Kong's battered economy has affected many families, necessitating a quieter festive season.

In Mong Kok, Joy Huang Jianping, her husband – a part-time construction worker – and their two children will tone down their celebrations. "We will just have a simple dinner at home. My husband hasn't had much work since the pandemic," she said.

The 35-year-old stay-at-home mother said she had not even bought new clothes for her children, aged two and three. "We bought them new clothes last year and took them out to walk around town, but who knew this pandemic would last so long?"

Huang is from Zhanjiang, in Guangdong province, and her husband is also a mainlander. She said she had not been able to visit her family across the border for more than a year, and her children missed their grandparents.

Huang said the family was also unlikely to visit friends in Hong Kong, as she has been trying to avoid going out so as not to contract Covid-19.

"But we live in a small subdivided flat, so the kids are feeling especially cooped up; they really crave seeing people other than me," she said.

Other residents have also seen their hopes of reuniting with families dashed by ever-changing border restrictions and quarantine rules.

Teaching assistant Circle Peng Yu, 24, abandoned her plan to head home to Shenzhen after mainland Chinese authorities increased the quarantine period for travellers to three weeks.

"When the quarantine period was 14 days, I still thought it was possible to go. I could take one month off work. But when it became 21 days recently, it didn't work for me anymore," she said.

Last month, mainland authorities imposed fresh restrictions on Hong Kong visitors who did not secure an exemption in advance. Visitors going to Shenzhen have to make online reservations at the hotels where they will spend two weeks of compulsory quarantine, before isolating themselves at home for a third week.

Apart from exempted persons under special policies, incoming travellers to Hong Kong from across the border also have to undergo compulsory quarantine for two weeks at designated places such as their homes, a hotel, or other accommodation.

Instead of seeing her parents and close family members, Peng will settle for making a phone call. She has invited several friends also stuck in Hong Kong for New Year's Eve dinner.

Peng said she used to visit her family every month in pre-pandemic days.

"I haven't seen my family members for a year, and they have got used to the idea that I will not go back for the new year," she said.