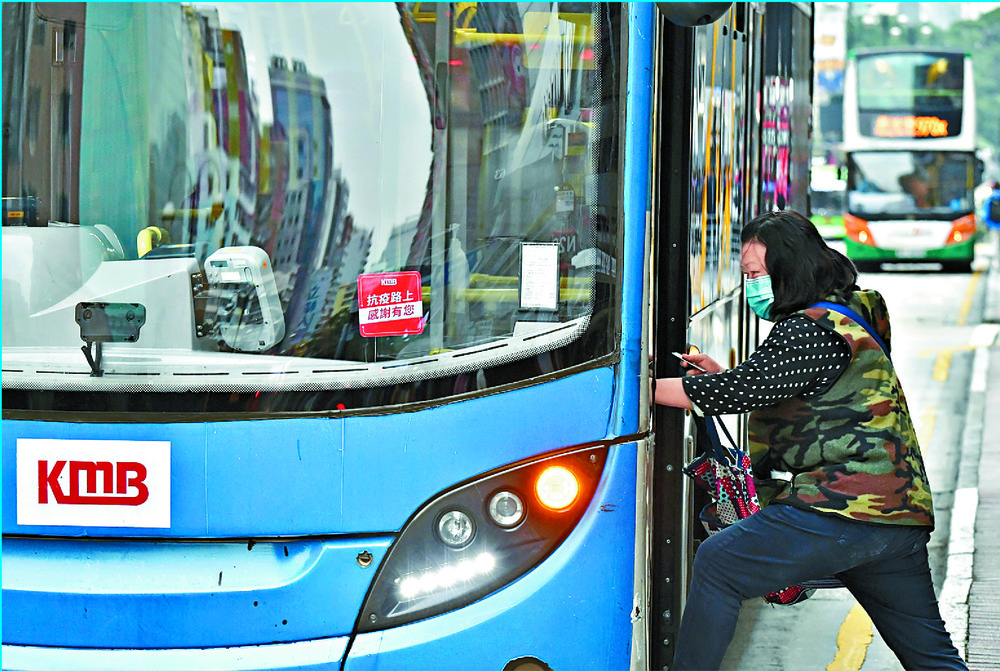 From Lohas Park to Central in 40 minutes
Lohas Park residents may soon be able to take new Kowloon Motor Bus cross-harbor routes to Hong Kong Island west within 40 minutes via the new Tseung Kwan O-Lam Tin Tunnel, the bus giant said.
KMB is now in talks with the Transport Department to establish the new routes, with the last stops set at Wan Chai, Central and Western district.

The Tseung Kwan O-Lam Tin Tunnel commenced service on December 12, offering commuters an alternative route - other than the 33-year-old Tseung Kwan O tunnel - to get in and out of the district.

Some 30,000 residents in over 20,000 flats in Lohas Park were major beneficiaries of the new tunnel which connects to the Cross Bay Link and stretches into the large-scale private estate.

KMB currently operates three routes utilizing the new tunnel.

The bus giant's assistant operations director Douglas Mak Shing-pong said that before the new tunnel came into service, there were traffic jams in the area at around 7am every day, delaying commutes.

"We had to deploy more buses in order to keep the scheduled frequency," he said, but added that buses still got stuck in traffic jams and it would take at least 15 minutes to get to the Tsueng Kwan O Tunnel.

Mak said KMB issues warnings to drivers, with amber signaling an expected traffic jam and red indicating congestion that could last for upwards of 20 minutes.

Between November 1 and December 10 - before the Tseung Kwan O-Lam Tin Tunnel was open for service - KMB had issued 28 amber warnings. From December 11 until last Friday, only one amber signal was issued due to slow traffic amid heavy rain, Mak said.

The company's manager Dennis Lee said among the three Tseung Kwan O routes taking the new tunnel - number 96 to the Hong Kong Science and Technology Park, number 290E to Tsuen Wan West and number 298X to Hang Hau - bus number 96 was the most popular.

"We've applied to the Transport Department to strengthen the operation [for route 96] to extend the service period and add express routes," Lee said.

He said the commute between Lohas Park and the Eastern Harbour Crossing takes less than seven minutes now and the bus company wants to add new routes between the estate and Hong Kong Island, with hopes that the Transport Department can approve the proposals within the next few months.

New Territories South East lawmaker Stanley Li Sai-wing said KMB should launch the cross-harbor routes from Lohas Park as soon as possible.

"Quite a number of Lohas Park residents are professionals who go to work on Hong Kong Island," he said.

"That's why I was a little upset when it didn't have cross-harbor routes since the beginning."