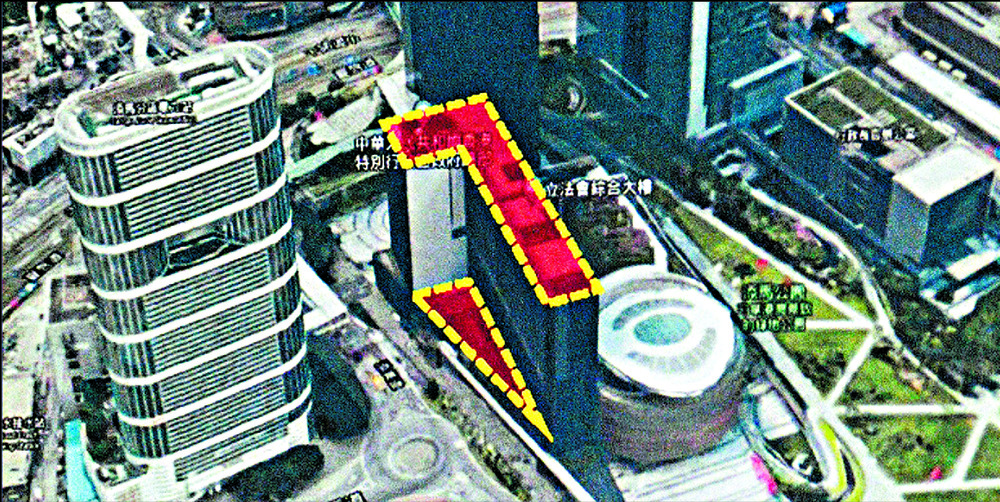 Freshmen lucky lot in legco draw
Four "lucky" first-time lawmakers managed to get an office in the Legislative Council complex yesterday while half of the 90 lawmakers will be working at the nearby CITIC Tower during the new term starting Saturday, New Year's Day.
The draw came after the number of lawmakers was increased from 70 to 90 in the recent Legco election.

That means 45 newly-elected lawmakers will have to temporarily work from CITIC Tower before an expansion of Legco, which involves the closure of the ninth and 10th floors and the erection of another 10-story building, is completed by mid-2025.

With reelected lawmakers getting to keep their offices, that left only four rooms available, and they were the prize in yesterday's draw.

The four Legco freshmen who won are Kingsley Wong Kwok from the Federation of Trade Unions, provincial secretary general of Hong Kong Sheng Kung Hui Peter Koon Ho-ming, Rock Cheng Chung-nin from the Democratic Alliance for the Betterment and Progress of Hong Kong and Kowloon West New Dynamic's Scott Leung Man-kwong.

The offices at CITIC Tower will provide individual rooms to lawmakers but their staff members will have to work in an open office.

The Legco commission said it decided to keep the original floor plan of CITIC Tower intact out of environmental concerns and to save money.

This led to lawmaker-elects crying foul earlier due to privacy concerns, including Third Side founding chairman Tik Chi-yuen, who won a seat in the social welfare functional constituency, as well as Joephy Chan Wing-yan from the Federation of Trade Unions.

Tik is worried the open-office arrangement for assistants cannot provide sufficient privacy since assistants need to deal with confidential and sensitive information on a daily basis.

He said that he might not move into the office before the issue has been resolved, as "a tiny mirror is sufficient to look at what's going on in the computer behind you and phone calls can also be overheard by others."

Tik also said lawmakers housed in CITIC Tower might not be able to make it back into the chamber in time if there is a sudden vote on a bill.

Chan also expressed concerns over the arrangement, saying that open offices might "not be that easily acceptable."

However, former Legco president Andrew Leung Kwan-yuen has defended the arrangement, saying that CITIC Tower is the best place the government can get at the moment.