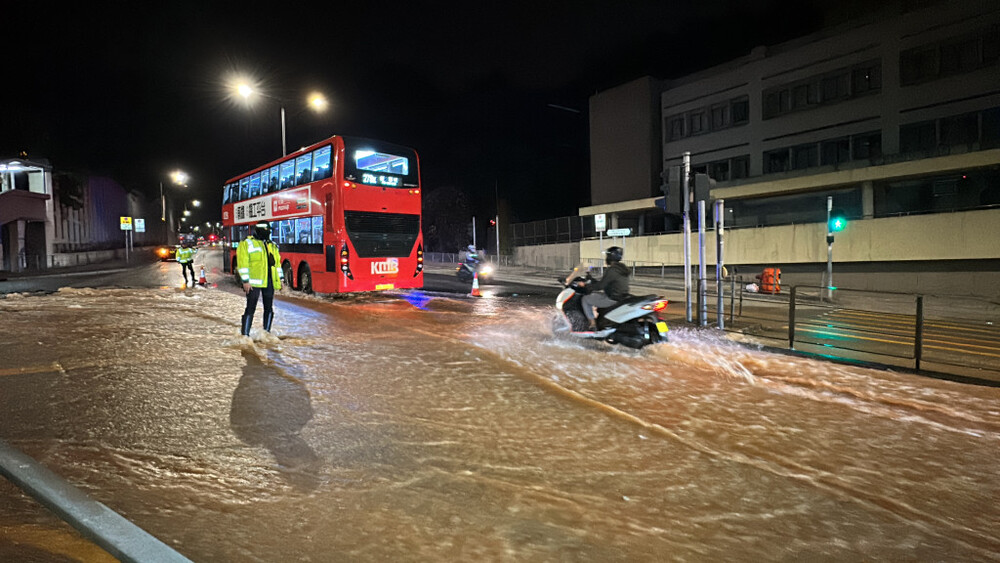 Fresh water supply to Kwai Chung resumes after 10 hours, 300,000 residents affected
The fresh water supply to the northeast area of Kwai Chung district and Kwai Shing Circuit area, suspended from 10 pm on Saturday, has resumed from around 8 am today.
The water supply suspension was due to the water main burst at Lei Shu Road yesterday, which led to around 300,000 residents being affected, and the Water Supplies Department has sent a repair team for the emergent repair work.

A total of six water wagons and 100 water tanks were deployed for emergency water supply by the Department during the repair.