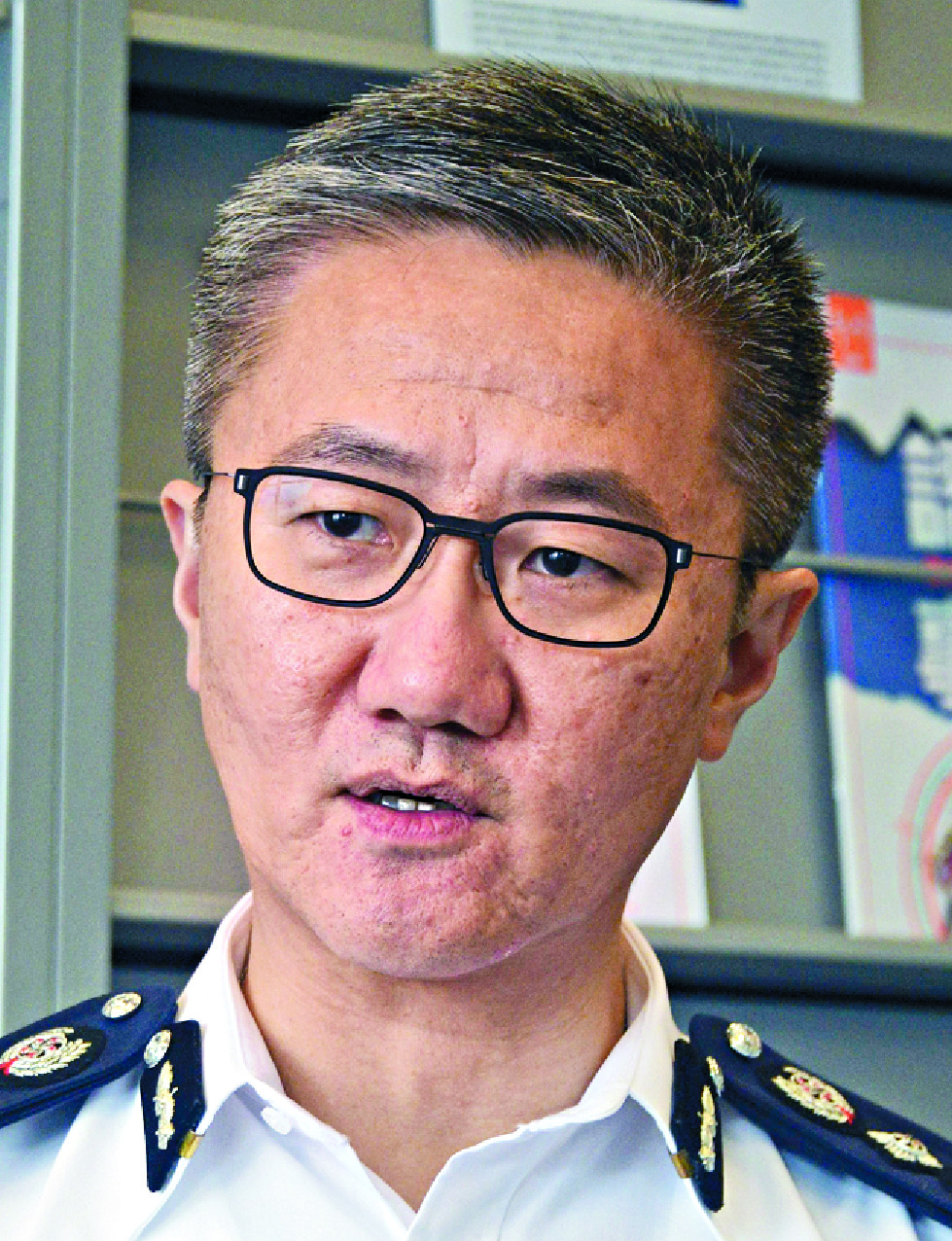 Freedom talk 'cheap' amid fake news blast
People who disrespect the rule of law have no right to talk about freedom, police commissioner Raymond Siu Chak-yee said as he hits out at fake news on social media.
Having worked at the police force for 32 years, Siu said on a radio program yesterday that he had been in touch with many veteran media workers, and that police respect freedom of the press but not "freedom of fake news."

"Fake news is not an unintentional mistake or sharing without malice, but a deliberate attempt to mislead the public," he said.

Siu also said many fake news stories and false information have emerged in the past two years, contributing to young people's misconceptions of the police, the government and the country, adding that the police have set a goal of clarifying fake news within two hours.

His comments came after Chief Executive Carrie Lam Cheng Yuet-ngor said in last Wednesday's policy address that the Chief Secretary for Administration John Lee Ka-chiu will take charge of tackling fake news and safeguarding cybersecurity.

When asked about the banning of assemblies and protests in recent months, Siu said the Basic Law provides citizens with the freedom of assembly, but it should not be abused to become violent protests. "There is no absolute freedom and no freedom can override the law," Siu said.

"Freedom is based on the rule of law. If you don't respect the rule of law, you have no right to talk about freedom."

While saying he respects the public's freedom to express their views, he said it has to be done in a peaceful manner.

Siu said that in the past two years, many committed violent acts and that some politicians made use of the protests for their political gains, as they "walked to the front of the protest, took photos of the banner and left."

On whether commemorating June 4 would be considered a law violation, Siu said the force does an individual risk assessment whenever someone wants to organize rallies and assemblies.

The assessment will evaluate the risk of national security, public safety and order, as well as the freedoms and rights of others, which include allowing people to enjoy their weekends and live a peaceful life.

He did not give a direct answer as to whether Hong Kong can still hold a June 4 candlelight vigil.

Meanwhile, Siu said the SAR has seen 30,871 crimes in the first six months this year, 4.6 percent less than the same period last year.

Cases related to unrest, including criminal damage, arson and unlawful assembly, were reduced by a range of 10 to 45 percent.

Although he described Hong Kong's overall situation as stable, Siu said authorities must stay aware of violent acts going underground, citing the lone-wolf terrorist attack on July 1 this year which led to 14 members from the radical group Returning Valiant arrested.

He also warned that some forces are still lurking in the dark to turn people, particularly youngsters, to violence through magazines, online videos or cultural activities.

Noting that many young people spend four to five hours a day browsing social networks, Siu said the force would put more effort into social media and make police work more transparent.

The police will also extend its information network, and see if anyone is inciting violent acts online.

Siu called on the public to report anything they see as suspicious to the police.