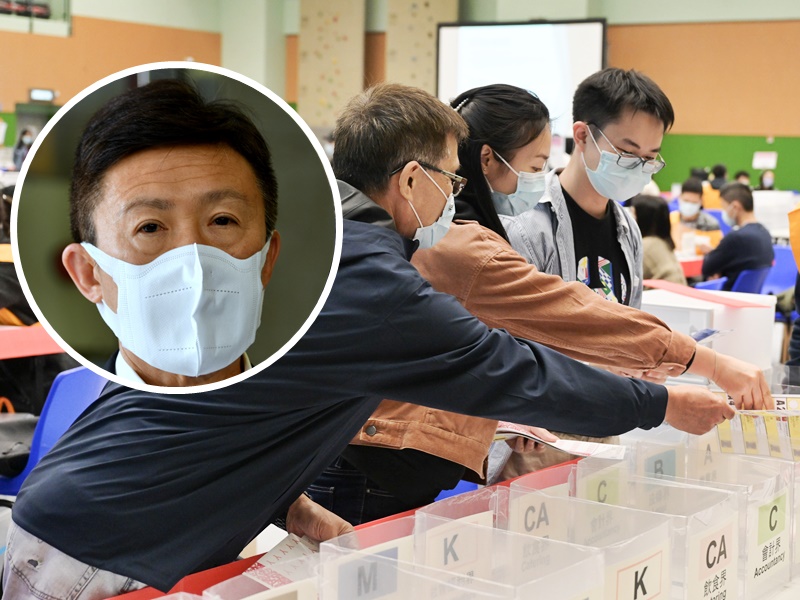 'Free will' blank votes bring no legal consequences
Voters who cast blank ballots based on their free will on the Legislative Council election day won't face any legal consequences, said anti-corruption chief Simon Peh Yun-lu.
The election will be staged on December 19, where 90 lawmakers will be elected.

Speaking on a radio program on Saturday, the Commissioner of Independent Commission Against Corruption (ICAC) said there will be no legal consequences for voters who decide to cast a blank vote based on their free will.

He also clarified that the Elections (Corrupt and Illegal Conduct) Ordinance only regulates acts where people publicly incite others to cast a blank or invalid ballot.

Peh continued that as of late November, a total of nine complaints were received regarding inciting voters to cast a blank ballot, and some involved messages shared on the internet. He stressed even if the offenders are outside of Hong Kong, ICAC will apply for an arrest order from the court and take action when they return to the city.

He reminded the Hong Kong Public Opinion Research Institute of the recent survey about the election. He pointed out that if they ask voters questions about casting blank or invalid ballots and release information that involves inciting them to do so in the future, they may break the law.

Peh said this Legco election is one of the largest ones ever. He added that ICAC will strengthen promotion so that the 153 contenders can avoid honest mistakes, as it is the first time for many among them to run in an election.