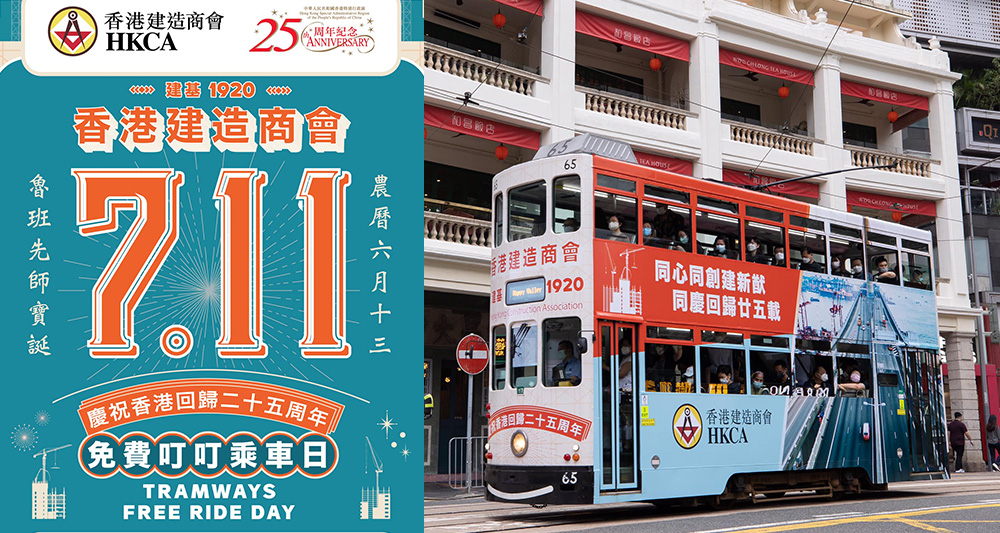 Free tram rides to celebrate Lo Pan's birthday
The Hong Kong Construction Association held a 'Tramways Free Ride Day' and distributed meals and care packages in celebration of Lo Pan's birthday and HKSAR's 25th anniversary.
The Patron's Day of Lo Pan, the god of builders, carpenters and engineers, is on June 13th of the lunar calendar. In celebration of the special day, the Association offers the public to take limitless free tram rides and enjoy Hong Kong's beautiful architecture.

The Association also partnered with many local charities to distribute 12,000 meals and 3,000 care packages across 168 locations throughout Hong Kong's 18 districts to help the low-income, unemployed, elderly, handicapped, minority, and subdivided residents.

Though rising tram prices have been a cause for concern, Chairman of the Construction Association Eddie Lam Kin-wing stressed that the 'Tramways Free Ride Day' was held in celebration of Lo Pan's birthday and not due to other reasons.

The Secretary for Housing Winnie Ho Wing-yin, who participated in the open ceremony of the free ride activities, said that the construction industry must introduce better technology and resources to increase the speed, volume, and efficiency of building projects.