With four new museums coming up, experts say they hope city will draw ideas from vibrant New York and London.
Hong Kong can have a more vibrant cultural scene if more museums are run by boards of trustees or private outfits rather than the government, with multi-themed venues and efforts to draw children and families, experts have told the Post.

With the city preparing to add four new museums, they were not in favour of more single-themed venues run by bureaucrats who had to keep strictly to civil service rules and procedures.

Having more private and trustee-led museums would give directors room for creativity and flexibility in hiring, curating programmes and promoting research to support their collections, they said.

There are 15 museums under the Leisure and Cultural Services Department. Six are related to cultural heritage, five to history and the rest focus on science, space, art and film.

From April to September of last year, they drew 1.8 million people, and the Hong Kong Science Museum in East Tsim Sha Tsui was the most popular, with 624,000 visitors. The museums were closed from January to April in 2022 because of the pandemic.

There are also several well-regarded private ones, including the Maritime Museum, a non-profit establishment founded by members of the Hong Kong Shipowners Association.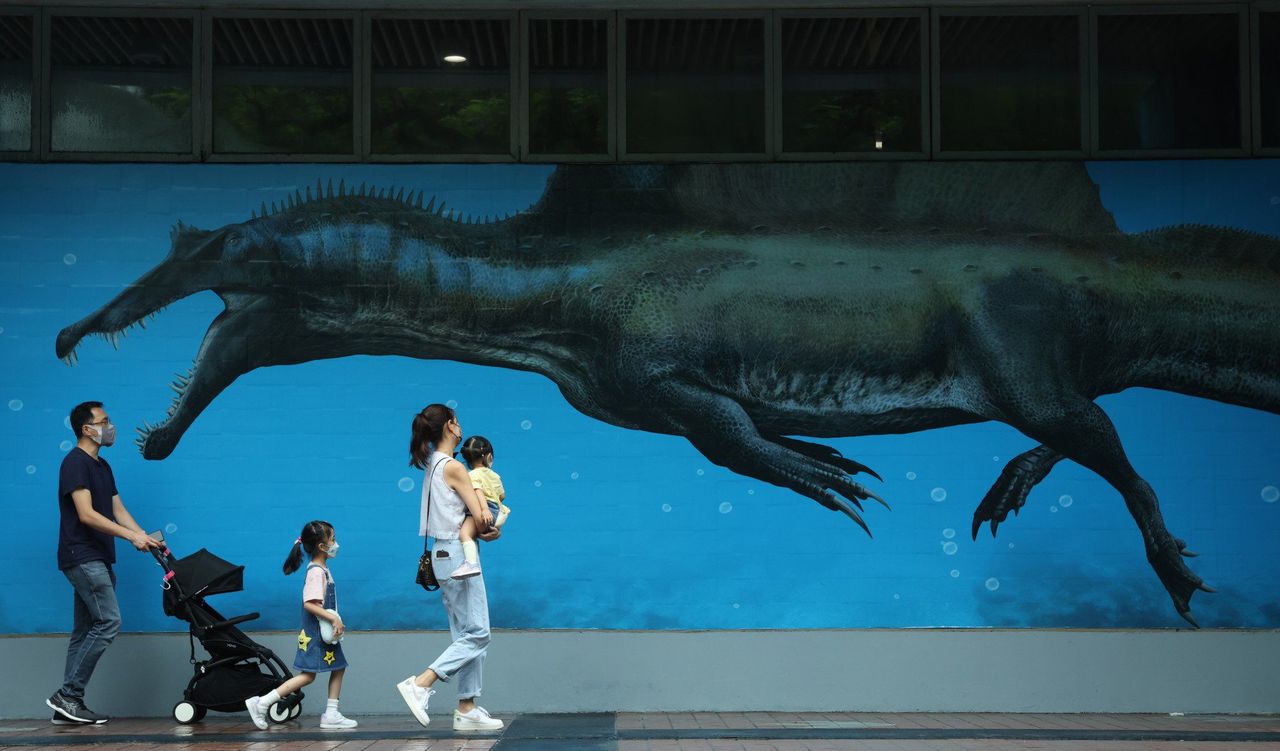 Pedestrians walk past a mural featuring a dinosaur outside the Hong Kong Science Museum in Tsim Sha Tsui.
Chief Executive John Lee Ka-chiu announced in October last year that the government would upgrade the city's cultural facilities and add four public museums.
Two already confirmed are a Heritage Conservation and Resource Centre in Tin Shui Wai, and a Chinese History and Culture Promotion Centre in Tsim Sha Tsui.
Lawmakers proposed new museums on Chinese literature, Hong Kong's return to Chinese rule in 1997, and the World War II resistance to the Japanese invasion in 1941.
But a government paper discussed at the Legislative Council in December indicated that the other two could be an art and culture museum at the Northern Metropolis coming up in the New Territories, and a transport museum at the Ka Yi Chau artificial islands, east of Lantau Island.
Assistant lecturer Jimmy Fok Yeung-yeung, of the history department at Chinese University (CUHK), said he liked the idea of a transport museum, adding that many Western cities had museums recording how public transport shaped development.
He said the New York Transit Museum drew more than 525,000 visitors in 2019, while the London Transport Museum attracted 397,000 in 2019-20.
Fok, a member of the government's Museum Advisory Committee, said he hoped the new museum in the Northern Metropolis would promote Hong Kong's intangible cultural heritage.
He said it could promote the city's tradition of making milk tea, for example, and hold performances of art forms such as Cantonese opera and folk dances.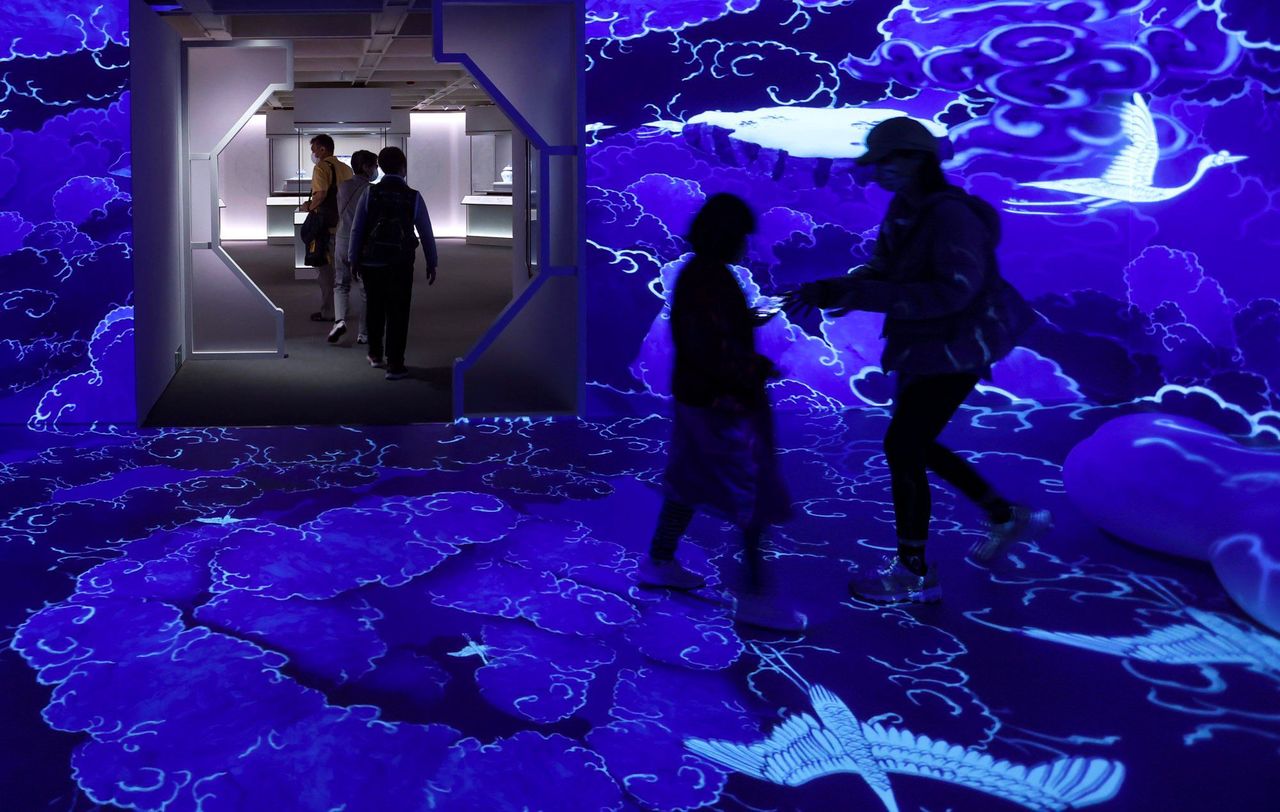 The Hong Kong Museum of Art in Tsim Sha Tsui.

Hong Kong residents have shown their appetite for science, art and history, and two new non-government museums in the West Kowloon arts hub have become the city's most popular cultural facilities.

Since opening in November 2021, the M+ visual culture museum has attracted more than 2 million visitors, while the Palace Museum, showcasing imperial treasures from Beijing, drew more than 600,000 patrons from July to December last year.

Both are managed by subsidiaries of the West Kowloon Cultural District Authority, a statutory body with government-appointed board members.

Professor Oscar Ho Hing-kay, of the cultural studies department at CUHK, said New York and London were cities with many excellent museums.

"The beauty of both cities is the diversity of their museums, all building their collections and being run professionally. Most of all, they sincerely look at the artistic and cultural significance and try to build a space for that," he said.

New York has more than 100 museums including venues for art, culture, architecture, photography, natural history, television, radio and technology. The Metropolitan Museum of Art, or the Met, is one of the world's largest and drew 1.95 million visitors in 2021.

London is also home to more than 100 museums, from speciality centres such as the Sherlock Holmes Museum for fans of the fictional detective to the British Museum which had 1.32 million visitors in 2021.

Historian Fok noted that both cities not only had children's museums, but also found ways to engage older people as volunteers in various roles, and this helped them battle loneliness.

The Met and the British Museum were managed by boards of trustees, and he said this allowed operations to be independent of the bureaucracy, enjoying flexibility on matters such as hiring talent.

"When museums are managed by the civil service, there are many protocols that must be followed," he said.

He suggested that Hong Kong officials examine the policies in Asian countries such as Singapore and Japan, as both had vibrant ecosystems for public and private museums.

Professor Desmond Hui Cheuk-kuen, head of Hang Seng University's art department and also a member of the Museum Advisory Committee, said he hoped the city's new museums would be themed on art and science.

"The trend is to develop cross-sectoral museums, that is, art crossing over with science in many ways," he said.

He said Hong Kong needed more private museums too.

"One of my suggestions for [the 2023-24] budget is to see how the government can provide more sites to develop cultural and creative clusters," he said, adding that these included government-owned properties, not only historic or heritage sites.

Committee chairman Douglas So Cheung-tak said Hong Kong's museums needed to be more family-friendly and could even consider allowing sleepovers.

"Instead of opening the museums from 10am to 7pm each day, we should be allowing more nighttime activities such as glamping," he said.