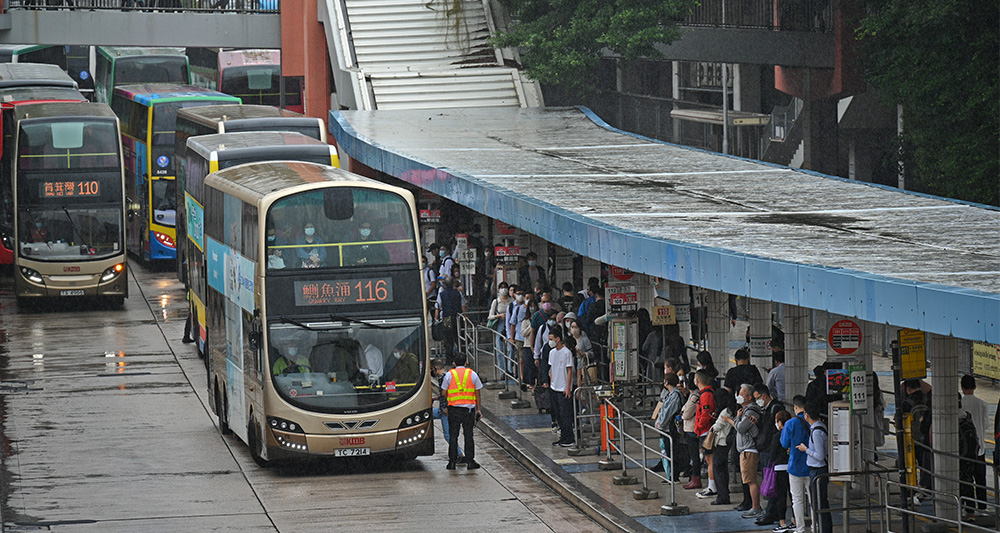 Franchised cross-harbor buses record 10pc drop in patronage after opening of cross-harbor rail link
Franchised cross-harbour buses have lost 20000 passengers a day - equivalent to 10 percent of its overall daily patronage of cross-harbor bus routes since the opening of the MTR extension, said Secretary for Transport and Housing Frank Chan Fan.
The news came as more commuters have switched their mode of transport after the launch of the new cross-harbor section of the East Rail line.

However, the transport chief said other supplementary public transport modes including taxis, minibusses, ferries, and non-franchised buses, are not significantly affected by the commissioning of the new cross-harbor extension given their roles and positioning are different from those of railway services.

Chan noted that the Transport Department has, prior to the commissioning of the new rail link, engaged a consultant to assess the impact on other road-based public transport services upon its commissioning and formulated various service adjustment proposals for franchised buses.

"[The measures include] introducing route no. 1M to enhance feeder services between the new railway station and the adjacent areas, as well as adjusting bus routes overlapping with the new railway service," he said.