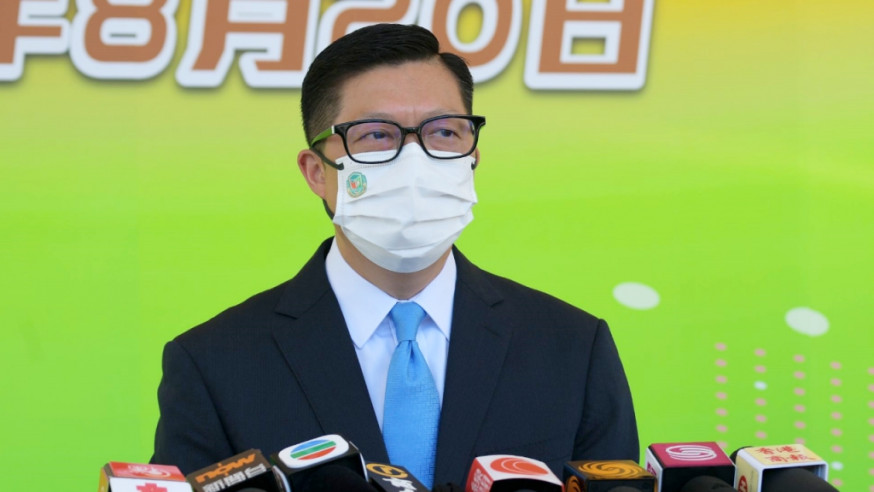 Fourteen Hong Kong human trafficking victims safe and sound
A total of 28 Hongkongers fell victim to human trafficking to South East Asian countries and sought help from the SAR government, Secretary for Security Chris Tang Ping-keung said on Saturday.
Half of them have been confirmed safe, including 10 who have returned to the city already. As for the other half, 10 are now in Myanmar and four in Cambodia.

Tang continued he understood that victims may not be able to directly contact the SAR government overseas and appealed to victims' families to file a report to the police if they spot any suspicion, given victims would ask for ransom in most cases.

The Immigration Department has set up a designated WhatsApp hotline for overseas Hongkongers at +852 5190 8909, Tang added.

The latest support measure came as the department was under fire after telling victims overseas to download its smartphone app and fill out a form.

The security chief said the department is now conducting investigations and contacting China's Foreign Ministry and its representatives in Hong Kong simultaneously. The department also hoped to contact local authorities via Interpol.

Tang reminded citizens to beware of frauds when making friends online or searching for jobs and noted that authorities will further strengthen anti-fraud promotion throughout the city and at the airport.

When asked about the quarantine measures for the returning victims, Tang said saving lives is now the top priority, and other arrangements could be set aside at the moment.