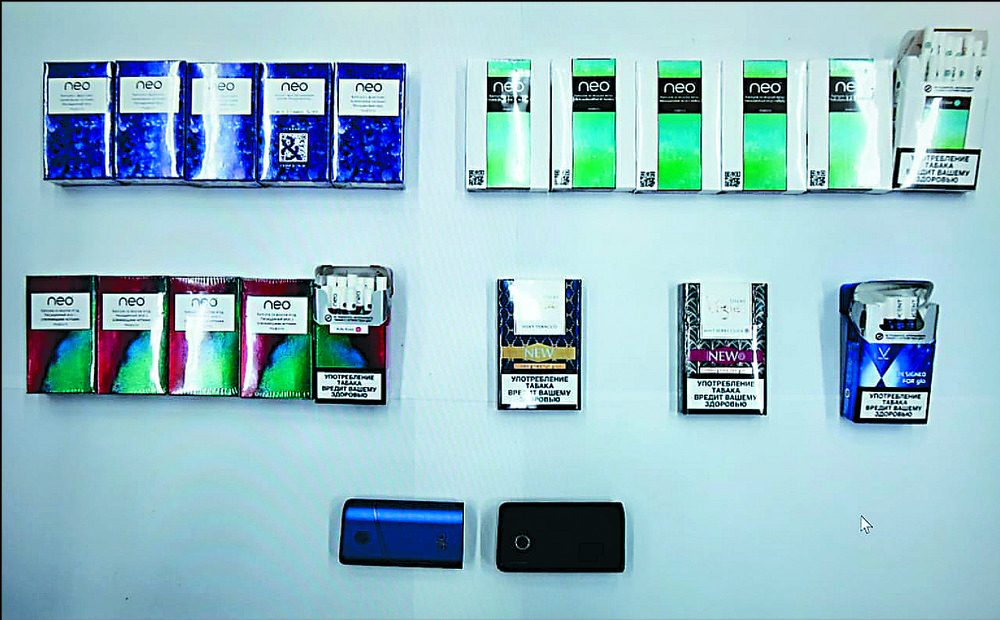 Four-week e-cig blitz sees hefty $10m loot
Customs have busted 46 cases involving the illegal importation of e-cigarettes and alternative tobacco products, with 360,000 items worth over HK$10 million seized in the less than four weeks since the ban took effect on April 30.
Customs' divisional commander for air cargo research Lie Yan-ning said among the 46 cases, 10 involved a total of 350,000 items worth some HK$10 million.

A driver connected to one of these high-value cases has since been arrested in suspicion of transporting alternative tobacco products.

It is highly likely that multiple syndicates are involved, Lie said, adding most of the products were seized soon after the ban took place.

"So far, we haven't seen any rebound in the number of cases, showing our operations have been effective."

In the remaining 36 cases, Lie said a total of 7,000 items worth around HK$40,000 were seized. Half of them were discovered in land ports while the other half were found at the airport.

The 36 travelers involved in these cases were evidently unaware of the new ban as they had declared their possession of alternative tobacco products to officers upon arrival.

"They carried small amounts of the products and the packaging was usually opened. We believe they brought the products for their own use and not for smuggling," Lie said.

Officers have since taken greater care to inform travelers at the airport and border points of the ban, he said, adding that in order to best enforce the ban, they will continue to monitor the situation via a two-pronged approach of risk management and information analysis.

Under the ban, anyone who imports, promotes, manufactures or sells e-cigarettes, heat-not-burn tobacco products and herbal cigarettes is liable to a maximum penalty of six months in jail and a HK$50,000 fine.

The ban forms the vanguard of a series of initiatives designed to reduce the city's smoking population. Secretary for Food and Health Sophia Chan Siu-chee yesterday said a blueprint will be introduced within the year by the next administration to cut the number of smokers in the city from 10.2 percent - or 637,900 regular smokers - to 7.8 percent by 2025.

A spokesman from Chan's bureau added that with such a blueprint, Hong Kong is following the lead of many other countries that have set up road maps in a bid to reduce smoking prevalence to 5 percent. The government will also consider other methods to discourage smoking, the spokesman noted, including increasing the number of no-smoking areas and raising duty rates on tobacco.

"We must also provide motivation for smokers to quit, especially when they are adolescents and women," he said. "We will also enhance smoking-cessation services for e-cigarette and heated-tobacco smokers."