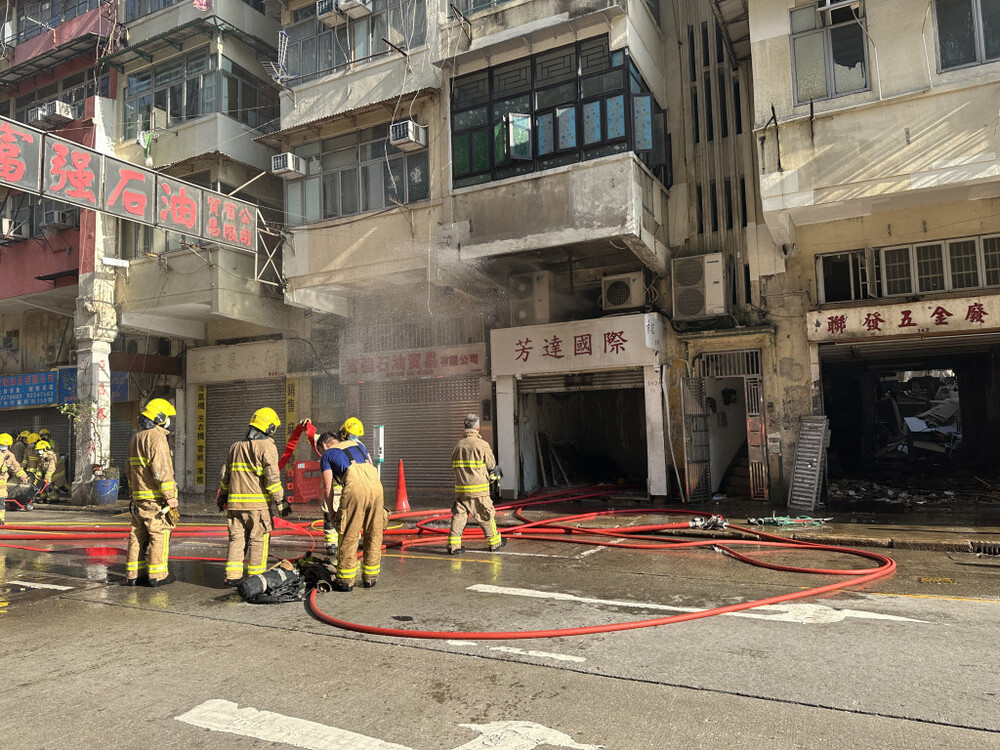 Four sent to hospital over gas-welding fire in Sham Shui Po
Four workers were sent to hospital and one of them is in serious condition after a fire broke out at a shop on Yee Kuk Street in Sham Shui Po Wednesday morning when gas-welding. 
The incident occurred about 8.47am today when a 65-year-old worker surnamed Ho was welding. The sparks accidentally set the sound isolation cotton nearby ablaze and started the fire. 

A loud explosion was heard and alerted three other workers aged 60 to 68, who immediately came to help Ho. Yet, they also sustained injuries when they were trying to put out the fire. 

Firefighters soon arrived upon receiving the report and it took them about 35 minutes to put out the fire. 

Black smoke from the fire billowed into the air and many residents upstairs and in nearby buildings evacuated to safer places on their own, including a man holding a cat in his arms. 

All four workers were sent to Caritas Medical Center in a conscious state. Ho felt unwell after inhaling the black smoke. The other three workers – 68-year-od Yip, 63-year-old Wong and 60-year-old Tong – sustained burns to their face and ears, and one of them remains in serious condition. 

After preliminary investigations, firefighters didn't find the case suspicious and listed it an industrial incident.