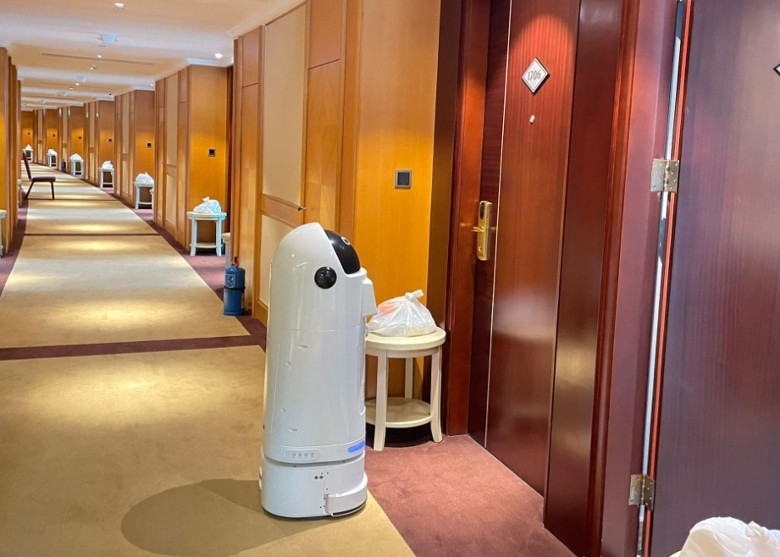 Four robots deployed at Macau quarantine hotel
Four robots have been deployed to a Macau hotel which quarantines guests returning from high risk countries.
From Wednesday, all arrivals from high risk regions have to stay at Treasure Hotel for 21 days. They can no longer pick a hotel on their own, and should pay 600 Petacas (HK$ 582) per night to stay at the designated hotel.

Two robots will be used for checking visitors' temperature, while two will distribute supplies to visitors' rooms. The Macau Government Tourism Office said this is to minimize the risk of workers being exposed to individuals in quarantine.

The office said the arrangement will be expanded to other quarantine hotels, adding that it will decide on the total number of robots required after collecting data in the pilot scheme.

Fourteen people stayed at the hotel on the first day.

The office said it has received 45 enquiry about reserving a room at the hotel as of Tuesday 4pm. They have been referred to the hotel for further assistance.