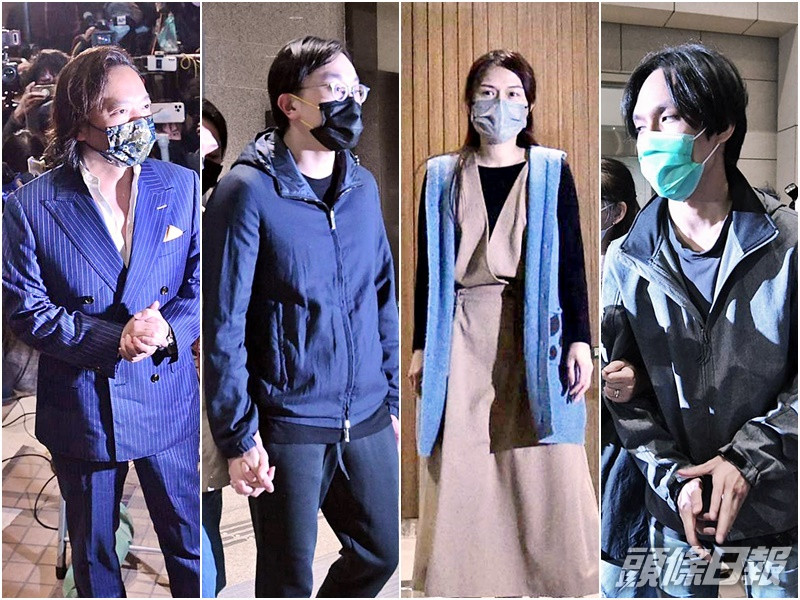 Four of the 47 activists released on bail
Four pro-democracy suspects, who were among the 47 figures charged over subversion under the national security law for their involvement in an unofficial primary election, have been released from custody, after the Department of Justice withdrew their challenge against a lower court's decision to grant them bail.
The four include district councilor Clarisse Yeung Suet-ying, 34 and barrister Lawrence Lau Wai-chung, 53. The other two are activists Hendrick Lui Chi-hang, 38 and businessman Mike Lam King-nam, 32.

In the city's largest security law crackdown to date, the West Kowloon District Court decided to grant bail to 15 of the 47 after 28 hours of marathon hearings spanning four days, which left some defendants sleep-deprived and hospitalized.

But all 47 were locked up again after prosecutors lodged an application against the court's ruling.

In less than 24 hours, prosecutors made a surprise U-turn to drop their challenge against four of the 15 defendants.

On Friday night, four of them marched out one by one from the West Kowloon Magistrates' Court, where they heard their bail terms. They were the first batch of suspects to have successfully secured bail since Beijing imposed the national security law last July.

They thanked their supporters, who chanted slogans outside the court.

"I am very tired, I miss my family so much," said Lam, before embracing his tearful wife.

Lui, who walked out from the court with his mother, wished everyone peace and a fair hearing for the other defendants.

"I want to go home as soon as possible to see my family and my cat. Lastly, I want to say I hope everyone stays safe," said Yeung.

Lau, who urged the public to continue to show support for the 47, said: "It's not over yet, and I hope heaven rewards the good."

Bail conditions for the four included cash bail between HK$80,000 and HK$1 million and surrendering all travel documents. During their bail, they must not say or do anything that harms national security through social media platforms or any publications. They must also obey a curfew and report to police several times a week.