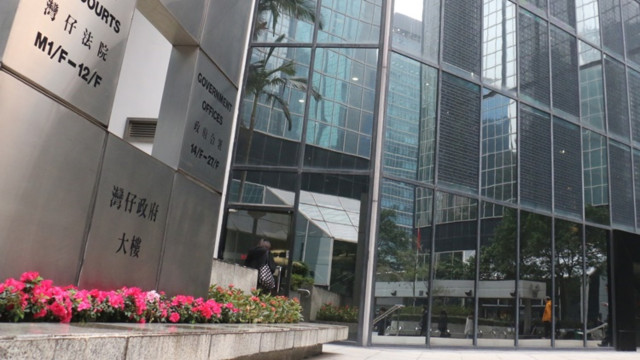 Four jailed up to 44 months for scamming job seekers out of HK$3.5 million
Two men and two women were on Saturday jailed for up to three years and eight months after they pleaded guilty to 32 counts of theft-related charges for cheating would-be employees out of HK$3.5 million by stealing their credit card information.
The syndicate first posted advertisements online that they were hiring beauty stylists, and during the interview or training sessions, the fraudsters would use spare keys to open lockers where the applicants had placed their personal belongings, including their credit cards.

The fraudsters then bound the victims' credit cards to different e-commerce platforms and made online purchases.

A total of 18 victims were conned out of HK$3.5 million after having their credit card information stolen.

Chan Yun-sze, 36, who had a leading role in this case, was jailed for 44 months, while 28-year-old Wong Kwan-hon, responsible for using the stolen credit cards to do the shopping as well as assigning other tasks to two co-defendants, was jailed for 32 months.

A co-defendant's driver, Choi Cheung-hei, a 38-year-old bartender, was put behind bars for 24 months and allegedly knew little about the operation of the beauty salons.

The last defendant Ma Hok-leung, a 21-year-old student, was sentenced to 28-month imprisonment.

In District Court this morning (Sat), judge Douglas Yau Tak-hong reiterated that the sentencing must carry a deterrent effect and noted that the four defendants carefully plotted their crimes, for citizens fell victim the moment they stepped into the beauty salons.

The crimes took place from October 2020 to May 2021. Apart from shopping for smartphones and gift cards with the stolen credit card information, the fraudsters would also use victims' SIM cards to call the bank to enquire about increasing the credit limit or approve certain transactions.