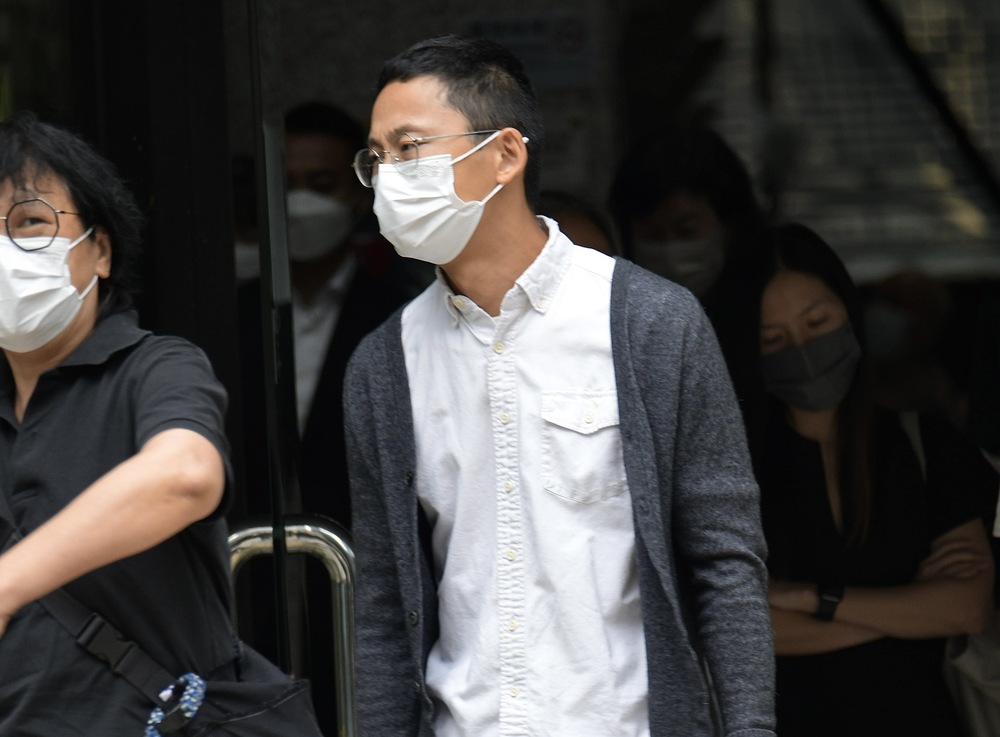 Four jailed 15 months to two years for 2019 Science Museum protest
Democratic Party chairman Lo Kin-hei walked free after he was charged with participating in an unlawful assembly during the 2019 protests, while four other defendants were jailed for up to two years. 
Lo; jobless Chan Chung-yee, 72; jobless Tam Ho-ming, 24; teacher Mok Tak-wai, 40; were charged with taking part in an unlawful assembly outside Hong Kong Science Museum on November 18, 2019. 

On the other hand, 33-year-old reporter Tang Cheuk-yu was charged with possessing instrument with intent to damage property for keeping plastic strips, a laser pointer and a multi-functional tool. 

Yet, only Lo was acquitted of the charge and the four were all convicted by District Court judge Ernest Lin Kam-hung. Chan, Tam, and Mok were jailed for two years and Tang was put behind bars for 15 months. 

The Department of Justice has filed an appeal against Lo's not guilty conviction and Lo must not leave the city with his travel documents confiscated by authorities. 

When passing down the sentences, Lin noted that the assembly that day affected the traffic there and people who were going to work at the time, with the area surrounded by hotels and office buildings. 

The judge continued that the assembly originated from protesters' call to rescue those trapped within the Polytechnic University and pointed out that the defendants were all present at the scene hoping to aid students and youngsters. 

However, Lin slammed the defendants and said they were blindly worshiping the youth and encouraged youngsters to act impulsively. Their acts did no good to the society and both sides paid dearly. 

Earlier, five other defendants in the same case had pleaded guilty already. Two men and two women were jailed for between 14 months and 18 months, and another girl was sent to a rehabilitation center.