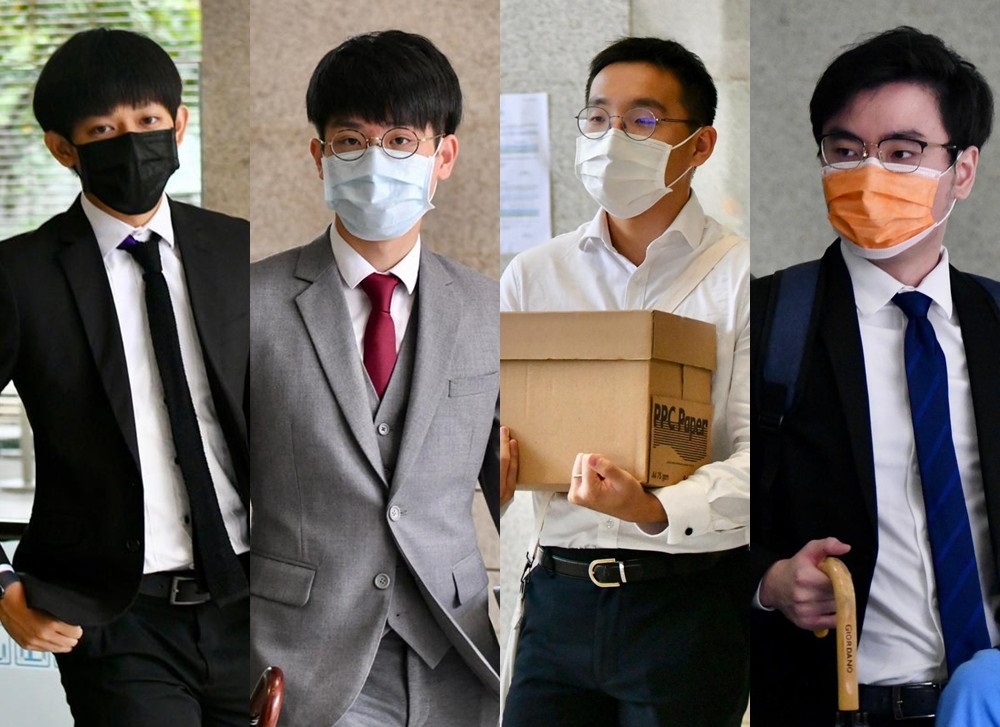 Four HKU student leaders see 'advocating terrorism' case adjourned
Four student leaders of the University of Hong Kong's student union saw their case of advocating terrorism adjourned to January 20, 2022.
The four are Kinson Cheung King-sang, 19, chairman of HKU Students' Union council; Charles Kwok Wing-ho, 20, a former president of the HKU Students' Union; Chris Todorovski Shing-hang, 18, a former student representative of Simon Lee Hall; and Anthony Yung Chung-hei, 19, a former vice-chairman of the Arts Association.

They appeared before national security judge Kwok Wai-kin in district court on Thursday. As they need time to apply for legal aid, Kwok decided to adjourn the case to January 20, 2022. The four had earlier been released on bail.

Cheung and Yung will have to report to a police station every three days after the bail condition change. Other conditions remained the same.

They were charged with advocating terrorism on July 7, the first time this national security offense was heard in court, after council of HKU student union passed a motion back in July to mourn cop-stabber Leung Kin-fai who commited suicide before retracting it.

They also face an alternate charge of inciting others to assault police officers.