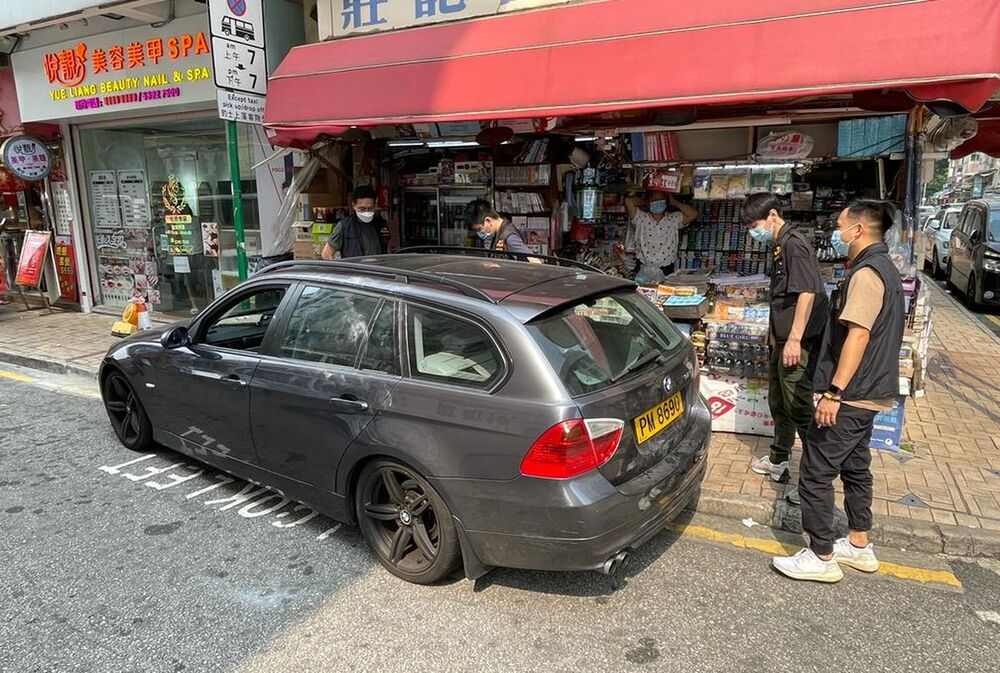 Four held over teen-in-debt abduction
Four suspected triad members, including a 17-year-old, were arrested yesterday after they allegedly attempted to abduct a teenager in the New Territories who had failed to repay a HK$130,000 debt.
The teenager's mother called in the police on Saturday saying her 17-year-old son - a secondary five student on Hong Kong Island allegedly with a triad background who had borrowed money from a triad friend several times but failed to repay him - had been forced into a car by debt collectors in Mong Kok at about 7 pm after failing to repay his debt.

The heavies asked her to meet them at Tai Po Market MTR station to pick up her son in exchange for the money owed.

Police staked out the station early yesterday and arrested two of the suspects as they were on the way to meet the mother.

Two others, with the teenager in a car, tried to flee with officers in hot pursuit.

Surveillance camera footage posted online showed that at around 5 am, the driver jumped out while the vehicle was still moving on Luen Hing Street. He was caught by the officers after a brief chase.

The vehicle came to a stop when it rammed a nearby road sign.

Officers found a man and the 17-year-old boy in the car.

All four suspects, aged between 17 and 26, were last night still being detained.

The case is being investigated by Tai Po anti-triad squad two, and police do not rule out the possibility of further arrests.

Two jobless men, Chan Wah-hing, 64, and Chan Yiu-lung, 29, appeared before acting principal magistrate Colin Wong Sze-cheung in a Fan Ling court on Friday over a similar incident last week but that saw Cheung Ngai-keung murdered on September 5 over a HK$3.6 million debt.

They did not seek bail and were remanded until December 9.

Cheung was missing since September 5, the day he turned 51, after getting in the suspects' car. His wife received calls the same day and was asked for HK$3.6 million to repay Cheung's debts.

His body was found in a shallow grave on a hillside in Ta Kwu Ling 10 days later.