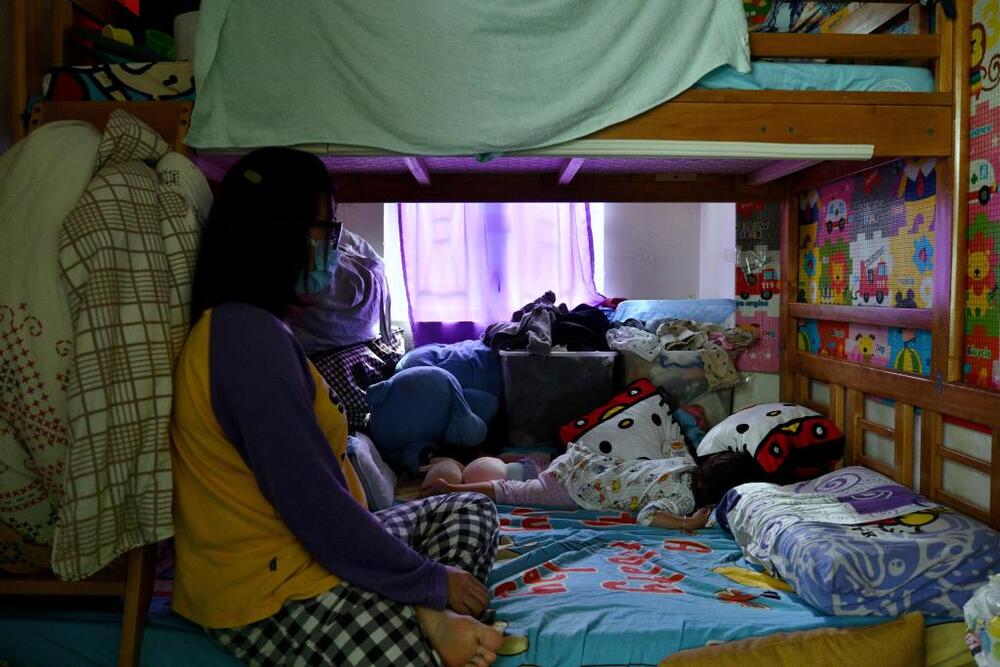 Four-fifths of children left without activities during early 'summer break'
Four-fifths of parents from grassroot families didn't plan any extra-circular activities for their kids during the early "summer break" as they could not afford any, according to a survey done by a children's concern group.
The survey also found 90 percent of parents felt stressed about the break, as they will have to stay home and spend more time looking after the children.

Chief Executive Carrie Lam Cheng Yuet-ngor earlier mandated schools kids to take an early "summer break" as soon as March 7, so that campuses can be used for a citywide compulsory testing scheme.

Although such testing has been put on hold, the students have to go on with their early break before in-person classes resume on April 19.

The Alliance for Children Development Rights conducted a survey between March 21 and 26, collecting questionnaires completed by 505 parents and 371 children from grassroots families in Sham Shui Po and Tin Shui Wai.

The survey revealed 85 percent of parents could not go to work because they had to stay at home and take care of the children, and 90 percent were stressed because they had to spend more time looking after the kids.

Forty percent of parents believed the government rushed the decision of allowing kids to take early "summer break" on short notice, while over 90 percent were worried that the children would fall behind in their study progress.

As for kids, 65 percent of them preferred continuing online classes rather than taking early "summer break," saying they hope to continue their studies and meet teachers and classmates. Over half of the children said they were unhappy because they still had to stay home for tutorial classes and could not see their friends.

A mother of two surnamed Chan said her monthly expenditure has increased by over HK$5,000, and she has no more personal space for she spends her entire day with her kids and homemaking. She also said there were more conflicts between her and the kids on issues like video games and homework as they all spent more time at home during the class suspension.

The alliance believed the government didn't think of the impact of the "summer break" arrangement on both children and parents and added that children's physical and mental development was affected negatively, as well as their studies.

The alliance also called for granting a subsidy to children from the grassroots so that they could join tutorial classes or outdoor activities and make up for the time lost over the past two years.

Another suggestion by the alliance is to offer complete health checks for kids to soon identify children or families affected by negative emotions and pressure.