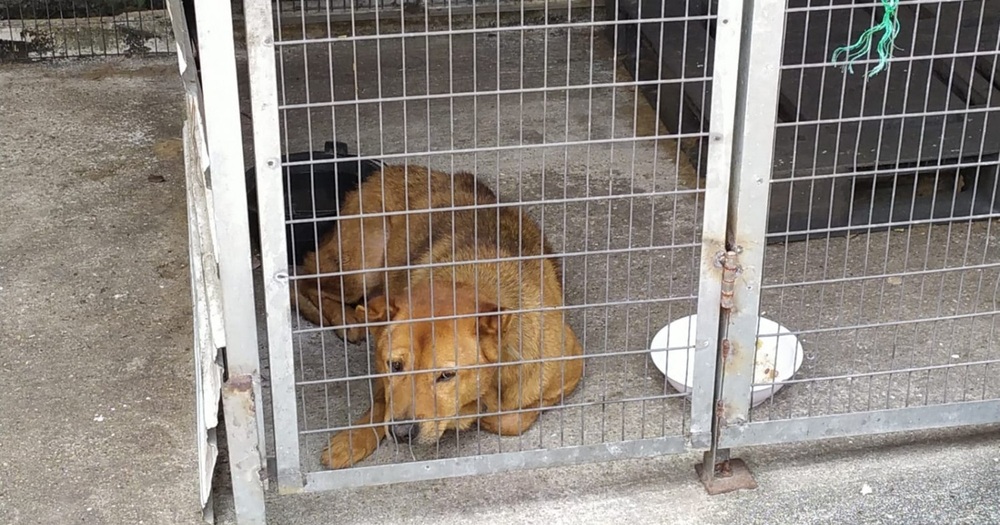 Four dogs died of suspected poisoning at Wun Chuen Sin Koon
Four dogs died of suspected poisoning in different locations inside a renowned Taoist temple in Ta Kwu Ling.
The temple was Wun Chuen Sin Koon, where staff called the police after they found four dogs under their care spurting white foam.

Police and staffers from the Society for the Prevention of Cruelty to Animals (SPCA) arrived at the scene after the incident was reported.

Their bodies were retrieved by SPCA to examine the cause of death.

Police officers have been searching for evidence and checking the CCTV tape. So far no arrest has been made.

The staffer found the dogs dead in the early morning. They were in different locations, one of which was found near the front door, while the others near the canteen and one of the halls.

There were five mongrels in the temple. Four that were found dead included Yung, Guang, Faye, and a black mongrel. The first three, aged two to three, were siblings and they were given to the temple by worshippers.

It is still unknown whether someone has been placing poisonous bait around the temple.

The dogs' bodies were kept by SPCA and will be sent to the Agriculture, Fisheries and Conservation Department for further examination. An adult mongrel was found alive at the temple and is now in stable condition.

Similar cases happened in February as well. At least six dogs died of having poisonous bait after visiting the Cyberport Waterfront Park, in which one dog died at home. The case was reported to the police by the 47-year-old owner.

A reward of HK$422,000 have been offered to anyone who can provide information that leads to the culprit of the case, according to SPCA

Lawmaker Gary Chan Hak-kan condemned the incident on social media and urged police to stringently follow up the case. He also requested the police to strengthen patrolling in urban areas.

He suggested setting up Animal Police as well, in order to improve efficiency when dealing with cases related to animal cruelty and to send a clear message to the city that animal cruelty will not be tolerated.

Cruelty to animals carries a maximum penalty of three years' imprisonment and a HK$200,000 fine.