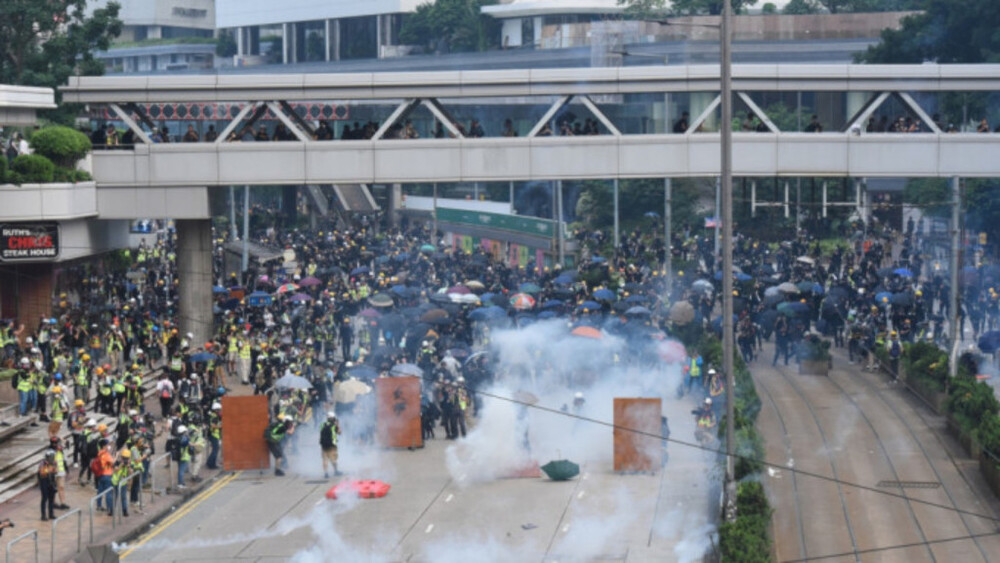 Four convicted of rioting in 2019 Admiralty protest
Four people aged from 20 to 36, including three men and a woman, were convicted of rioting on Tuesday for gathering outside the government headquarters and hurling objects toward police during the protest in Admiralty in 2019.
The District Court found the four, a 20-year-old student, a 30-year-old engineer, a 32-year-old teacher, and a 36-year-old musician guilty. They belong to the group of nine arrestees who were first charged out of the 96 people arrested during the protest.

According to the court, the four participated in a gathering in Admiralty on September 29, three years ago, for a demonstration against the extradition bill from Causeway Bay to the government headquarters.

Petrol bombs and bricks were hurled by the protesters toward the police, who came to the scene to quell the protest. The quartet was arrested on the spot.

In court today, the four denied taking part in the rioting, claiming they had just passed by Admiralty for other errands.

However, Judge Ernest Lin Kam-hung dismissed their argument, pointing out that the defendants' statement was "contradictory" as they were in black clothing and carrying items, including goggles, masks, and helmets, when seized by the police. The engineer was also witnessed attacking police officers with bricks and an umbrella, and the other three were found attempting to escape from the police's search.

The other five defendants, who were arrested with the quartet under the same case of rioting, had earlier pleaded guilty in the District Court.

They will be detained pending sentencing, which is scheduled for this Friday.